What Does the Name of Your Pasta Translate To?
Wandering down the pasta aisle and wondering where all those fancy pasta names come from?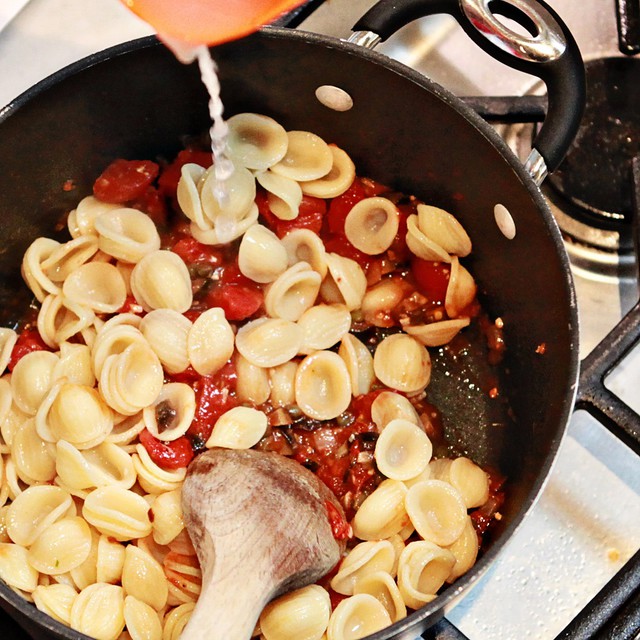 Me too.
So, I strapped on my research boots and assembled a handy list of pasta translations for your reference. Feel free to memorize this list to impress your friends and family, or to answer pasta-themed trivia questions the next time you find yourself on-stage at a live game show. See any pasta shapes you don't recognise? No worries, just add them to your list of pasta shapes you need to sample in the future, preferably with alfredo or spicy homemade tomato sauce (you know, for educational purposes).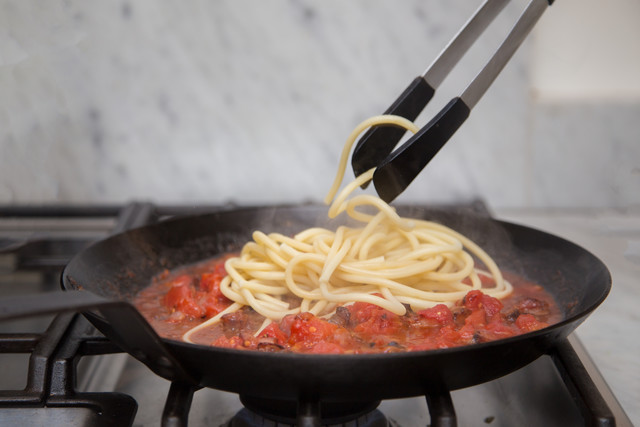 Anelli = "rings"
Bucatini = "little holes"
Campanelle = "little bells"
Cannelloni = "big tubes"
Capricci = "caprice" or "whimsy"
Casarecce = "homemade"
Cavatappi = "corkscrew"
Cavatelli = "little hollows"
Conchiglie = "shells"
Corzetti = "little cross"
Ditalini = "little thimbles"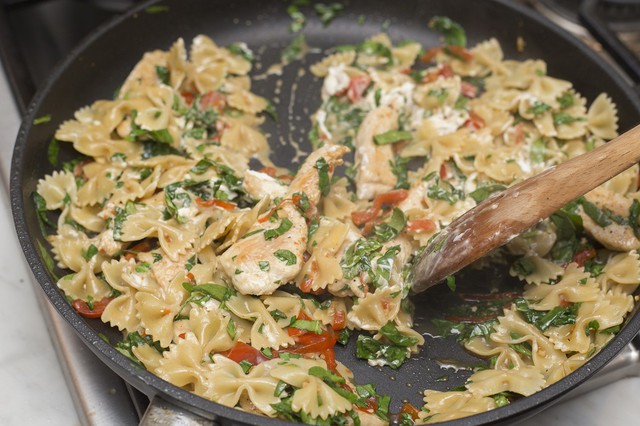 Farfalle = "butterflies"
Fettucine = "little ribbons"
Fiori = "flowers"
Fusilli = "rifles" (the spiral shapes resemble the barrel of a gun)
Gemelli = "twins"
Gigli = "lily"
Lasagna = "cooking pot"
Linguine = "little tongues"
Lumaconi = "snail shells"
Macaroni = Literally refers only to the pasta, but some argue that the name is derived from a word meaning "happy" or "blessed"
Mafalda = Named after Princess Mafalda of Savoy. Another name for this shape is reginette, which means "little queens"
Manicotti = "little sleeves"
Mostaccioli = "little mustaches" (this word also refers to a type of Italian cookie)
Orecchiette = "little ears"
Orzo = "barley"
Pappardelle = Derived from the word that means "to gobble up"
Pastina = "little pasta"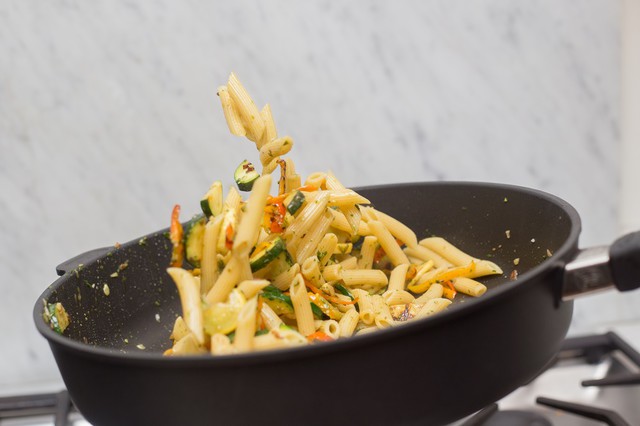 Penne = "pens" (notice that the tips of this pasta shape are slanted like fountain pen points)
Perciatelli = derived from Italian word that means "to pierce"
Radiatori = "radiators"
Ravioli = "little turnips"
Rigatoni = "ridged"
Rocchetti = "spools"
Rotelle = "little wheels"
Rotini = "little twists"
Ruote = "wheels"
Spaghetti = "twines" or "thin strings"
Stelline = "little stars"
Strozzapreti = "priest-strangler" (funny enough, the origin of this name is unknown)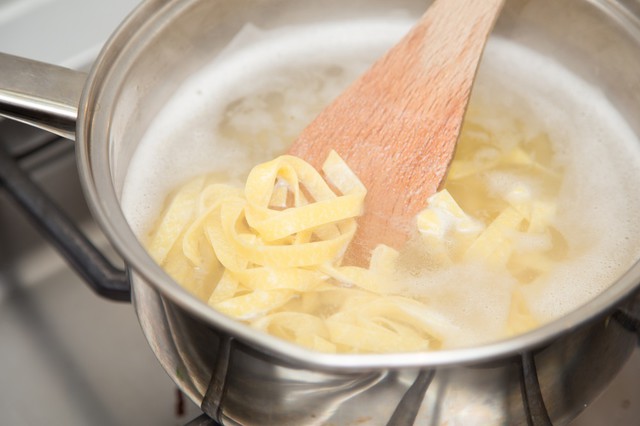 Tagliatelle = derived from Italian words that means "to cut"
Tortellini = "little pies" (another name for this pasta shape is umbelico, which means "belly button")
Tortiglioni = "something twisted into a spiral"
Tripolini = named to commemorate the Italian conquest of Tripoli in Libya
Vermicelli = "little worms"
Ziti = "bridegrooms"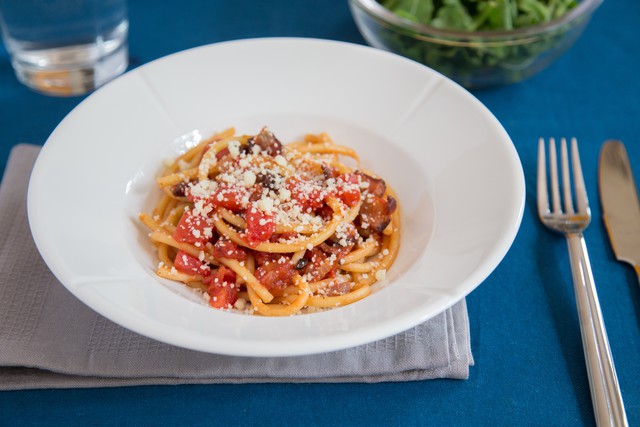 Bucatini Pasta with Tomato-Bacon Sauce & Arugula Salad is probably the best way to consume pasta, tomatoes, and bacon at the same time... but don't take my word for it- order this menu now through the end of the year!