Supplier Spotlight: Hungry Heart Farm
There are big hearts behind the little Hungry Heart Farm.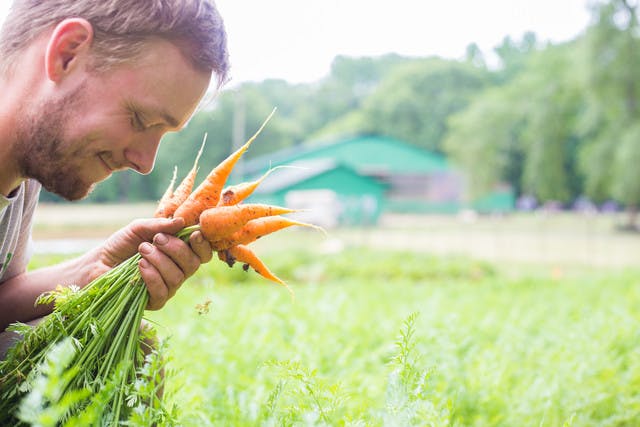 Hungry Heart Farm began as a blank slate of land located in Decimal Place Farm (lots of happy goats and delicious goat cheese there!) less than a year ago but has already earned Organic Certification and produced a generous amount of beautiful produce- some of which has made its way into PeachDish boxes sent around the nation! From carrots and beets to kale and herbs, Hungry Heart has made its mark in the farm arena, and isn't slowing down!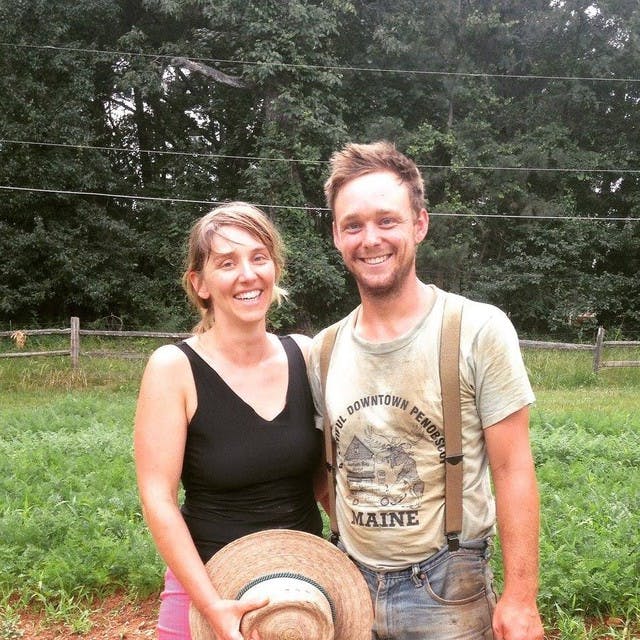 Our interview with the team behind Hungry Heart, Matthew and Christi, is below:
What led you to begin Hungry Heart Farm? Did you have a lot of experience farming beforehand?
Christi- Having a farm was really Matthew's passion, but I always knew that I wanted to integrate my dietetics practice into growing food. Once we met and began making plans together, it all started to fall into place. My farming experience began with a couple of summers volunteering on organic farms in France. When I came back, I started making goat cheese at Decimal Place Farm. Since then, I've worked here and there on friends' farms while in school to become a dietitian. I've also worked closely with farmers to organize a number of on-farm education and cooking workshops.
Matthew- I had a well-rounded farming career, 6 years working for other farmers on 5 different farms. After moving back to Atlanta after some years away, we had an opportunity to lease some land from a good friend. It was a logical step for us to get involved in the local food movement and try our hand at starting a farm.
What has been your greatest challenges within this first year of farming?
C- The details and timing of starting a business can be tough to maneuver no matter what line of work you're in. Getting to know the growing conditions of this land and understanding how to price our produce has been a challenge. We're doing everything for the first time in the space so it's a bit unpredictable-and that's not even considering weather.
M- Getting off the ground with no money. It was like making something out of nothing, a matter of figuring out what you need and where you want to go with it. We needed to leverage the resources we had (land, a shared tractor, market opportunities, the support of Love is Love, Decimal Place, and Scharko Farms), but needed seeds, infrastructure, capital. It's coming along…
What has been your greatest rewards?
C- Seeing something go from seed to my/your plate is exciting. I also like when kids are into our produce. It's really not true that they don't like vegetables, they're generally into the colors and crunch and dirt. Also, hearing how other people prepare our produce.
M- Watching the transformation of the land from pasture to a productive vegetable farm. The fruitful collaboration with other producers, growers, chefs, and purveyors within our community. It's an exciting time to be farming.
What is your favorite thing that you grow on the farm? How do you like to eat it?
C- I love our spicy mix. I eat handfuls of it raw on top of everything, even breakfast.
M- Spicy mix, raw by the handful. And carrots, same mode de cuisson.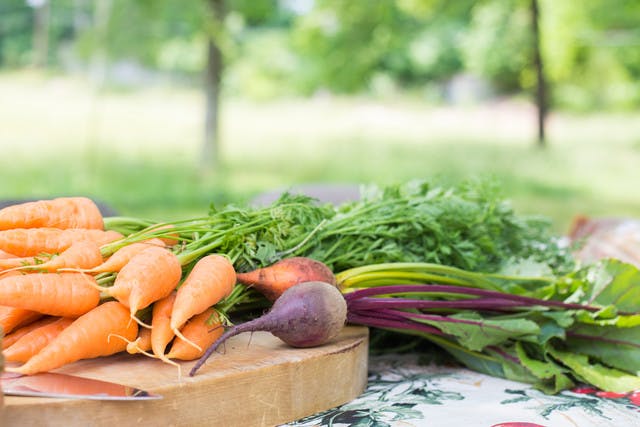 We had the pleasure of exploring Hungry Heart Farm and Decimal Place Farm last summer, and tasting the delectable veggies and creamy goat cheese being produced on the land- read all about it here!