High-Value Eating: Here's the Deal with Superfoods
A "superfood" may sound like a no-brainer, but the term often leaves folks scratching their heads. It's a food ... that's … super. Right? Well, yes, but it's also SO much more! Superfoods are high in compounds that are considered beneficial to one's health, such as vitamins, minerals, omega-3 fatty acids and fiber. In other words, they offer the biggest nutritional "bang" for the caloric "buck."
Our nutritionist Katie breaks it down for us a little further in this PeachDishcovery episode:
There is no clear requirement for a food to be classified as "super," but a couple of details are crucial: The food must offer high levels of nutrients, and it should be a "whole food," meaning it is in its simplest, edible form. Blueberries, walnuts, collard greens and brown rice – all low in calories, rich in nutrients and high in fiber – are considered superfoods. Others include quinoa, salmon, avocados, sweet potatoes, lentils, flax seed, mustard greens and edamame.
Want to include more superfoods in your diet? Keep these tips in mind: If a product touts a superfood ingredient, make sure the overall product is still good for you. Consider calorie counts, saturated fat and cholesterol, and sodium levels (keep it to under 2,300 milligrams per day – that's less than one teaspoonful). When available, the organic option is the best bet to ensure limited use of pesticides, herbicides, fungicides, unnatural growth hormones and antibiotics in the growth of a food. Whole foods are usually preferable to processed foods (with the exception of things like whole grains and beans that should be milled, soaked and cooked before consuming!). And remember that there are lots of foods out there that, although we may not call them superfoods, are still plenty good for you. What's most important is a varied diet comprised mainly of vegetables, fruits and whole grains.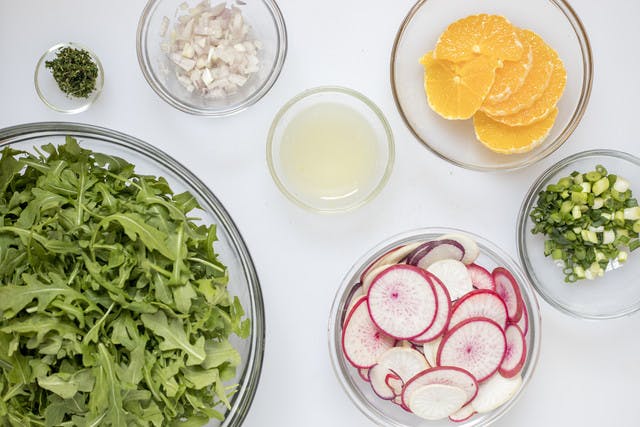 About the author, Mary Alice Shreve, RD, LD
Mary Alice Shreve joined the PeachDish team in February 2015 as Registered Dietitian and Communications Specialist. She focuses on promoting well-balanced, wholesome meals, as well as the importance of consuming fresh, local ingredients. Prior to PeachDish, Mary Alice worked for Whole Foods Market Inc. in its marketing department. Mary Alice holds her bachelors of science degree in food and nutrition from The University of Alabama, and currently attend Georgia State University in pursuit of her Masters Degree. Originally from Mobile, Alabama, Mary Alice spends her free time cooking, late-night baking, learning hot yoga and exploring Atlanta's food scene (especially by foot).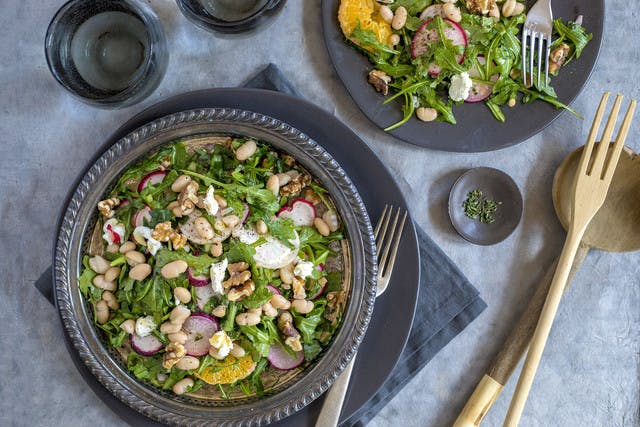 Happy National Nutrition Month, y'all! Celebrate year-round with these recipes:
- RADISH-ORANGE ARUGULA SALAD WITH WHITE BEANS & HONEYED GOAT CHEESE
- GREEN TEA CHICKEN OVER SPINACH & SPROUTS WITH GOLDEN DRESSING
- SUPERFOOD VEGGIE CALZONE WITH SPICED DIPPING SAUCE
- TURMERIC-SPICED TOFU BOWL WITH QUINOA, SPINACH & CASHEWS
- BAKED SWEET POTATO WITH SESAME MISO "BUTTER", GREENS,
- LEMON-LENTIL SOUP WITH SPINACH, SUN-DRIED TOMATOES & ALMONDS