PeachDish Magazine: Community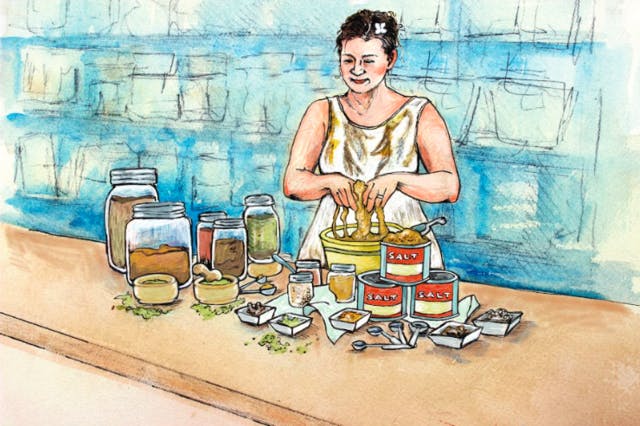 A Closer Look: Beautiful Briny Sea
Restaurateur creates connections with her beautiful, briny dry goods company
Chef-turned-entrepreneur Suzi Sheffield stays in close contact with the food world by bringing cooks of all kinds the thing they love most: a little magic.
After moving back home to Atlanta, Sheffield was looking for something to do to keep the creative juices flowing. So she started mixing seasoned sea salts at her parents' house. Four years later her company, Beautiful Briny Sea, sells about 30 savory and sweet blends out of a 6,000-square-foot facility.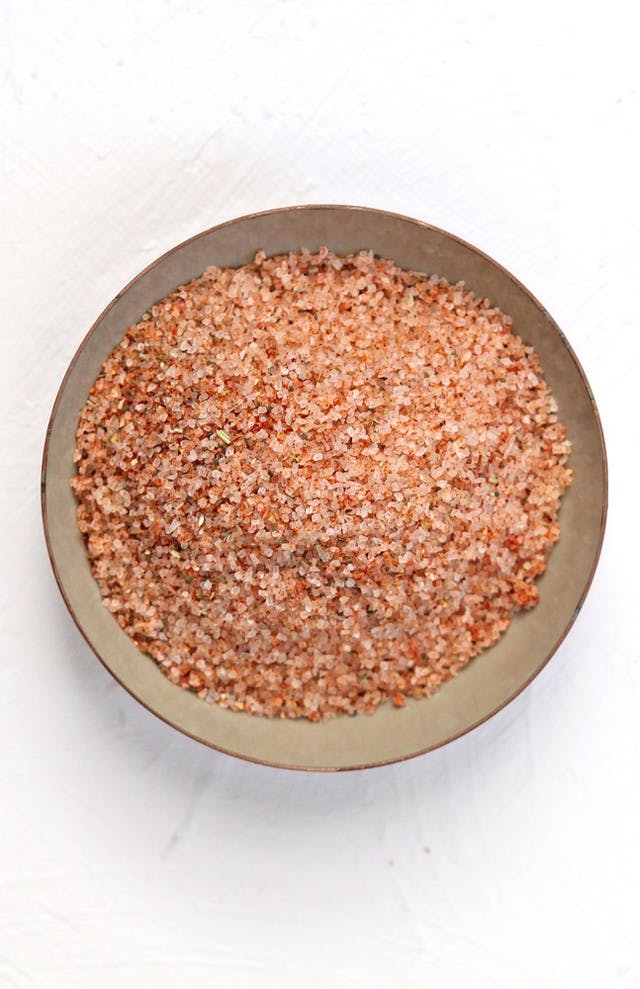 Flavors range from straightforward essentials — mushroom salt, rosemary salt ­— to intriguing combinations with names as eclectic as Sheffield herself: French Picnic (salt, mustard, herbs), Hot Steve (salt, chili, orange), Sultan Papadopoulos (salt, turmeric, oregano), Mr. Gigglepants (sugar, hibiscus, citrus). Bird Bath Turkey Brine, she says, works well as a brine, a rub or a seasoning.
"We want to stay true to a super-high-quality product with a heavy dose of creativity," Sheffield says. "This is truly a handmade product. Not one thing has changed since making it at my mom and dad's kitchen table."
Deborah Geering, PeachDish recipe editor, is also a writer whose work has appeared in Atlanta Magazine, People, Cooking Light, the Atlanta Journal-Constitution and other publications. She lives in Decatur, Georgia with her husband, David, and their son.
You can find these amazing salt and sugar blends in your PeachDish meal kits and in our Online Store. Visit our friends online at BeautifulBrinySea.com and tell 'em PeachDish sent ya!