Beer Pairings for the Week of November 21st, 2016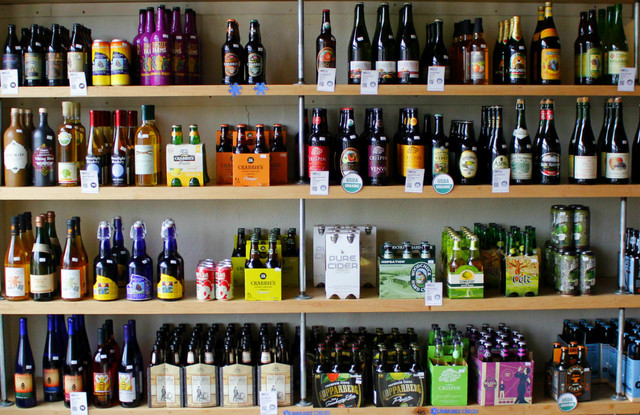 Looking for the perfect brew to go along with your PeachDish meals? We've got you covered. We've partnered with the owners of BeerGirl, a local Atlanta shop, to help you select the perfect beverage. BeerGirl's passionate owners, Alexia Ryan and Erik Lewis opened their shop with the dream of connecting the people of their community with delicious craft beer from the South and beyond. Here are this week's suggested pairings: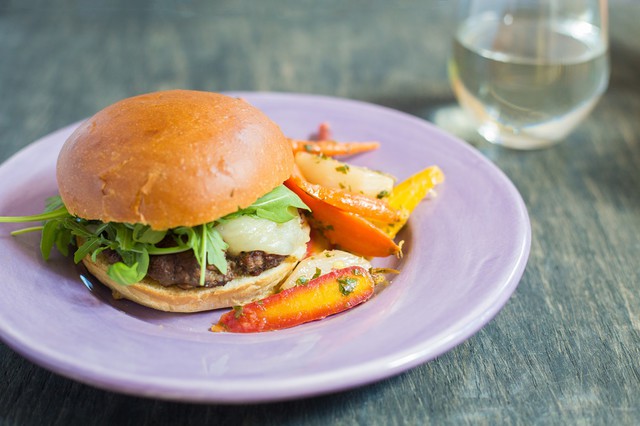 Beef & Mushroom 'Blended Burger' with Lemon Glazed Root Vegetables
Session has joined the craft beer nomenclature as a proper adjective to describe lower alcohol content beer. Yes, an 8.5 percent beer might be wonderful; however, having too many with friends can be dangerous, hence the push for a lower alcohol beer you can enjoy more than one of. For this twist on the iconic American burger, we recommend a classic session IPA.
Suggestion: Founders All Day IPA, Grand Rapids, Michigan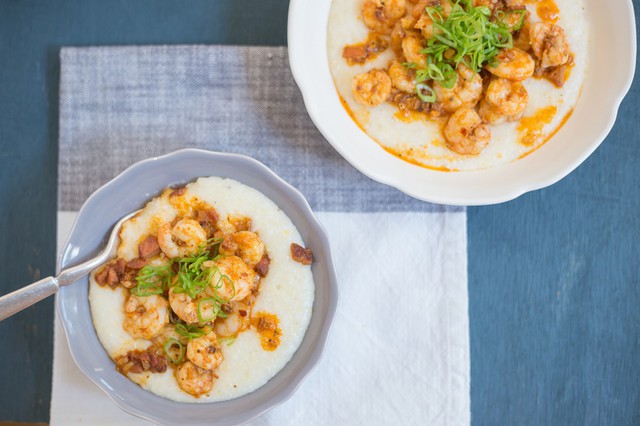 Shrimp & Grits
What do you call a farmhouse ale brewed for the miners of Wallonia? The answer--Les Grisettes, a lower alcohol, less hoppy beer brewed for the miners who needed refreshment on breaks and after a hard day. Mining is by its nature a dangerous endeavor, as well as thirsty, so a lower-alcohol beverage was the perfect thirst quench. This classic comfort food of the southern coast will go perfectly with a Les Grisettes.
Suggestion: Green Bench Les Grisettes, Saint Petersburg, Florida
Butternut Squash & Three-Bean SuperFood Chili
Pumpkin beer--you either love it or hate it and more than likely have a strong opinion on the subject. Most people think of pumpkin in beer as a new phenomenon; however, that is not the case. Pumpkin in beer began shortly after colonization as a substitute for barley that was in short supply. For this chili containing butternut, we suggest a pumpkin ale as a complement.
Suggestion: Heavy Seas The Great Pumpkin, Halethorpe, Maryland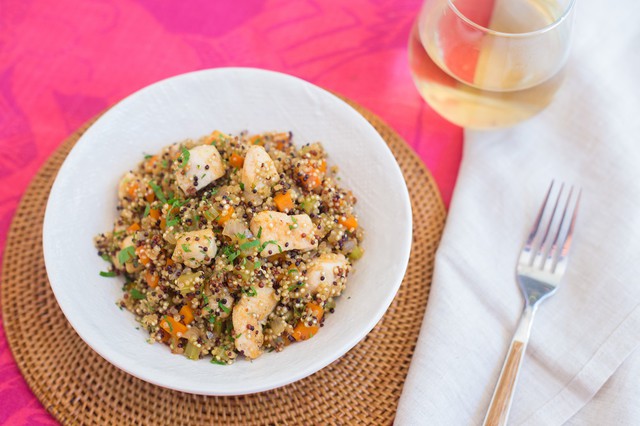 Chicken with Tri-Color Quinoa & Mirepoix
Whenever the menu shifts to fall, we start thinking Saisons. With their sweet malt base, peppery yeast, and hop bitterness, Saisons please many palates. For this dish of chicken, earthy quinoa, and mirepoix, a Saison will be the perfect accompaniment.
Suggestion: Cambridge Working Class Hero Saison with Citrus, Cambridge, Massachusettes