Sarah Pierre Picks the Perfect Holiday Table Wine!
We asked, and a wine expert answered- our friend Sarah Pierre of 3 Parks Wine in Atlanta shares her tips on navigating the holiday wine purchase! Move over, turkey, this year the wine is sharing the spotlight.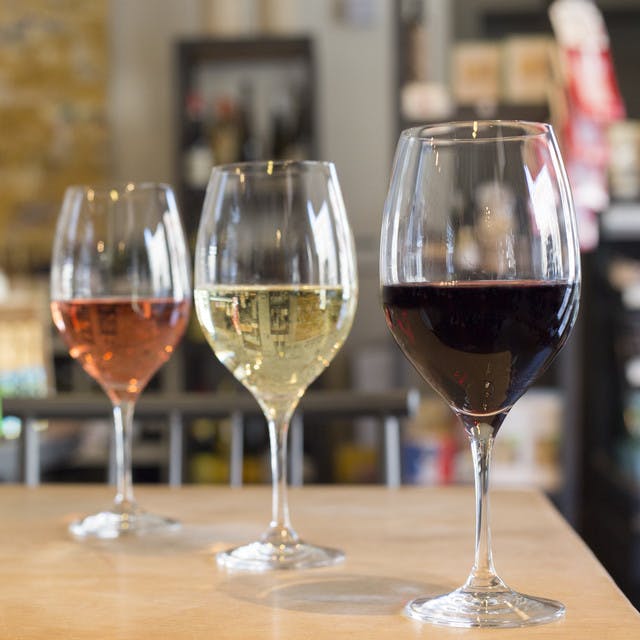 What wine pairs perfectly with a Thanksgiving meal?
Thanksgiving is such a fun holiday to pair wines with. There is a wide selection to compliment everyone's tastes and meals. If you're anything like me, you should always start with a Champagne or sparkling wine, always. Cru Beaujolais is usually my first pick for red - this wine is 100% Gamay and is poultry's best friend. It's a light - medium bodied wine that has a great balance of fruit, earth, and acidity. Gamay is most similar to French Burgundy which is 100% Pinot Noir, so if you have any of that lying around, look no further. If you can track down the Northern Italian red, Bardolino, you'll be in for a Thanksgiving treat. California Zinfandels and some Syrahs are also a spot-on match. For white, Oregon Pinot Blanc. I truly just love those wines. Rich beautiful texture and fruit notes - from apple, pear, melon, peach. Spice, like baking spice, and a hint of floral. Such a great food wine. For other pairings, look for a Rosé, an un-oaked Chardonnay or White Burgundy, Gewurztraminer, or Dry Riesling.
Do you have any tips for cooks at home choosing and serving wine at their holiday meal?
I have three tips. 1) Always drink what you like. Don't spend too much time thinking about the pairing. It can become exhausting and stressful. 2) What grows together, goes together. 3) Have someone do the pairing for you. Visit your local wine shop. One of favorite things to do is pair wines for meals- we do it every single day! Most independent wine retailers have a long history working in restaurants.
What are your favorite wines for the winter months?
I typically gravitate towards both red and white wines that have a bit more body. In the summer and fall I like a lighter style, but winter is all about the weightier, full-bodied wines. I find myself drinking wines Rhone Valley all year round, but definitely more in the winter. I just love how savory and rich the reds are. Also, Italian and Spanish reds. I'm currently hooked on the Spanish red blend Cara Nord, imported by European Cellars. So delicious. If you had to pick a single bottle to drink for the rest of 2016, what would it be? Always the hardest question that I'm asked, but I always give the same answer. It would definitely be a Champagne. Probably Billecart-Salmon Brut Rosé or Champagne Bollinger.
Are you seeing any wine trends on the rise right now?
It's always fun to hear what wines are peaking people's interest when they visit the store. I love how much people want to learn about wine - It really opens up so many options and possibilities when people get excited about trying things outside of the common grape varietals or regions. Rosé is by far the fasting growing wine trend I've ever seen. It makes me so happy. People are finally starting to realize how amazing they are. #yeswayrosé! Wine drinkers are really into natural wines as well.
Insider Tip: 3 Parks Wine Shop is also having their Fourth Annual Black Friday Sale that is undoubtedly worth checking out. Most of the store will be marked down, and they will have lots of wine & sparkling wine flowing to enhance your shopping experience. For more information on 3 Parks Wine Shop, visit their website: http://www.3parkswine.com/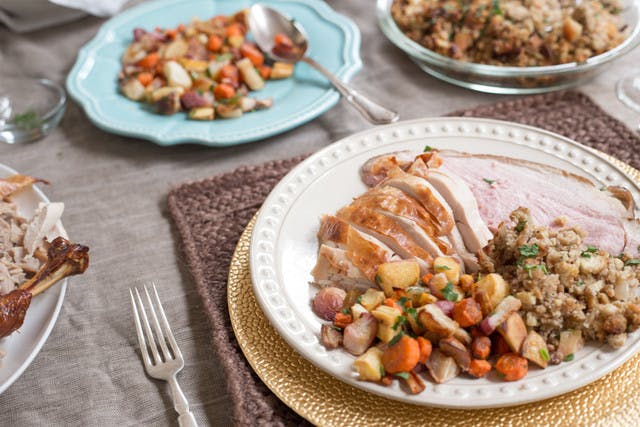 Cheers, and Happy Thanksgiving from all of us at the PeachDish team!
3 Parks Wine Shop is located at 451 Bill Kennedy Way, St. C Atlanta, GA 30316
Be on the lookout for our special PeachDish Holiday Meal Kit- available to order in December!