Beer Pairings for the Week of November 28th, 2016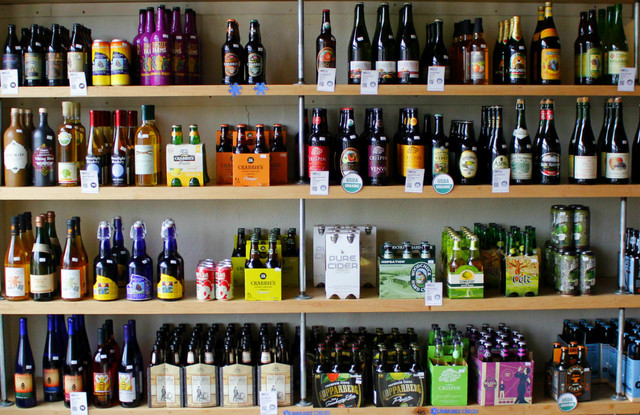 Looking for the perfect brew to go along with your PeachDish meals? We've got you covered. We've partnered with the owners of BeerGirl, a local Atlanta shop, to help you select the perfect beverage. BeerGirl's passionate owners, Alexia Ryan and Erik Lewis opened their shop with the dream of connecting the people of their community with delicious craft beer from the South and beyond. Here are this week's suggested pairings: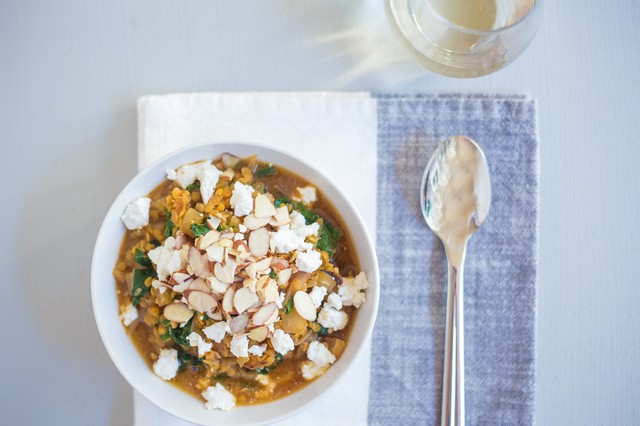 Spiced Red Lentils with Caramelized Onions & Kohlrabi
Wheat beer has long served as a conveyance for flavors. How did wheat beer get this reputation? Well, the answer comes from Germany where, after the wheat beer started to spoil, they would add a squeeze of lemon to make the beer taste better. Today that tradition continues, even though the beer isn't spoiled, by adding spices and other fruit flavors. For this dish of middle eastern flavors, let's pair it with a beer spiced with lemongrass.
Suggestion: Westbrook White Thai, Mount Pleasant, South Carolina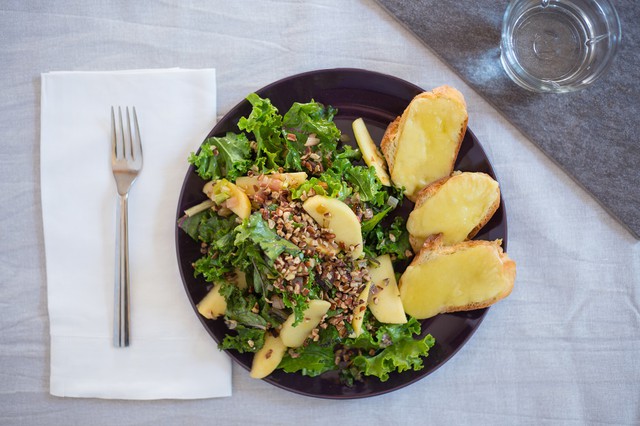 Roasted Shallot, Kale & Apple Salad with Tomme Toast
Like goes with like is kind of the maxim for pairing wine and beer. There's a reason cake and ice cream go together so well. When a dish features apples, it's hard not to say an apple cider is perfect. Fortunately, some beers, especially fall beers, have a very distinct apple flavor. We are going to pair this dish of shallot, apple, and kale with a farmhouse ale that has a distinct apple flavor.
Suggestion: Dogfish Head Fall on Me, Milton, Delaware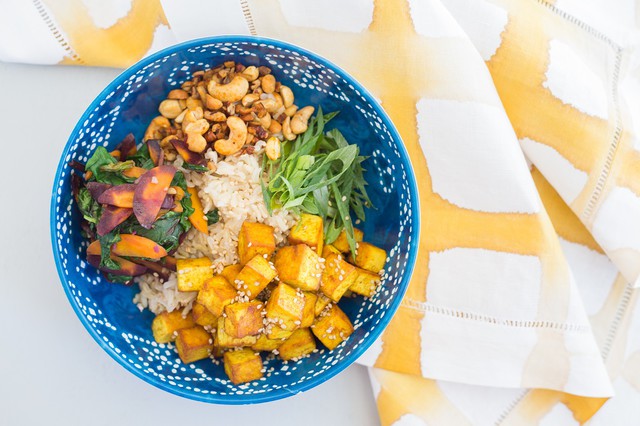 SuperFood Tofu Bowl with Carrots, Greens & Sriracha Nuts
Not all gluten free beer is created equal. The only way to achieve gluten free beer is to brew with malts like sorghum that do not contain gluten. Gluten can be reduced from a regular beer using a clarifying enzyme; however, there is still a trace of gluten left. For this dish featuring toasted nuts and Sriracha, we suggest a gluten-reduced beer.
Suggestion: Estrella Damm Daura Gluten Free Lager, Barcelona, Spain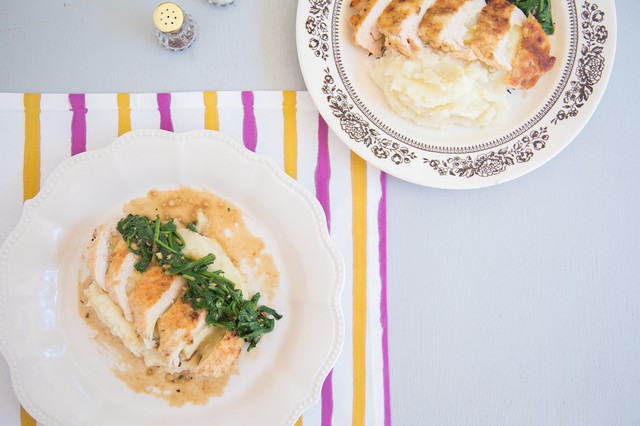 Chicken Breast Stuffed with Fontina & Apple over Mashed Potatoes
Lagers are a staple beer because they taste clean and crisp. This is the primary reason they are such a good beer style to pair with food. Bottom fermenting yeast working in colder temperatures produce that clean and crisp lager flavor. For this dish of fontina, chicken, and apple, a crisp lager should allow all the flavors to shine.
Suggestion: Okocim Polish Lager, Brzesko, Poland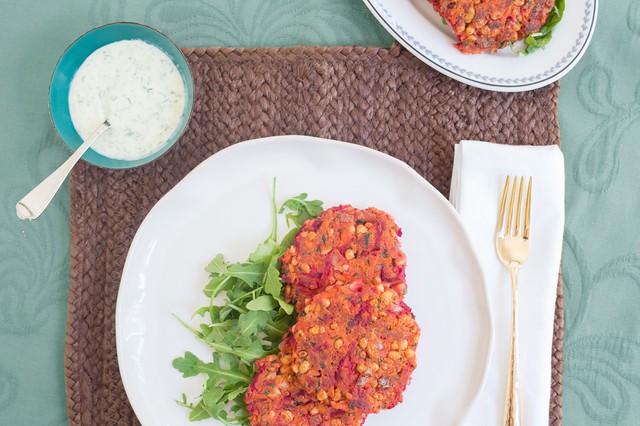 Beet & Bean Cakes with Lemon-Dill Yogurt
The major reason people don't like cider is because they imagine all ciders to be sweet. Much like wine, cider can be dry or sweet. In fact, most European styles of cider taste dryer than their American counterparts. For this dish of big flavors from beets, lemon, and dill, we suggest a dry cider that will allow these flavors to shine.
Suggestion: Scandinavian Green Apple Cider Semi Dry, Lääne-Virumaa, Estonia Georgia Local Recommendation: Treehorn Dry Cider, Marietta, Georgia
Sauteed Redfish with Buttered Greens & Roasted Sweet Potatoes
Some pairings are tried and true, like fish and Sauvignon Blanc. Fish tastes better with a little acid which is why you always get a wedge of lemon with a fish dish. For redfish, we suggest a sour beer which provides that acidic tartness to let the fish shine.
Suggestion: Weyerbacher Tarte Nouveau, Easton, Pennsylvania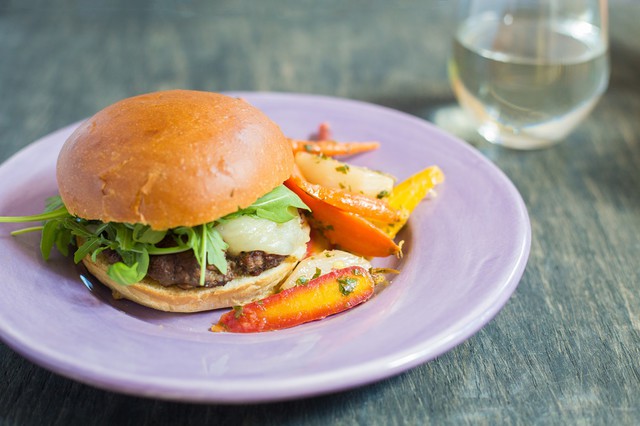 Beef & Mushroom 'Blended Burger' with Lemon Glazed Root Vegetables
Session has joined the craft beer nomenclature as a proper adjective to describe lower alcohol content beer. Yes, an 8.5 percent beer might be wonderful; however, having too many with friends can be dangerous, hence the push for a lower alcohol beer you can enjoy more than one of. For this twist on the iconic American burger, we recommend a classic session IPA.
Suggestion: Founders All Day IPA, Grand Rapids, Michigan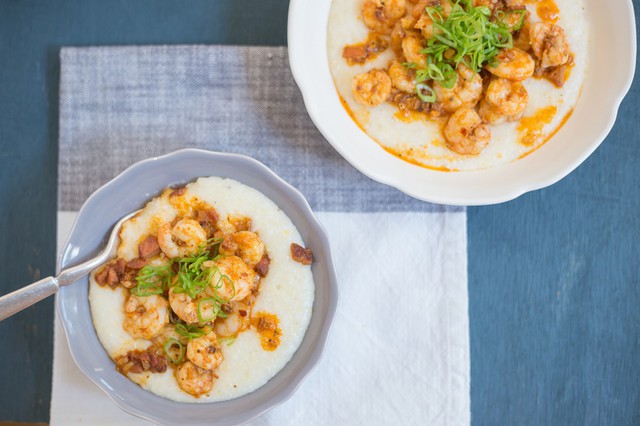 Shrimp & Grits
What do you call a farmhouse ale brewed for the miners of Wallonia? The answer--Les Grisettes, a lower alcohol, less hoppy beer brewed for the miners who needed refreshment on breaks and after a hard day. Mining is by its nature a dangerous endeavor, as well as thirsty, so a lower-alcohol beverage was the perfect thirst quench. This classic comfort food of the southern coast will go perfectly with a Les Grisettes.
Suggestion: Green Bench Les Grisettes, Saint Petersburg, Florida
Butternut Squash & Three-Bean SuperFood Chili
Pumpkin beer--you either love it or hate it and more than likely have a strong opinion on the subject. Most people think of pumpkin in beer as a new phenomenon; however, that is not the case. Pumpkin in beer began shortly after colonization as a substitute for barley that was in short supply. For this chili containing butternut, we suggest a pumpkin ale as a complement.
Suggestion: Heavy Seas The Great Pumpkin, Halethorpe, Maryland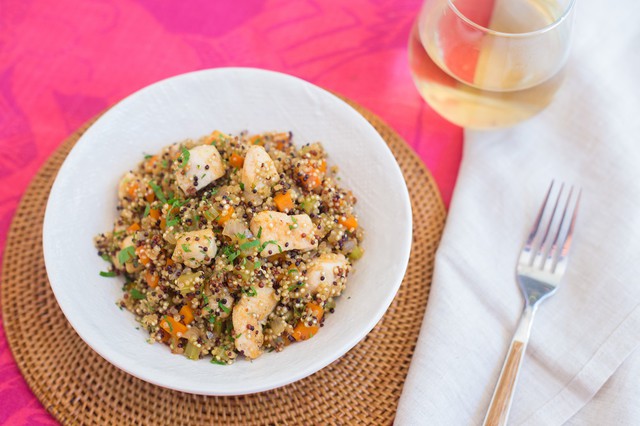 Chicken with Tri-Color Quinoa & Mirepoix
Whenever the menu shifts to fall, we start thinking Saisons. With their sweet malt base, peppery yeast, and hop bitterness, Saisons please many palates. For this dish of chicken, earthy quinoa, and mirepoix, a Saison will be the perfect accompaniment.
Suggestion: Cambridge Working Class Hero Saison with Citrus, Cambridge, Massachusettes