Wine Pairings for the Week of November 14th, 2016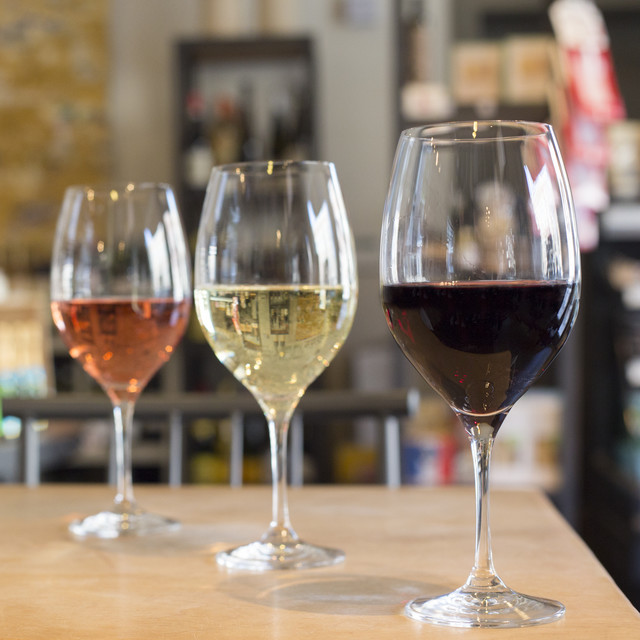 Each week, Wine Specialist Sarah Pierre brings you suggestions to complement your PeachDish meals. Sarah is one of the owners at 3 Parks Wine Shop in Glenwood Park, Atlanta. She paired up with the team of The Shed at Glenwood and The Pig and The Pearl and opened 3 Parks in 2013. Prior to opening the store, she spent most of her career working and managing notable restaurants in Atlanta and New York City. Sarah selects all of the wines that are offered at 3 Parks Wine Shop and also assists in pairing wines for local events and dinners throughout Atlanta.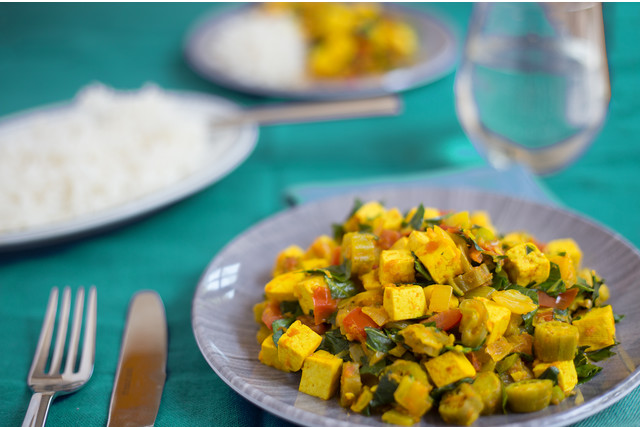 Gingered Tofu with Okra, Tomato & Turmeric
Viognier - With the floral notes found in the farm-fresh ginger and turmeric, it is no wonder that a Viognier would be a perfect match for this pairing. Viognier will contribute its own exotic notes and highlight the dish nicely. Suggestion: Idle Viognier, Sonoma County, California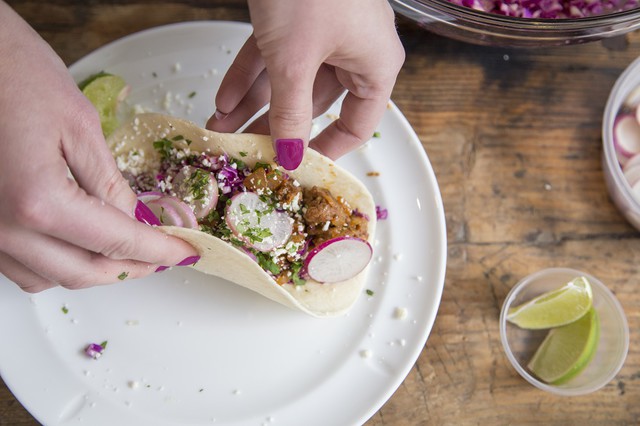 Beef Tacos with Red Cabbage Slaw, Radish & Lime
Garnacha - A lighter style Spanish garnacha will hold up to the tacos while not conflicting with the radishes and lime in the tacos. Suggestion: Espelt Garnacha, Empordà, Spain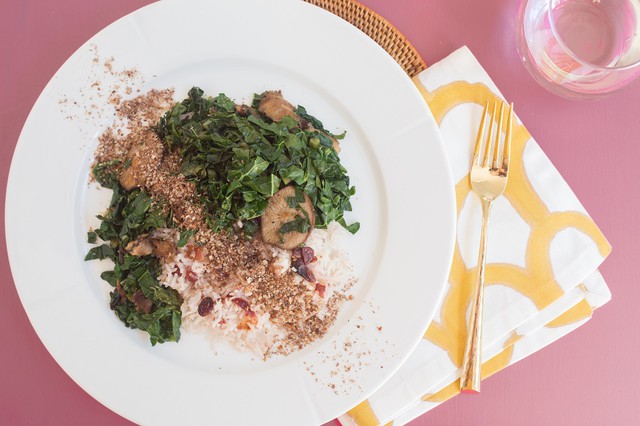 Shiitake, Kale & Ground Pecan over Cranberry Basmati Rice
Pinot Noir - Adding cooked mushrooms to kale (which typically has a slight bitterness) opens up the pairing to many more options than just white. So go with a classic pairing….mushrooms and Pinot! Pair with a lighter, fruit-forward California Pinot Noir to match the lighter flavors of the dish. Suggestion: Cartlidge & Browne Pinot Noir, California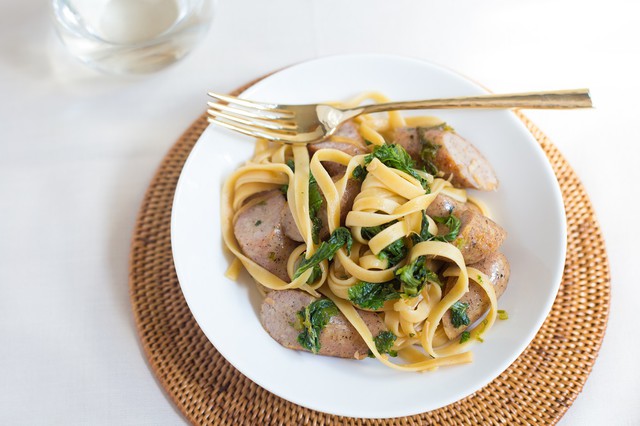 Fettuccine with Smoked Chicken Sausage & Mustard Greens
Bourgogne White - A common misconception is that sausage has to be paired with big, bold red wine. A acid rich, high flavor wine from Burgundy, France will be a lovely match to the uniquely flavored dish. Suggestion: Nicolas Potel, Mãcon - Villages, Bourgogne, France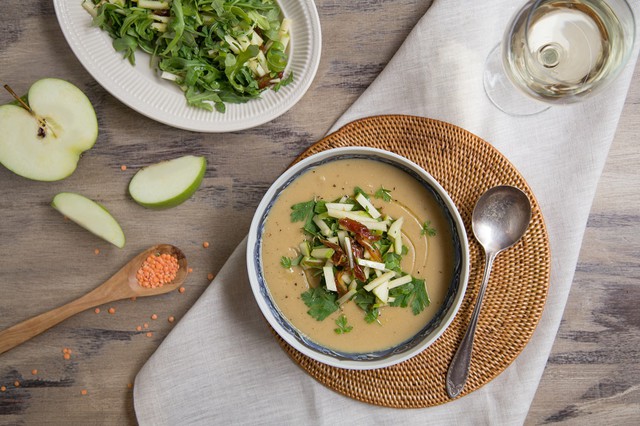 Red Lentil & Celery Soup with Apple, Date & Arugula Salad
Dry Riesling - The celery soup and sweet apple and dates in the salad will pair with a Willamette Valley Dry Riesling. Even though the wine is dry, the apple notes in the wine will hold up to the sweeter elements in the dish. Suggestion: Trisaetum Ribbon Ridge Riesling, Willamette Valley, Oregon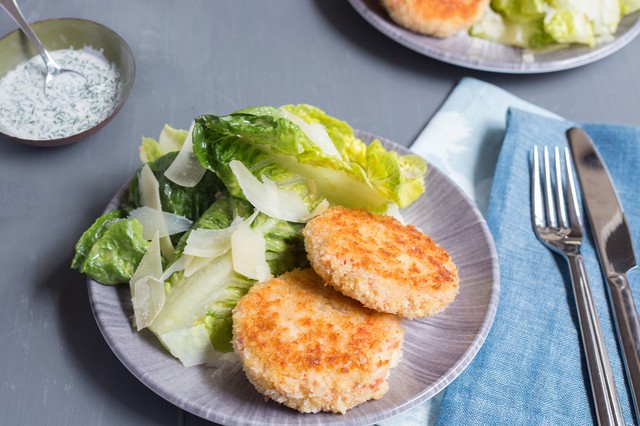 Salmon Croquettes with Creamy Dill Sauce & Fresh Lettuces
Champagne - Smoked Salmon and Champagne go hand in hand. The Champagne will be great with these croquettes!
Pinot Nero Bianco - A White Pinot Noir would be my smoked salmon croquette wine pairing. It's much richer than the average white wine because it's made with red grapes - not white. You'll find more of these in Italy and Germany, but lately more and more Oregon producers are making White Pinot Noirs. Suggestion: Vercesi del Castellazzo Pinot Nero Bianco "Gugiarolo", Lombardy, Italy
Butternut Squash & Three-Bean SuperFood Chili
Côtes du Rhône - When you think of Côtes du Rhône, think of the G.S.M. (Grenache, Syrah and Mourvèdre). These classic grape varietals are found in a majority of wines from Côtes du Rhône. A grenache based Côtes du Rhône will be medium bodied, with moderate alcohol and the perfect fruit-forward wine to partner with chili. A sprinkle of Syrah and you will have the hints of smokiness that are prevalent in Syrah. Suggestion: Mas de Jallon, Côtes du Rhône, France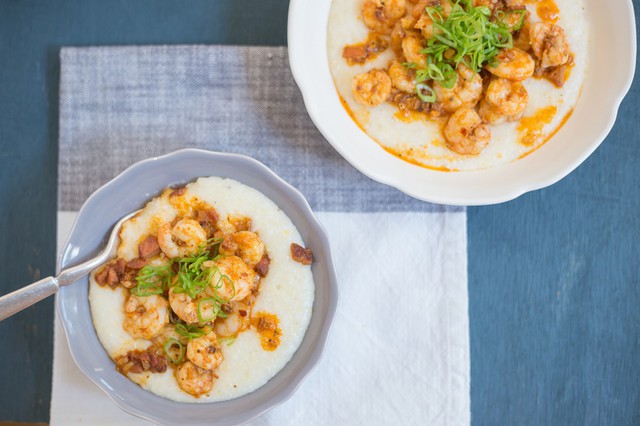 Shrimp & Grits
Rose of Pinot Noir - Pinot Noir, a go-to food wine, is among the most popular wines in the world. When made into a Rosé, you'll get a similar fruit intensity of a Pinot Noir, but a much lighter, more delicate feeling on the palate. A dry, crisp, acidic Rosé will be exactly what you want to pair alongside the rich and creamy grits, as well as the spiced shrimp. Complete match made in heaven. Suggestion: Stoller Rose Willamette Valley, Oregon