The Life and Times of Shrimp and Grits
Of the many signature dishes in the southern cuisine Hall of Fame, shrimp and grits is somewhat of a newcomer to the scene.
A native to low country South Carolina (Charleston, in particular) "shrimp and grits" originated as a simple dish of shrimp cooked in butter or bacon fat served over a bed of plain grits and eaten for breakfast by sailors and fishermen in the 20th century. "Breakfast shrimp" was a filling, satisfying choice for hardworking seafarers during the shrimp season, which runs from May to December, and was seen more as a commonplace meal for families living on the southern coastlines rather than the glorifies restaurant dish it is today. Grits alone are a golden staple of southern cuisine, having a centuries-long history so engrained into southern culture that the region stretching from Louisiana to Georgia and both the Carolinas has been named "The Grits Belt", with South Carolina designating grits as the official state food in 1976.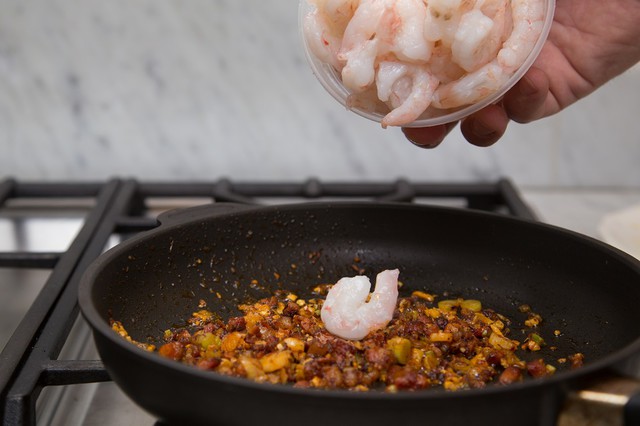 So, what launched the shrimp and grits craze? This humble dish gained VIP status overnight when Craig Claiborne reported praise of Chef Bill Neal's cheesy shrimp and grits recipe for Crook's Corner restaurant in Chapel Hill, North Carolina, to the New York Times in 1985. Since then, shrimp and grits has evolved from a mundane, home-cooked meal to high quality restaurant fare receiving chef recognition and served in several idiosyncratic, delicious variations. Unique add-ins from Cajun spice to barbecue sauce to pimento cheese reflect the distinct palates and creativity of southern restaurateurs, as well as the flavorful versatility of the renowned dish.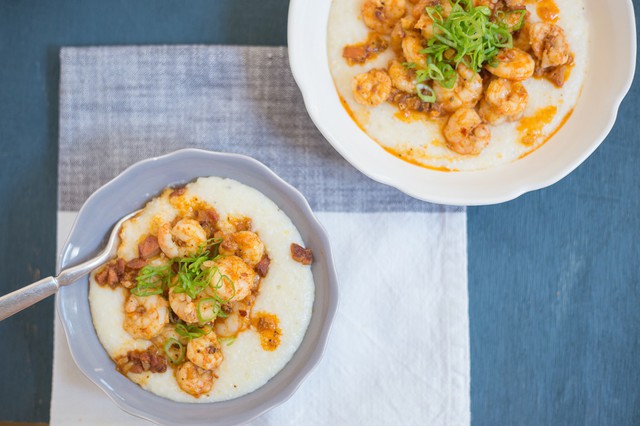 Over thirty years later, and a bowl of shrimp and grits still boasts as the star of the menu for many southern-fusion restaurants, but thanks to PeachDish, you can create this simple dish without even leaving your kitchen! Order Shrimp & Grits by Sunday at midnight to get yours delivered next week!
Need more grits in your life? Check out Delta Blues Rice Grits, available in our online store!