President's Letter for the Week of November 7th, 2016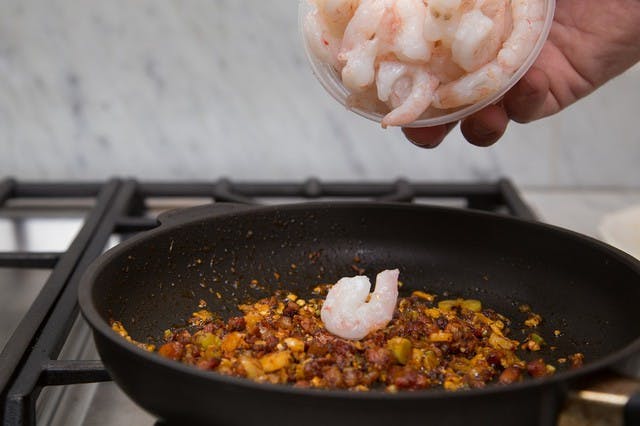 Each week you will find a letter from our President, Judith Winfrey, in your meal kit and also posted here on our blog. Judith details the latest news and excitement with PeachDish as well as the farmers whose products are featured in our meals for the week. Thank you for helping us to support the fine folks behind the fresh, delicious ingredients in your PeachDish!
Greetings Friends,
We're proud to share the list of this week's suppliers with you as a part of our ongoing efforts to provide 100% transparency. Below, you'll see some familiar faces who continue to supply us with wonderful produce, meats, dairy, and artisan products as well as a few new suppliers who we're pleased and proud to be adding to the roster. For more information on our farmers and suppliers, please visit our suppliers page. We hope you enjoy autumn's bountiful harvest, provided to us by our excellent friends below.
Aluma Farm, Atlanta, GA- tatsoi greens, red mustard greens
Atlanta Harvest, Atlanta, GA- gem lettuce
Beautiful Briny Sea, Atlanta, GA- Pocketful of Starlight Vanilla Sugar, PeachDish Salt, Rosemary Salt
Beulah Farm, Chatsworth, GA- eggs
Bob's Red Mill, Milwaukie, OR- rolled oats, red lentils, nutritional yeast
Bragg Health Science, Santa Barbara, CA- apple cider vinegar, liquid aminos
Carolina Plantation, Darlington, SC- grits
Country Gardens Farm, Newnan, GA- eggs
Grow With the Flow, Tucker, GA- mixed greens
Hungry Heart Farm, Conley, GA- spicy mix
Jody's Farms, Rutledge, GA- broccoli, eggs, arugula
Kent's Country Cookies, Fayetteville, GA- cookies
King of Crops, Winston, GA- thyme, arugula
Local Lands, Wrightsville, GA- broccoli
Mercier Orchards, Blue Ridge, GA- apples
Oli+Ve, Roswell, GA- balsamic vinegar
Organic Valley, La Farge, WI- butter
Organic Prairie, La Farge, WI- ground chicken
Pine Street Market, Avondale Estates, GA- breakfast sausage, tasso, pork chop
Riverview Farms, Ranger, GA- butternut squash
Sea to Table, Brooklyn, NY- salmon, shrimp
Southern Links BBQ, Roswell, GA- Burger and Sausage Seasoning
Southern Swiss Dairy, Waynesboro, GA- buttermilk, milk, heavy cream
Sparta Imperial Mushrooms, Sparta, GA- oyster mushrooms
Springer Mountain, Mt. Airy, GA- chicken breasts
Sidney's Spices, Atlanta, GA- seasoned flour
Urban Sprout Farms, Atlanta, GA- seasonal greens, garlic
Weeks Honey Farm, Omega, GA- honey
As always, if you have questions, comments or concerns, feel free to reach out to me directly or to anyone on our awesome customer service team. Thank you again for having dinner with PeachDish.
Judith Winfrey President, PeachDish