Meet the Chef: Savannah Sasser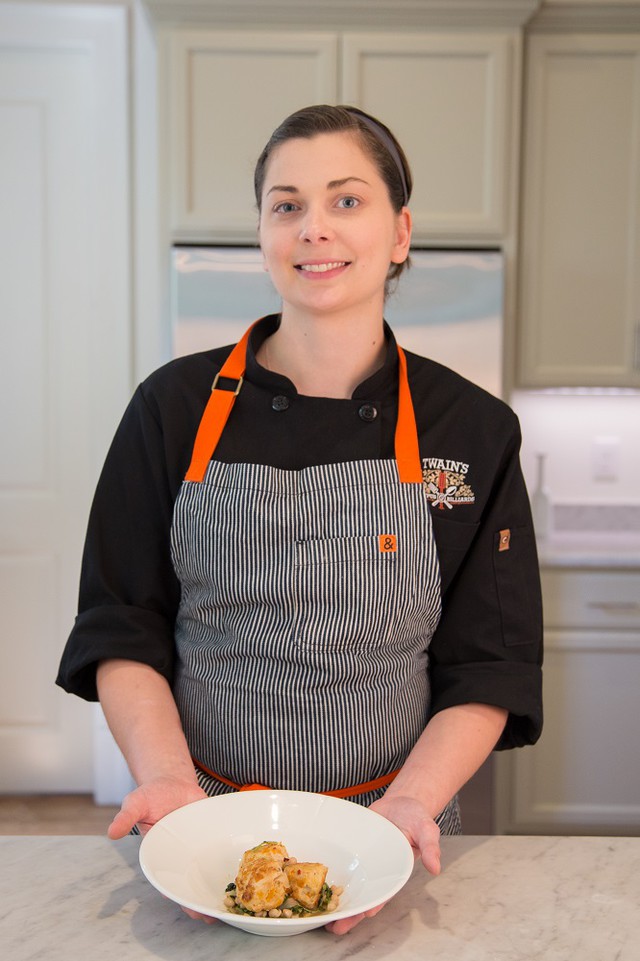 Savannah Sasser, a Pittsburgh native, is a vegetarian-turned-butcher and the executive chef of Twain's Brewpub in Decatur, Georgia. Her food philosophy revolves around sustainable and local cooking and eating. Sasser's dishes feature Georgia grown foods and revitalize classic pub fare.
Savannah came into the PeachDish kitchen to prepare her Chicken &Squash Meatballs with Beans & Greens. Learn more about this week's dish and the awesome chef behind it in the interview below!
What was the inspiration behind this dish?
Who inspired you to become a chef?
What's the most challenging part of your job?
How would you describe your culinary style?
What is your food philosophy?
How do you create new dishes?
What is the best thing you've ever eaten?
What is your guilty pleasure food?
Who is your favorite Southern chef?
Are there any philanthropies you love and support?
What would you say is your biggest achievement so far?