Southern Artisan Spotlight: Spicing Things Up with 5ive Oaks
This small business located in Birmingham, Alabama thrives on two simple concepts: the paramountcy of family tradition and the striking power of Grandmother's pepper jelly recipe.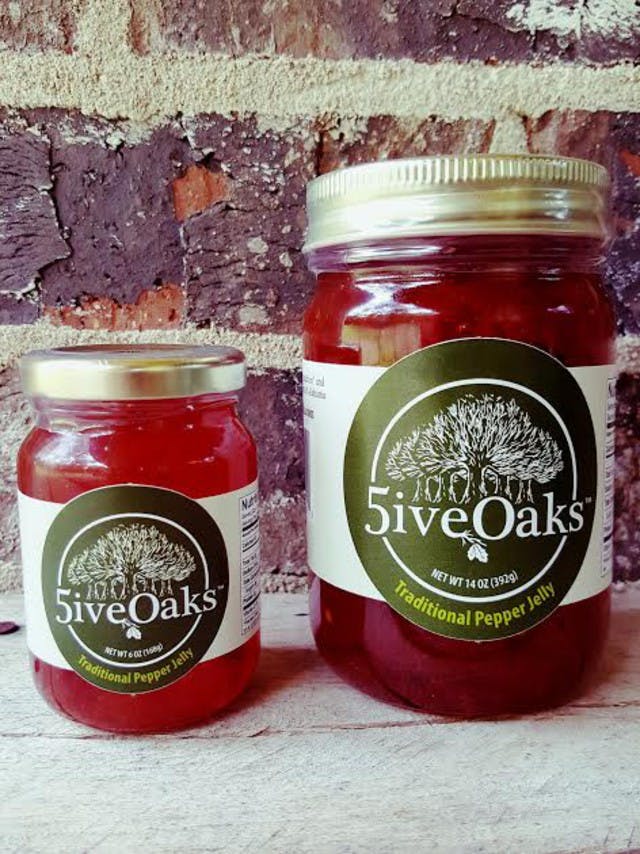 Although owners Timothy and Heather Murphy recently formed the business in the last few years, pepper jelly and canning has been a strong family tradition for generations, and it was through community response and canning lessons from grandmother Carolyn Oyler that the Murphys decided to take the leap to owning a business.
Our interview with Timothy is below:
What Lead You To The Pepper Jelly Business?
Jelly canning is a family tradition that my grandmother has been doing for 35+ years. Fast forwarding many years, while attending Auburn University, we would bring her hot pepper jelly to tailgates which was always a huge hit. At the end of my college years, we began making and selling our very own version of grandma's hot pepper jelly through farmers markets (of course after lessons from my grandmother). The response from the community was so great that in the beginning of 2016, my wife and I decided to make it more than a hobby. We took the leap, formed our business known today as 5ive Oaks LLC, and started the adventure we are on now.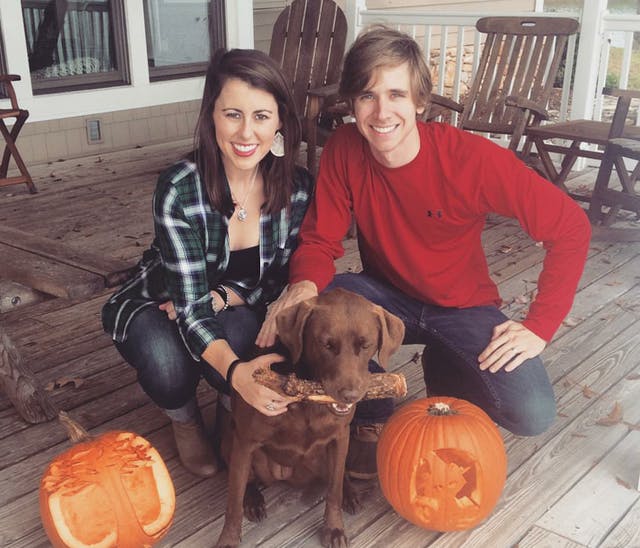 What Makes Your Pepper Jelly So Special?
"Tastes like tradition. Feels like home". 5ive Oaks pepper jelly is an all-natural jelly that is made from a 3 pepper blend instead of traditional single pepper jellies and no food coloring added. Our jelly offers the perfect amount of sweetness with a bite of peppery heat.
Where Does 5ive Oaks Get Its Name?
5ive Oaks represents so much more than simply a business. The name alone was created from memories spent playing under 5 oak trees at my grandparents' land in Mobile, AL. So now, every time I see or say our business name, it brings back wonderful memories from growing up that has gotten me where I am today. Consequently, we have tried to capture this through our principle slogan "Keeping Tradition"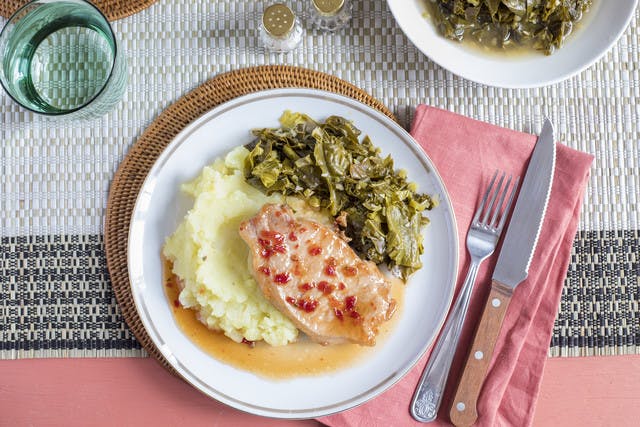 Ready to spice things up in your kitchen with 5ive Oaks? Try these recipes:
- RED PEPPER JELLY PORK CHOPS WITH BRAISED GREENS & MASHED POTATOES
- TEMPEH STRIPS WITH 5IVE OAKS PEPPER JELLY SAUCE, BABY BOK CHOY & JASMINE RICE
- HOT PEPPER JELLY QUAIL WITH GRITS & GREEN BEAN AMANDINE
- TURKEY MEATLOAF WITH PEPPER JELLY COLLARDS & POTLIKKER GRAVY
- SUPERFOOD SWEET POTATO-QUINOA BOWL WITH ARUGULA, PECANS & PEPPER JELLY DRESSING