What to Do with All That Leftover Turkey
Anyone else have a ton of leftover turkey this time of year? Here's what you can do with it (and yes, there are way more options than a basic turkey sandwich!).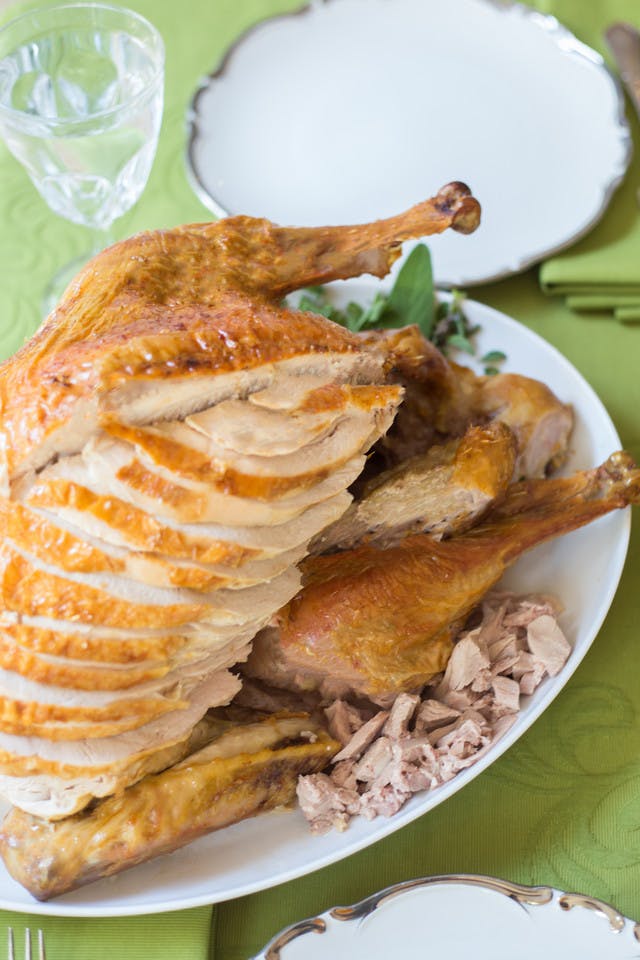 The days following Thanksgiving festivities are characterized by two things: clever ploys for hot deals on holiday gifts (hello, Black Friday!), and seemingly endless meals composed of Thanksgiving leftovers. Let's focus on the latter here- let's talk turkey! In the flurry of shopping and holiday party planning, creativity seems to be sacrificed for those turkey leftovers. As turkey retires between two slices of white bread or drifts in a casserole or stew, it seems that the holiday bird peaks young every third Thursday of November. But it doesn't have to be this way- with some culinary chops and a little imagination, that tasty bird can shine for several post-Thanksgiving meals, no casserole dish required!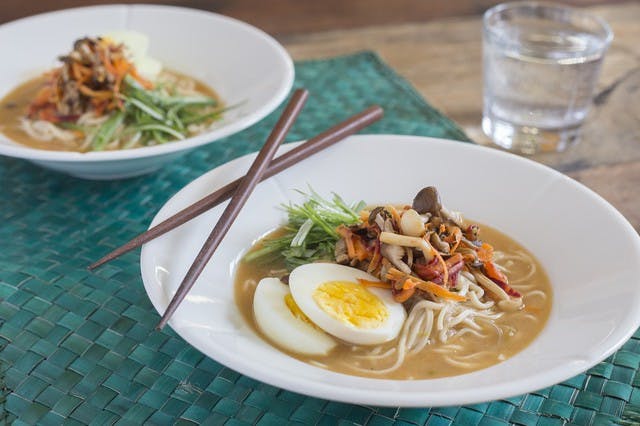 Ramen
We're not talking about that basic bowl of plain noodles in salty broth steaming in college dorm microwaves- this is graduate level ramen, people! Strip your bird of any leftover meat and simmer the remaining bones with any vegetables from the roasting process for a few hours. At this point, the kitchen smells like homemade love, and it's time to skim and discard all solid materials and ladle broth into bowls along with prepared ramen noodles. Traditional toppings include chopped green onion, mushrooms, and a boiled egg, but to keep the theme running, top your bowl off with leftover roasted turkey, glazed sweet potatoes and toasted nuts!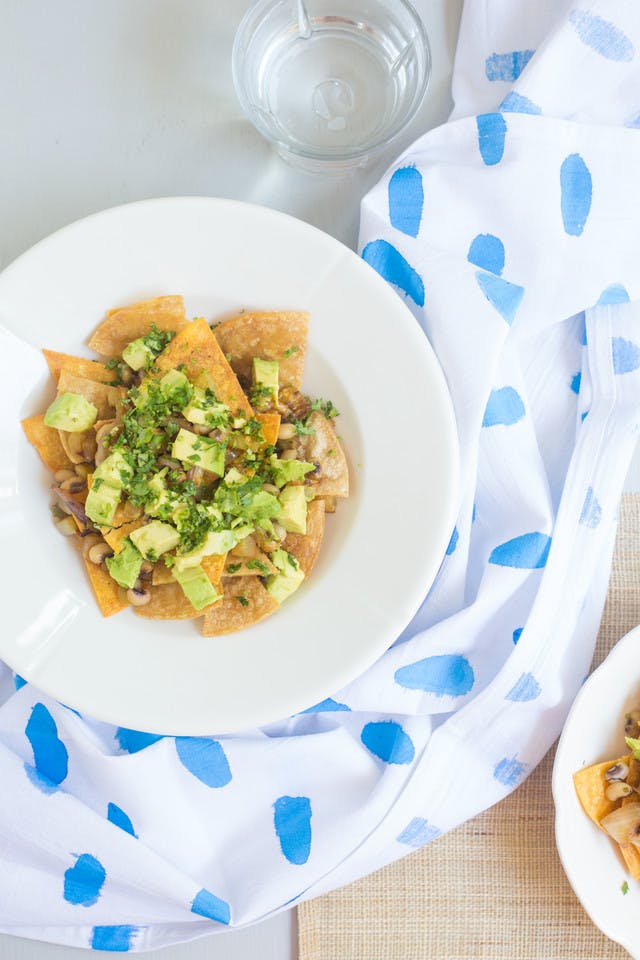 Nachos
We can't forget about football season, people! At this time of year, it's common for families to huddle up in the living room for cheers and jeers with a football game blaring on the television, and snacks are a crucial part of the experience! Why top your nachos with basic salsa and cheese when a cornucopia of Thanksgiving goodies are just begging for a tortilla chip cruise? If the football game doesn't fire you up, then nachos loaded with roasted turkey, mashed potatoes, macaroni and cheese and creamy gravy sure will!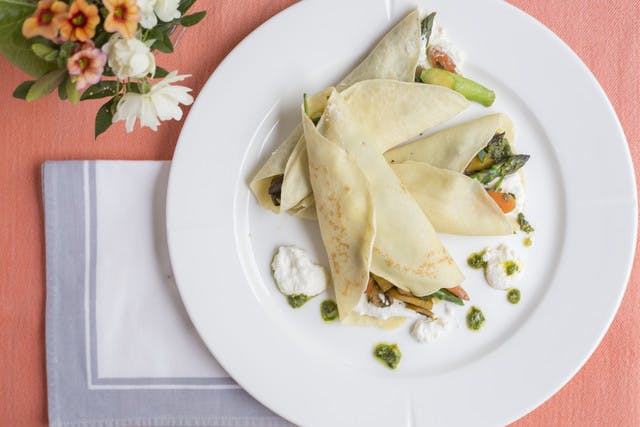 Crepes
Black Friday is serious business for some folks, and this brunch provides the perfect fuel for a long day of line-waiting and bumper-carts. Prepare a crepe per usual and fill with any combination of foods leftover from Thanksgiving. Want sweet? Try candied sweet potatoes, cranberry sauce, and a dash of powdered sugar. Prefer savory? We suggest filling with roasted turkey or sliced ham, roasted root vegetables, and herbed mashed potatoes- finish with a drizzle of homemade gravy and you're ready to roll that shopping cart 'til the mall shuts down (or ready to roll over for a winter's nap…still worth it)!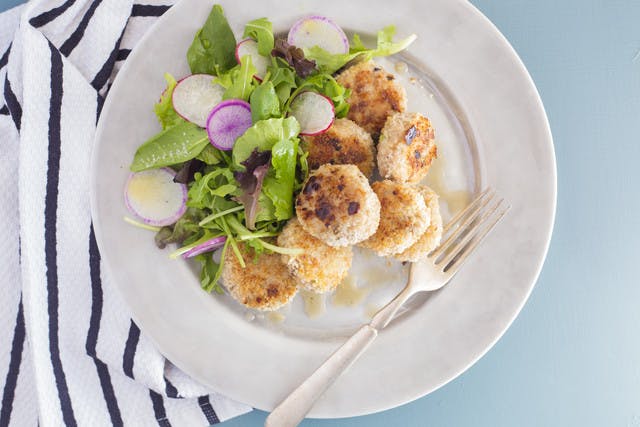 Turkey Croquettes
These fancy-sounding nuggets of breaded, fried deliciousness are a sure-fire way to knock out your stockpile of leftover turkey. Common Thanksgiving sides like mashed potatoes and stuffing are also invited to this party- they can provide structure to your croquettes as you dredge, flour and fry them. Serve with gravy and cranberry sauce, but beware- these tasty little bites tend to disappear fast!
Turkey Hash
Full disclosure: Hash is traditionally associated with breakfast, but this comforting, satisfying dish is easy and quick to prepare; perfect for a night in after a long day of holiday planning and shopping! Hash is a one-pan wonder and is flexible enough to include several leftover Thanksgiving staples, like cured ham, herbed stuffing, roasted vegetables, and of course, turkey. Serve over buttery mashed potatoes with a splash of warm gravy and dive in!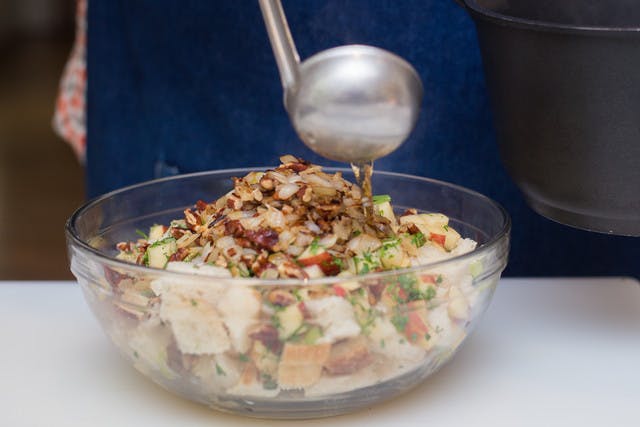 If it means new food recipes and less food waste, we're into it! At PeachDish, we believe in no leftovers left behind, and hope that these ideas lend some inspiration for the rest of heaping remains of a delicious holiday feast. For more recipe inspo, visit our Past Menus page!