Beer Pairings for the Week of October 24th, 2016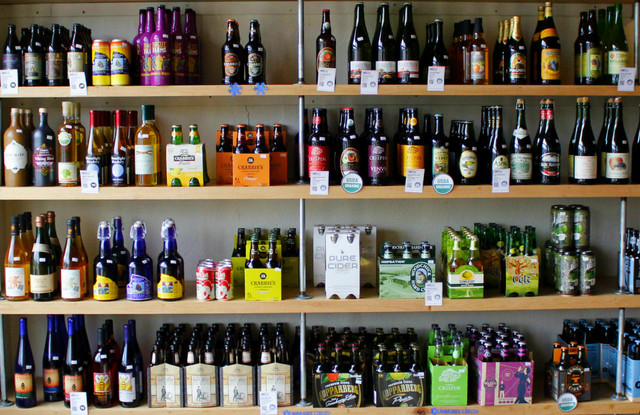 Looking for the perfect brew to go along with your PeachDish meals? We've got you covered. We've partnered with the owners of BeerGirl, a local Atlanta shop, to help you select the perfect beverage. BeerGirl's passionate owners, Alexia Ryan and Erik Lewis opened their shop with the dream of connecting the people of their community with delicious craft beer from the South and beyond. Here are this week's suggested pairings: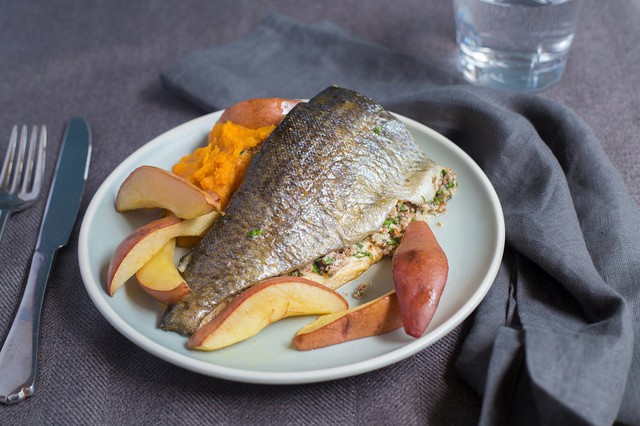 Pecan-Stuffed Trout with Roasted Pears & Mashed Sweet Potatoes
Oktoberfest season has arrived in full force. We are in the season of darker lagers. This dish of pecan-stuffed trout deserves a beer with a nutty flavor and, for fun, lets add rye that will give it a pumpernickel quality.
Suggestion: Great Divide Hoss, Denver, Colorado
Chicken & Rutabaga Stew with Rosemary
Beer as currency? Yep, beer has been used as a salary and as a fringe benefit since the first fermented malt. Farms were no exception which is one of the reasons we have the farmhouse ale. Sure, it was meant for consumption over winter, but it was also used to keep the farmhands happy. For this rustic stew full of creamy rutabaga, consider a peppery and sweet farmhouse ale.
Suggestion: Smuttynose Haystack, Hampton, New Hampshire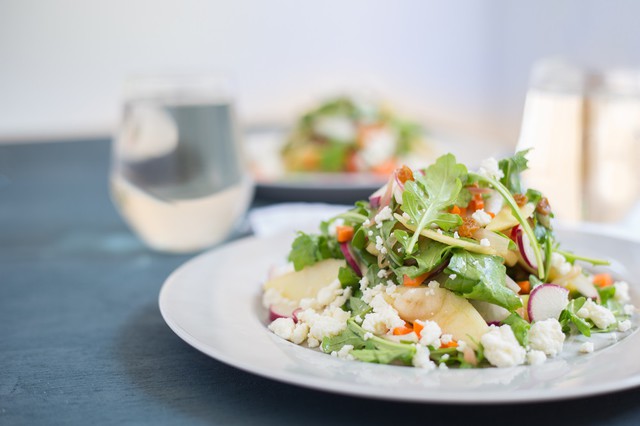 Apple, Radish & Carrot Salad with Honey-Shallot Dressing
The Belgian Tripel is the perfect combination of spice, pepper, and high alcohol in a pale beer. Many think the tripel has three times the amount of malt used during brewing; however, that is erroneous. The name actually is a reference to it being three times stronger than a paeter, but even that is probably incorrect. For this salad of fall flavors, a tripel will pair nicely with the apple, honey, and radish flavors.
Suggestion: Le Trou du Diable La Buteuse, Shawinigan, Canada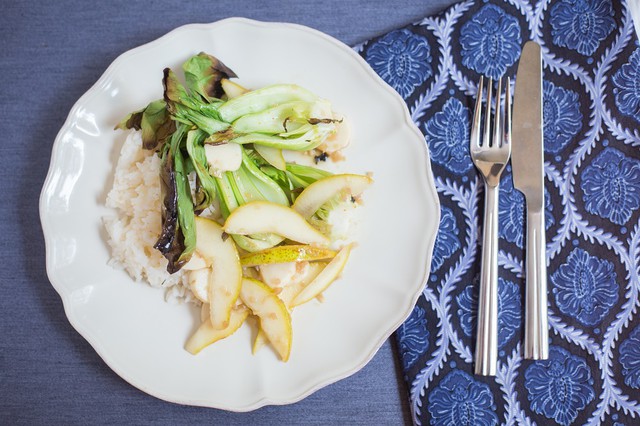 Roasted Bok Choy over Rice with Citrus, Turnip & Pear
What do you call a beverage made with fermented pear juice? In the rest of the world it is a perry, but here in the USA, we call it pear cider. Cider is required to have an apple base, so every time you have a pear cider it is a pear-flavored apple cider. Why the agriculture department enforces such a rule, I will never understand. With this dish of turnip and pear, we suggest you complement the pear with a perry.
Suggestion: Ace Pear Cider, Sebastopol, California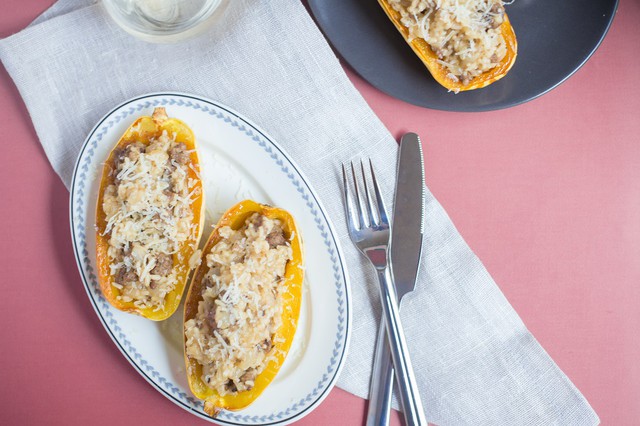 Beef, Rice & Manchego Stuffed Winter Squash
Berliner weiss is a wheat beer soured with lactobacillus. While technically a sour, Berliner weiss come across as more tart in flavor than a gose. In Berlin, it is popular to add a green-colored sweet raspberry syrup to the beer which completely changes the taste from sour to sweet. That is one beer trend that has not yet crossed the Atlantic. We will skip the syrup when pairing with manchego and use the sour of the Berliner weiss as a counterpoint to the nutty flavors of the cheese.
Georgia Local Recommendation: Creature Comforts Athena, Athens, Georgia Suggestion: Southern Barrel Wild Bramble, Bluffton, South Carolina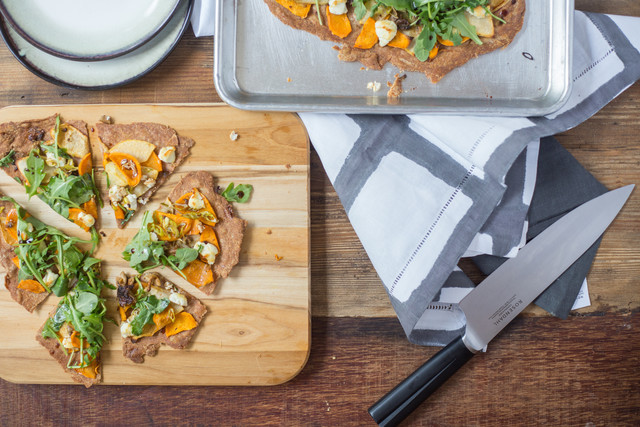 SuperFood Flatbread with Sweet Potatoes, Mushrooms, Goat Cheese & Balsamic Drizzle
Delight or disgust are the two reactions to expect when you give someone their first sour beer. You can learn to love sour beer, but it is a style that is as polarizing as the IPA. For this dish featuring only four ingredients, we will choose a sour beer that complements the balsamic drizzle bringing its own sweet and sour tang.
Suggestion: Vichtenaar Flemish Ale, Vichte, Belgium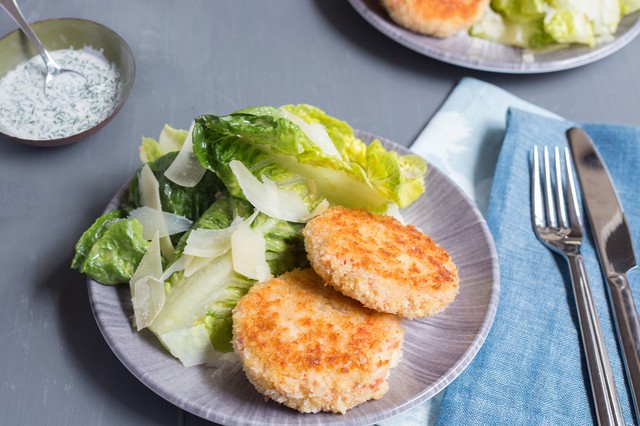 Salmon Croquettes with Dill Sauce & Gem Lettuce Salad
Though lighter hefeweizen is more common these days, a darker maltier dunkelweizen still has the same spicy and fruity esters as its lighter cousin while offering a richness that will stand up to salmon.
Suggestion: Franziskaner Hefe­Weisse Dunkel, Germany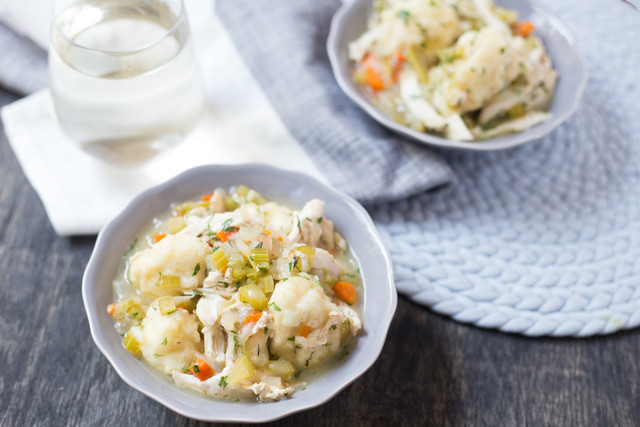 Zeb Stevenson's Chicken & Dumplings
"Extra" means a beer brewed for a foreign market. Drier and roastier in character, Dutch Extra Stouts almost disappeared when Heineken bought the last brewery brewing them in 2000 and promptly proceeded to retire the style. Luckily, tales of their demise were greatly exaggerated as other Dutch brewers picked up the torch. For a creamy dish, like Chicken & Dumplings, dry will work because a sweet stout would get lost in the background.
Suggestion: Jopen Extra Stout, Haarlem, Netherlands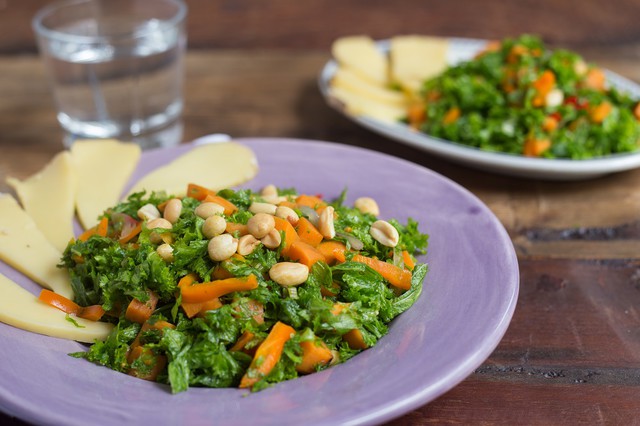 Mustard Greens Salad with Sweet Potato, Tomme & Cider Dressing
If beer gets the pumpkin treatment, why doesn't cider? It so happens that a dash of pumpkin spice to apple cider makes a wonderful fall beverage. We can think of no better pairing for a mustard green and sweet potato salad dressed with apple cider vinegar than a pumpkin cider.
Suggestion: McKenzie's Pumpkin Jack, West Seneca, New York