Partnership Pairings: Sipp Sparkling Organics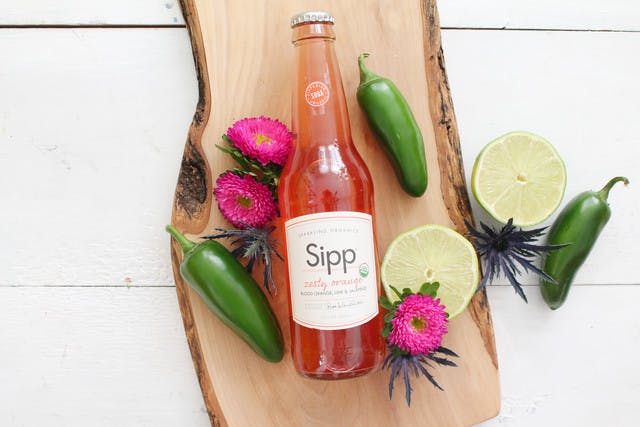 "Sipp was first handcrafted in the founder's kitchen, mixing organic ingredients to create unique layer of blended fruits and herbs into a refreshing sparkling beverage. Whether its mixed in a drink recipe to create a fresh, natural cocktail, or chilled and enjoyed with a meal, Sipp's flavors are a perfect fusion of clean, simple culinary extracts. They've skipped all the artificial stuff and don't use any preservatives. To sweeten their drinks, they only use just a small amount of organic agave. Sipp's layers of flavors in each bottle have been crafted to culinary perfection, and pair beautifully with a variety of dishes and meals."
The folks at Sipp have paired five of their great flavors with PeachDishes. Check out the unique matches below!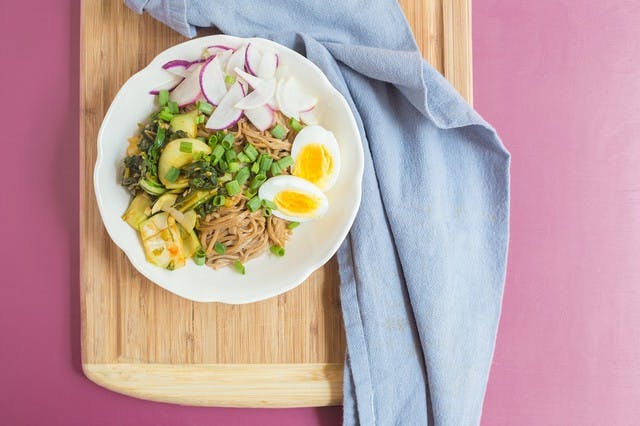 Soba Noodle Bowl with Bok Choy, Radish, and Farm Egg
Ginger Blossom (organic ginger, lime & vanilla): Fresh, crisp notes of ginger, followed by subtle and sweet notes of vanilla and a hint of lime will bring out the delicious flavor of bok choy and complement the nutty soba noodles in this Asian-inspired dish.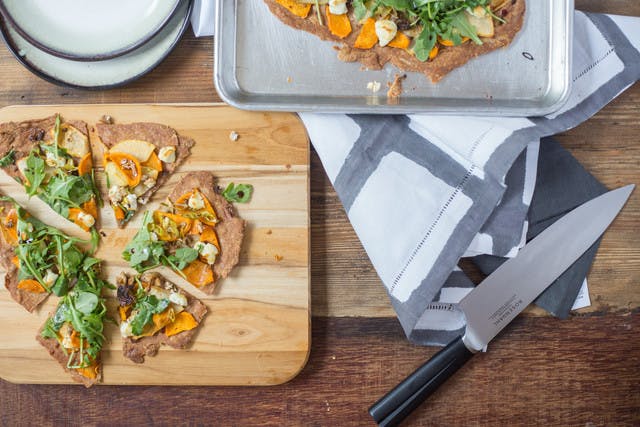 SuperFood Flatbread with Sweet Potatoes, Mushrooms, Goat Cheese & Balsamic Drizzle
Summer Pear (organic pear, green tea & honey): The sweet aroma of Summer Pear with its delicate pear notes is the perfect match for this dish's sweet potato, apple, and goat cheese. Adding the rich honey and bright green tea to the mix will surely add a layer of complexity to the meal.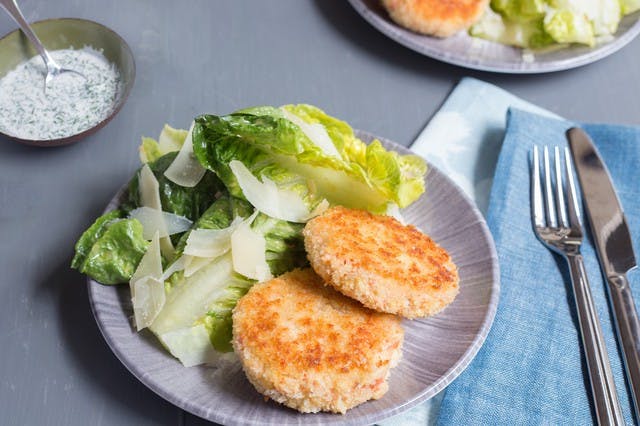 Salmon Croquettes with Creamy Dill Sauce & Fresh Lettuces
Lemon Flower (organic lemon, elderflower & tarragon): Lemon Flower's radiant and zesty lemon goes hand in hand with delicious salmon and salty capers in this dish. The gentle floral notes of elderflower complement fresh romaine lettuce and parmesan cheese. The slight lingering of tarragon, which has a subtle licorice taste, pulls it all together for refreshing and light flavor experience.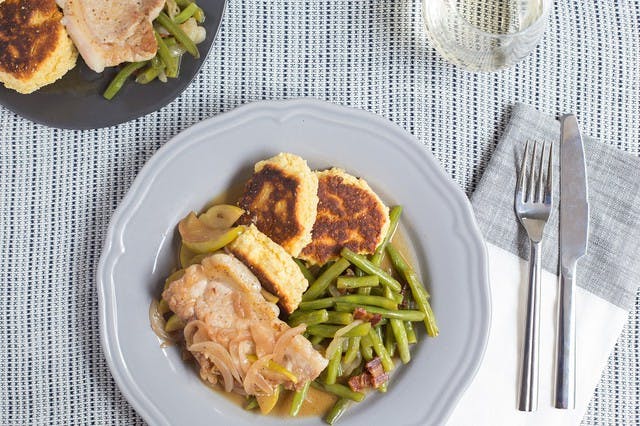 Jennifer Booker's Pork Chop with Hoecakes & Bacon Snap Beans
Mojo Berry (organic blackberry, mint & lime): Sweet and tart blackberry paired with apple and orange notes in this pork chop dish give it a little extra fruity flavor. Bring on the mint, which adds a burst of light refreshment and contrasts wonderfully with the pork. The zesty squirt of lime tops it all off.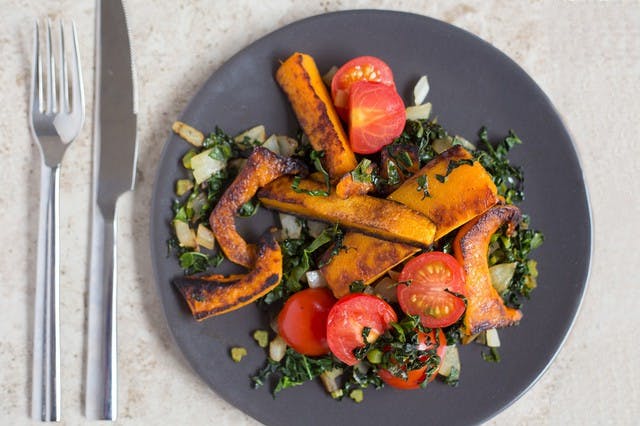 Pan-Roasted Butternut Squash with Greens, Cherry Tomatoes, & Brown Rice
Zesty Orange (organic blood orange, lime & jalapeno): Zesty Orange offers a refreshing element to this comfort dish of roasted veggies with brown rice. A subtle hint of jalapeno adds just the right amount of spice to the mix, without overpowering it. Thirst-quenching blood orange and lime make this flavor a must-try with this delicious and healthy dish.

Still curious about Sipp sodas? Learn more!