Beer Pairings for the Week of October 17th, 2016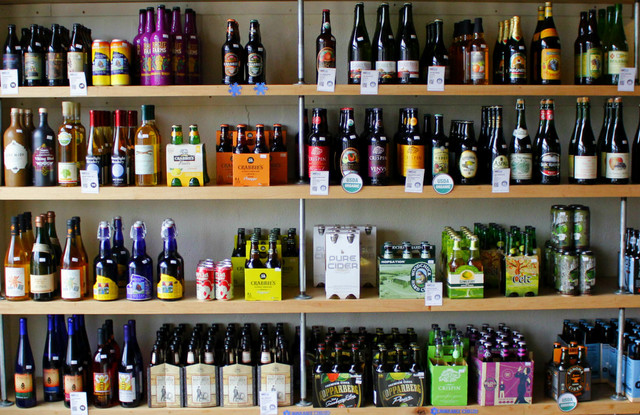 Looking for the perfect brew to go along with your PeachDish meals? We've got you covered. We've partnered with the owners of BeerGirl, a local Atlanta shop, to help you select the perfect beverage. BeerGirl's passionate owners, Alexia Ryan and Erik Lewis opened their shop with the dream of connecting the people of their community with delicious craft beer from the South and beyond. Here are this week's suggested pairings: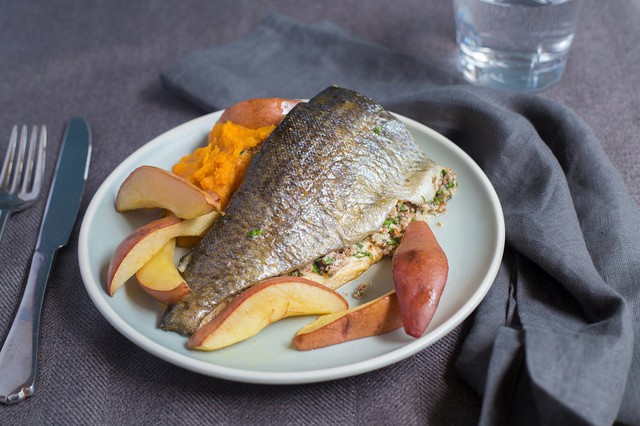 Pecan-Stuffed Trout with Roasted Pears & Mashed Sweet Potatoes
Oktoberfest season has arrived in full force. Yes, Oktoberfest begins in September and ends in October. We just do it wrong. So, we are in the season of darker lagers. This dish of pecan-stuffed trout deserves a beer with a nutty flavor and, for fun, let's add rye that will give it a pumpernickel quality.
Suggestion: Great Divide Hoss, Denver, Colorado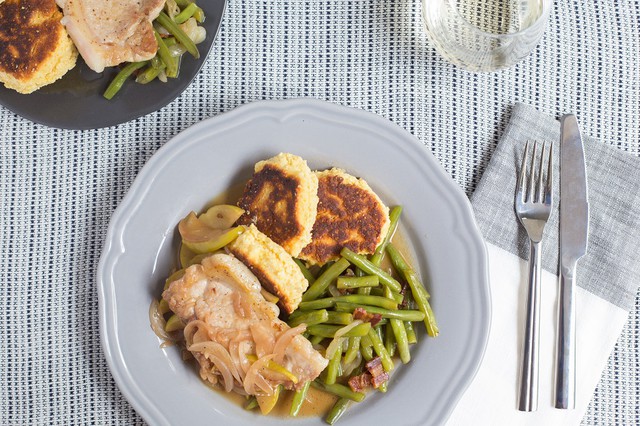 Jennifer Booker's Pork Chop with Hoecakes & Bacon Snap Beans
When we think comfort food, dark beer always comes to mind. The darkest of dark beer is also the most comforting. Deep roasted dark malts provide coffee and chocolate flavors that complement big proteins. For this dish of bacon and pork flavors, we suggest pairing with a stout.
Georgia Local Recommendation: Jekyll Copious Imperial Stout, Alpharetta, Georgia Suggestion: Evil Twin Even More Jesus, Brooklyn, New York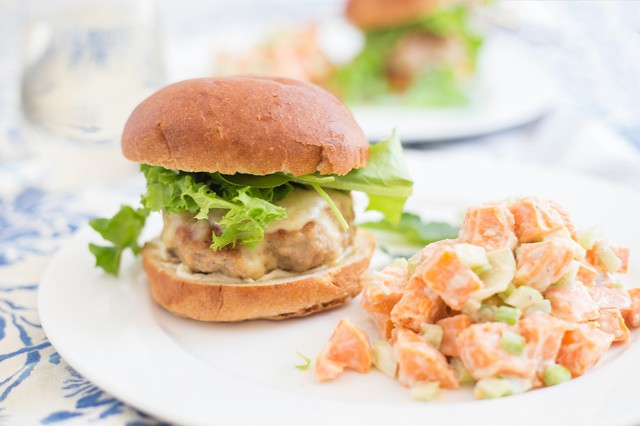 Turkey Burgers with Fresh Greens & Sweet Potato Salad
When putting a hunk of meat between two buns, it is a no-brainer that you want a pilsner. Pilsners originated in the city of Pils inside what is now the Czech Republic. Lighter than the more common lager, the pilsner has a crisper taste. Light malts, crisp taste, and carbonation make the pilsner the perfect palate cleanser so that you can taste every delicious bite of the burger and creamy potato salad.
Suggestion: Highland Pilsner, Asheville, North Carolina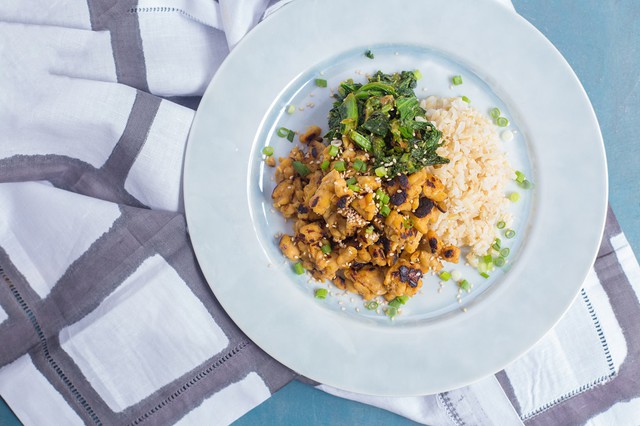 Miso Tempeh with Mustard Greens, Brown Rice & Benne Seed
Brown ales are a style of beer that almost disappeared. Actually, they did disappear for a while in England until they were resurrected in the 1920's. Brown malts were in short supply and lighter malts were readily available so brown beer became cost prohibitive. For this dish of nutty brown rice and sunflower seed, we suggest a nutty brown ale.
Suggestion: Against the Grain The Brown Note, Louisville, Kentucky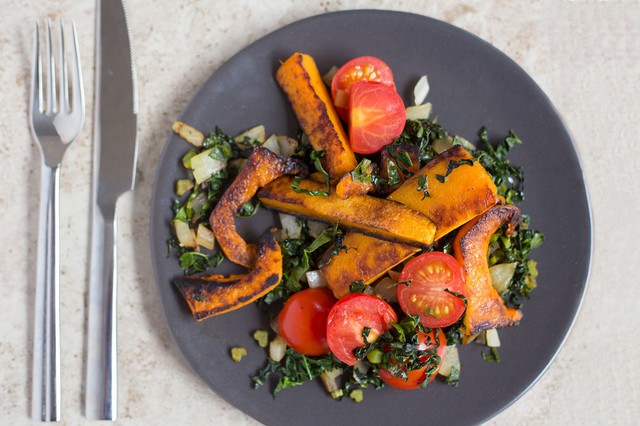 Pan-Roasted Butternut Squash with Greens, Cherry Tomatoes & Brown Rice
It is the season for the pumpkin beer. Beer labeled pumpkin can be brewed with the gourd or it may simply have a dose of pumpkin pie spice. Ales usually receive the pumpkin treatment--however, stouts and even sour beer are fair game. For this dish of butternut squash, we suggest a pumpkin ale to directly complement the squash.
Suggestion: Weyerbacher Imperial Pumpkin, Easton, Pennsylvania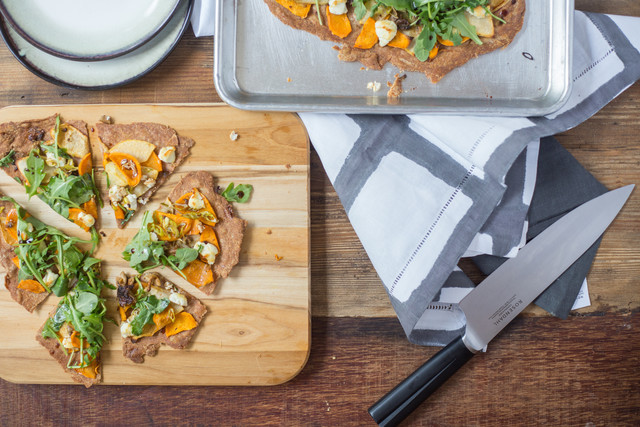 SuperFood Flatbread with Sweet Potatoes, Mushrooms, Goat Cheese & Balsamic Drizzle
Delight or disgust are the two reactions to expect when you give someone their first sour beer. You can learn to love sour beer, but it is a style that is as polarizing as the IPA. For this dish featuring only four ingredients, we will choose a sour beer that complements the balsamic drizzle bringing its own sweet and sour tang.
Suggestion: Vichtenaar Flemish Ale, Vichte, Belgium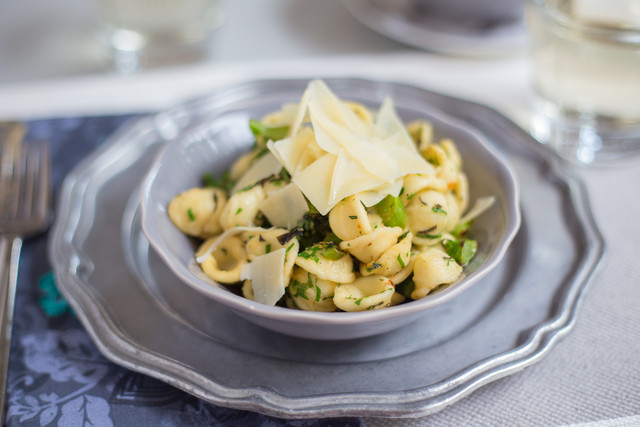 Orecchiette with Broccolini, Garlic & Crushed Red Pepper
Pepper is a common flavor in a beer. Pepper flavors can come from peppery Belgian yeast or from chilis added directly to beer. We tend to favor beers that are not exclusively about adding heat, but are more about adding a pepper dimension to a beer. For this dish of pasta, garlic, and red pepper we suggest a chocolate stout that brings a mole-like quality as a complement.
Suggestion: Green Flash Dia De Los Serranos, San Diego, California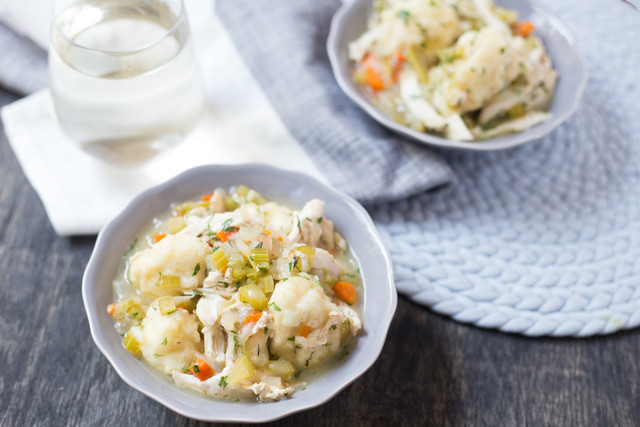 Zeb Stevenson's Chicken & Dumplings
"Extra" means a beer brewed for a foreign market. Drier and roastier in character, Dutch Extra Stouts almost disappeared when Heineken bought the last brewery brewing them in 2000 and promptly proceeded to retire the style. Luckily, tales of their demise were greatly exaggerated as other Dutch brewers picked up the torch. For a creamy dish, like Chicken & Dumplings, dry will work because a sweet stout would get lost in the background.
Suggestion: Jopen Extra Stout, Haarlem, Netherlands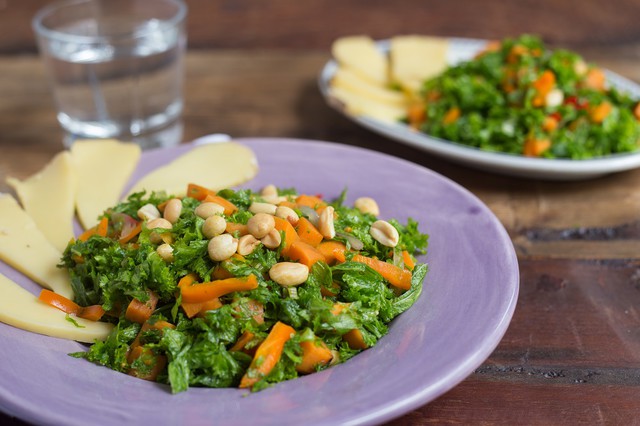 Mustard Greens Salad with Sweet Potato, Tomme & Cider Dressing
If beer gets the pumpkin treatment, why not cider? It so happens that a dash of pumpkin spice to apple cider makes a wonderful fall beverage. We can think of no better pairing for a mustard green and sweet potato salad dressed with apple cider vinegar than a pumpkin cider.
Suggestion: McKenzie's Pumpkin Jack, West Seneca, New York