#RePeach and WIN!
Everyone's a winner when we recycle, but we want to give our PeachDish guests extra incentive to repurpose, reuse and recycle materials included in our meal kits and delivery boxes- #RePeach and win!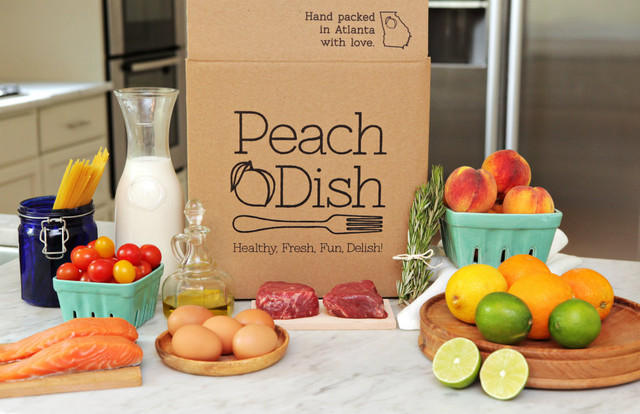 So how does it work?
Step 1) Prepare your delicious PeachDish meal and relish in the flavors and pride you feel having constructed such a beautiful dish for yourself and your friends and family. (This is our favorite step, by the way)
Step 2) Clean and collect any empty plastic containers or bottles that were included in your meal kit. Gather together empty organza bags, any ice packs and liners, and the empty PeachDish box. Ogle at your collection and dream up creative ways to convert these materials into useful household items. Channel your inner frugal genius. Call your thrifty mother for inspiration, she's been dying to gossip about her neighbors anyway.
Step 3) After assembling an extravagant cardboard castle from PeachDish delivery boxes, liners and duct tape for your cat Fluffy (or whatever else you decide to do to repurpose your materials), snap a photo and share on social media with the hashtag #RePeach (We're savvy with Facebook, Instagram, and Twitter). You'll be entered for a chance to WIN a free meal kit!
Our Recycling Page is the best place to start for inspiration and ideas on how to repurpose your PeachDish materials, as well as information on how to recycle any materials you want to do away with (we get it- no one needs 20 travel-sized shampoo bottles cluttering the cupboard). What have you got to lose? When we #RePeach, we all win!