Postcard Artist Spotlight: Krista Lark Slater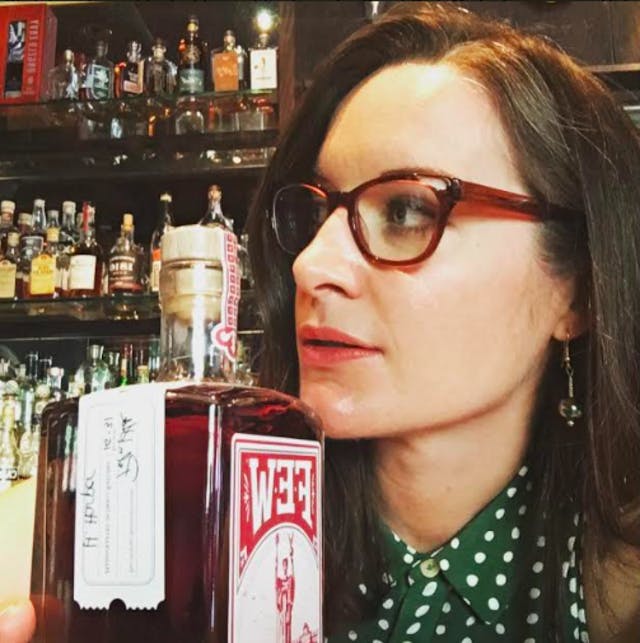 Krista went to school for visual art and art history at Rollins college in Winter Park, FL, but found a new love in the art of wine while studying in Germany. Eventually moving to California, she became a sommelier, and became enlightened in foodways in general. Krista has worked for over a decade in the world of wine, spirits and restaurants; most recently co-owning H. Harper Station in Atlanta alongside her husband Jerry. After opting to close up shop in 2016 after nearly 6 years, Krista has had more time to paint and draw, and started drawing what she knows best: food and drink. "There is so much of beauty to be found in the color, shapes, and texture of what we consume."
Krista's recent work includes illustration for the forthcoming book, The Southern Foodways Alliance Guide to Cocktails, as well as a fun illustration collaboration with The Bitter Southerner. When she's not drawing cocktails and produce, Krista has been working on a larger painting project of dreamlike compositions of Southern cities. We highly recommend perusing her Twitter and Instagram, @larkthegirl.
You can also purchase Krista's prints here.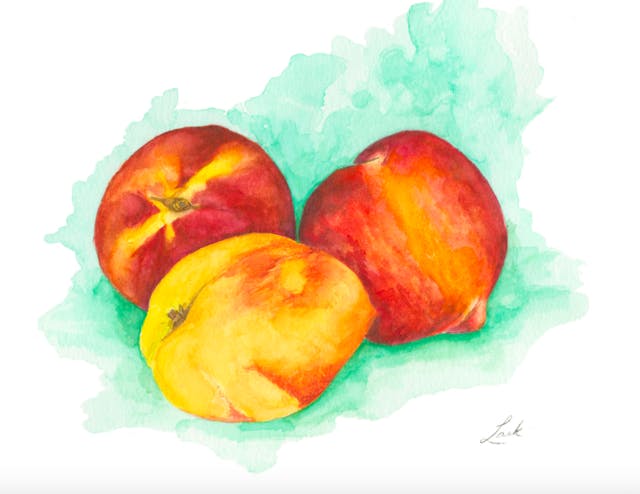 We are so inspired by Krista's artistic talent and affection for food and wine that we decided to feature her on our new postcards- look for them in your PeachDish box starting next week! Want to learn a little more about these special inserts? Click here! We look forward to sharing the good food movement with the help of gifted artists around the nation!