Wine Pairings for the Week of October 24th, 2016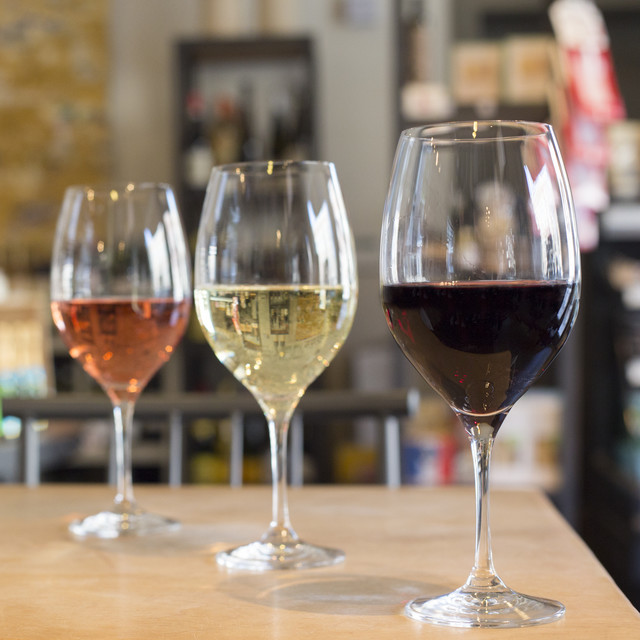 Each week, Wine Specialist Sarah Pierre brings you suggestions to complement your PeachDish meals. Sarah is one of the owners at 3 Parks Wine Shop in Glenwood Park, Atlanta. She paired up with the team of The Shed at Glenwood and The Pig and The Pearl and opened 3 Parks in 2013. Prior to opening the store, she spent most of her career working and managing notable restaurants in Atlanta and New York City. Sarah selects all of the wines that are offered at 3 Parks Wine Shop and also assists in pairing wines for local events and dinners throughout Atlanta.
Chicken & Rutabaga Stew with Rosemary
Slightly Oaked Chardonnay - Comfort in a bowl, comfort in the glass. The richness of the chardonnay pairs nicely with this hearty stew. Suggestion: Landmark Overlook Chardonnay, Russian River Valley, CA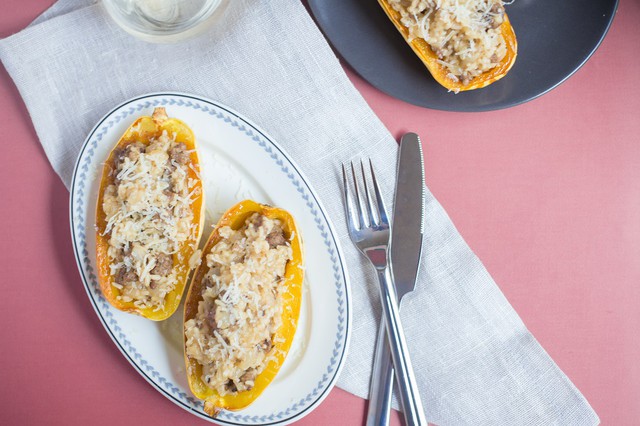 Beef, Rice & Manchego Stuffed Winter Squash
Crianza - As a Tempranillo aged for about a year in oak and a year in bottle before release, a Crianza has structure and depth. Aside from Tempranillo working well with dishes using thyme, it's a perfect pairing with Manchego Cheese. Suggestion: Finca El Encinal Crianza Ribera del Duero, Spain
Verdejo - This slightly herbaceous, mineral-driven, acidic white will pair perfectly with the Stuffed Squash. If Verdejo isn't accessible to you, grab a bottle of your favorite Sauvignon Blanc, preferably Sancerre. Suggestion: Vina Altamar Verdejo, Rueda, Spain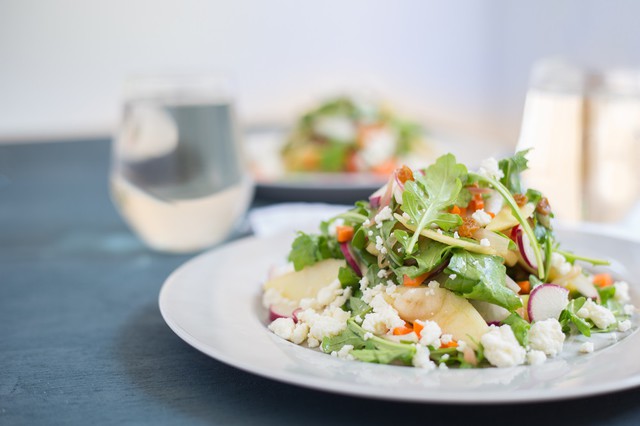 Apple, Radish & Carrot Salad with Honey-Shallot Dressing
Pinot Blanc - A rule of thumb is to pair the wine to the sweetness of the dish. The honey dressing would go well with a Pinot Blanc. Pinot Blanc is versatile because it is easy to find them dry or off-dry (semi-sweet) depending on your taste. Pinot Blanc is a complement to salads anywhere and anytime! Suggestion: Lucien Albrecht Pinot Blanc, Alsace, France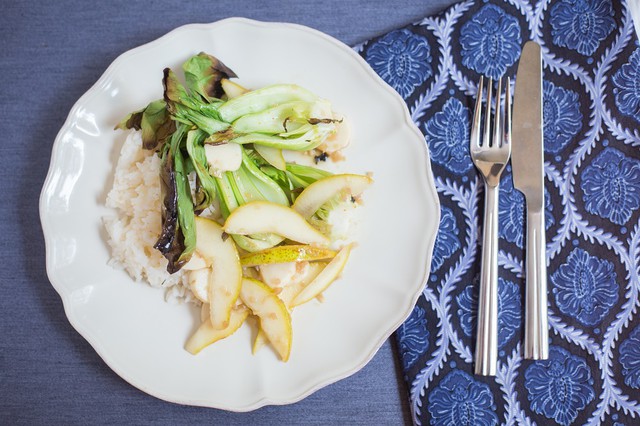 Roasted Bok Choy over Rice with Citrus, Turnip & Pear
New Zealand Sauvignon Blanc - A crisp and energetic Sauvignon Blanc from New Zealand will bring balance to the green ingredients in the dish. The zippy acidity will round out the flavors while the citrus is highlighting the subtle fruit notes. Suggestion: Cloudy Bay Sauvignon Blanc Marlborough, New Zealand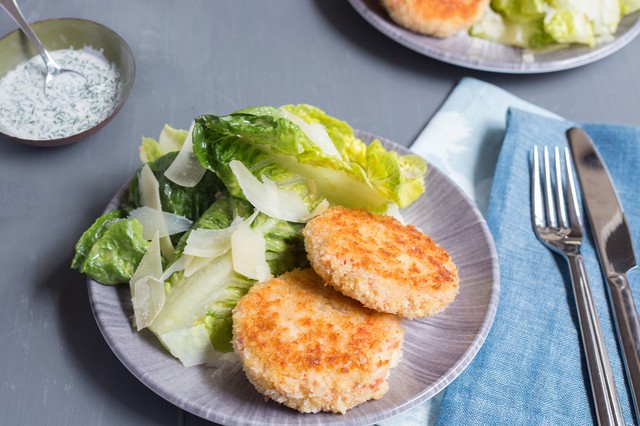 Salmon Croquettes with Creamy Dill Sauce & Fresh Lettuces
Champagne - Smoked salmon and Champagne go hand in hand. The Champagne will be great with these Croquettes!
Pinot Nero Bianco - A White Pinot Noir would be my smoked salmon croquette wine pairing. It's much richer than the average white wine because it's made with red grapes - not white. You'll find more of these in Italy and Germany, but lately more and more Oregon producers are making White Pinot Noirs. Suggestion: Vercesi del Castellazzo Pinot Nero Bianco "Gugiarolo", Lombardy, Italy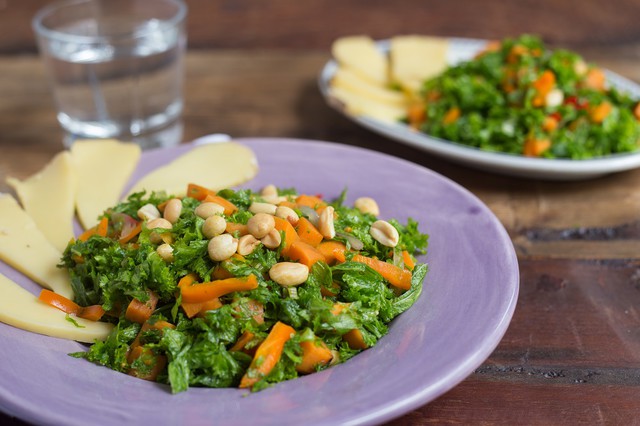 Mustard Greens Salad with Sweet Potato, Tomme & Cider Dressing
Vinho Verde - Grab a glass of this crisp, slightly effervescent, zingy white wine from Portugal. This young wine is light, fresh, and easy to drink. It's perfect accompaniment for a tangy and sweet salad. Suggestion: Calamares Vinho Verde, Portugal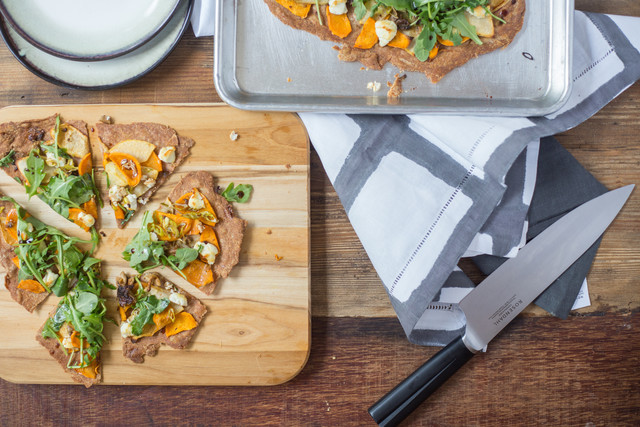 SuperFood Flatbread with Sweet Potatoes, Mushrooms, Goat Cheese & Balsamic Drizzle
Pinot Noir - Savory, earthy vegetables like mushrooms and arugula will pair well with Pinot Noir as well as the sweet potatoes matching the fruit-forward flavor profile of the red. Suggestions: Love Block Pinot Noir, Central Otago, New Zealand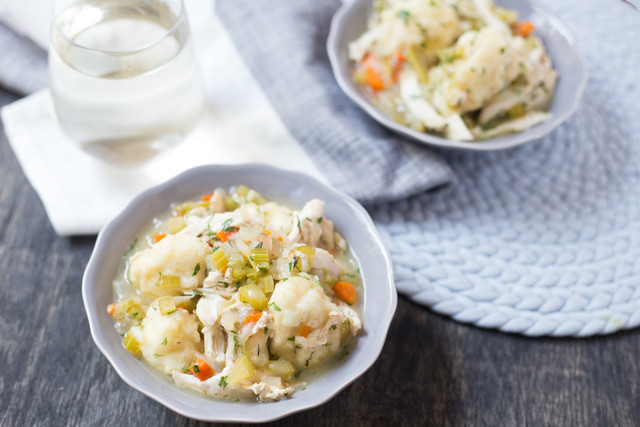 Zeb Stevenson's Chicken & Dumplings
Pinot Noir - An earthy Pinot Noir will hit the spot. You'll want to find a red wine that has a nice amount of acidity that will cut through the delicate richness of the soup and the dumplings. The wine is also light enough to really allow all of the flavors and ingredients in the soup to be expressed. Suggestion: Nicolas Pinot Noir, France Châteauneuf-du-Pape Blanc - This southern, creamy soup can stand up to a full bodied white wine. If you can find a Châteauneuf-du-Pape Blanc at your local wine shop, you might have a new white wine go-to. The wines are full and rich in texture, with spice and fruit jumping out of the glass. Enjoy a glass with southern classic! Suggestion: Mont Redon Châteauneuf-du-Pape Blanc, Rhone, France