Why Atlanta is Celebrating Rashid Nuri This Friday
On August 31st there will be a party to celebrate the work and legacy of Rashid Nuri, the founder of Truly Living Well Center for Natural Urban Agriculture (TLW). The organization, which started in 2006 to boost Atlanta's urban agriculture, has been working to feed Atlantans and grow urban farmers ever since. "Urban agriculture is the future, but at that time, you were hard-pressed to find a farmers' market in Atlanta, and not many people were growing food in the city. School gardens were just getting started. There was not a lot of diversity of the work. Urban agriculture in Atlanta was not vibrant, and we were able to stimulate it," Nuri recalls.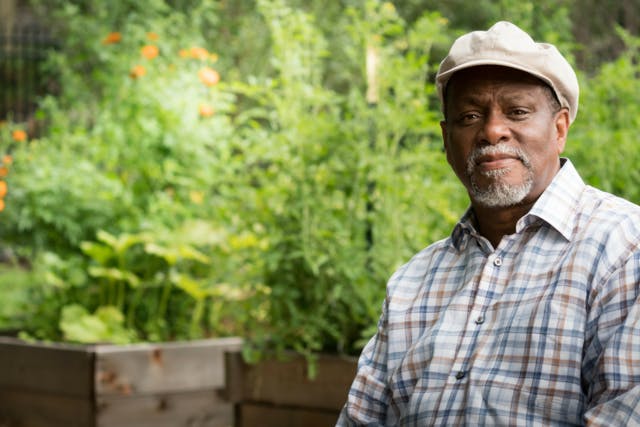 Photo credit: Thomas Burke
His early foresight into Atlanta's needs was well received, even while the concept was forming across the Atlantic in West Africa. Nuri had been living in Ghana for over a year (after the deal that brought him there to buy the Ghana Cotton Company fell through) when he met three women from Atlanta in a jazz club. What started as a conversation about being gentle-lady farmers turned into a good moment for Nuri to pitch his idea and they ended up providing the seed funding to start TLW. Alongside Eugene Cooke, whom he worked with in Los Angeles years before, and his long-time friend, Ernest Dunkley, Nuri founded TLW.
"Metaphorically speaking, what I wanted to do was drop a pebble in the pond. Those ripples have an effect that goes far beyond the initial impact, and I wanted to be able to step back and see that. And that's happened," Nuri says. Approaching it's 13th year, TLW has made an impact on countless lives. Thousands of volunteers and market shoppers have set foot on TLW's sites. At the Wheat Street Gardens in the Old Fourth Ward, TLW grew food for residents in what was otherwise a food desert, and taught numerous people how to grow. The organization has since moved and expanded onto 2 lots around Atlanta, in Collegetown and East Point. They train new urban farmers and gardeners, teaching practical skills beyond farming like developing business plans and financial literacy. TLW has partnered with universities, companies, and ground-level organizations to bring people in and teach them about growing food. Rashid himself has mentored and taught many people in this city.
If TLW were a family tree, it's branches would include some of Atlanta's well-known farms like Mayflor Farms and Grow Where You Are, which was founded and continues to be operated by Eugene Cooke. Beyond helping to grow farmers in Atlanta, Nuri has also served on the board of prominent organizations in Atlanta's food movement and has used those positions to address racial barriers, discrimination, and underrepresentation in the field.
After nearly thirteen years since the beginning of TLW, the city's foodscape looks much different now. "There's a large urban agriculture presence, and now even a Director of Urban Agriculture for the city. There are several groups of urban farmers and markets in every corner of the region. And I hope that my work has had influence on some of that," Nuri says.
Thirteen years is also the longest stretch of time he's spent in one place and on one project. "On my bucket list, I've wanted to watch a tree grow. I've planted at least 250 here, 125 at Lawton Street alone, and watched them grow. I've seen a lot of crops grow around the world, but to be in one place to watch a tree grow is very special," Nuri recalls.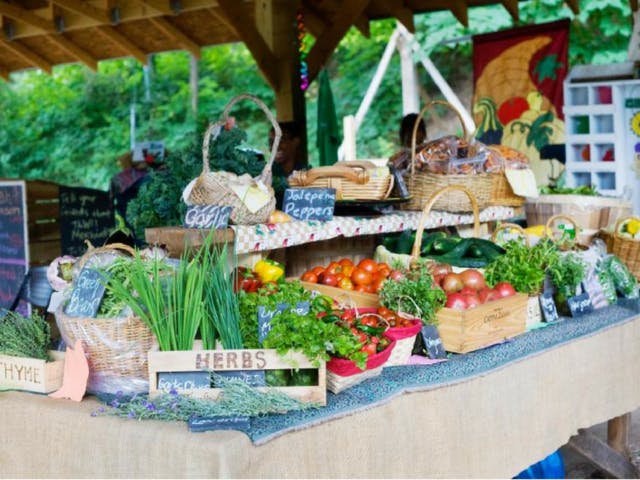 Truly Living Well is both an expression of the collective effort of everyone who has helped and of Nuri's personal values. The vision he has for urban agriculture speaks to caring for people through self-reliance and health and caring for land. He's quick to point out the disparities that surround us: that we live in a city rich with resources and wealth, but some of our citizens still live in poverty and don't have access to food, clothing, and shelter.
Nuri's been working to address inequality and leverage people in Atlanta and beyond throughout his career. In his late twenties, after receiving a bachelor's degree in political science from Harvard and a Masters in plant and soil science from the University of Massachusetts, he served as the Nation of Islam's farm manager, working to grow a viable farm business for the Nation and empower its members. Decades later, as he served under the Clinton administration, Nuri commissioned a study called the Miller Report that found evidence that the USDA had been discriminating against minority and female farmers. It was the first of its kind: federally recognized documentation of discrimination based on race and gender by the USDA against farmers. It laid a foundation for civil suits that were filed years later against the government on behalf of black farmers around the country.
All of these acts are not small ripples in a pond, but waves that have pushed movements forward and lifted people up. Just as Nuri has been a force for change throughout his career, TLW has catalyzed the food movement in Atlanta. And although he's stepping down from his position at TLW, he's not stopping any time soon. "I'm still going to be in the game. I'll speak and consult. I have lots of gas left in my tank," he says. Regardless, there's plenty to celebrate this weekend.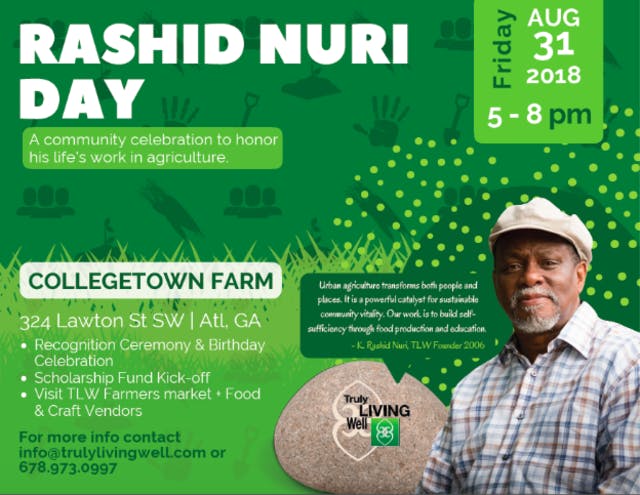 Mark your calendars! Rashid Nuri Day is this Friday evening at Collegetown Farm in Atlanta. See y'all there!