A Meal Kit for Mother Nature: PeachDish Compost Impact Report
13,861 is a pretty exciting number. Why, you ask? Well, as of last week, it just so happens to be the number of pounds of waste PeachDish has diverted away from landfills to create compost for lush, nutrient-rich soil. Our local farmers put this soil to good use; folding it into the land so that healthier, happier plants can grow into tastier, more nutritious fruits and veggies.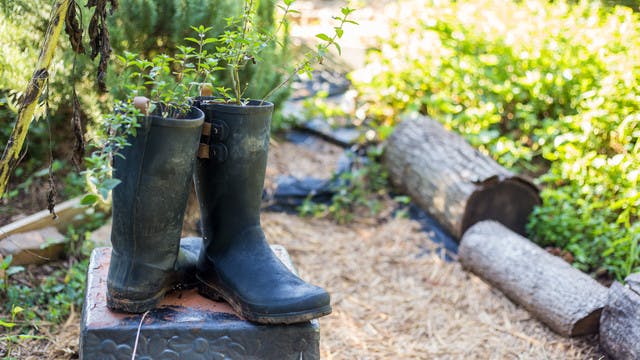 The best part for PeachDishers? Other than helping to make a significant impact in the fight against food waste, much of the compost generated by our meal kits is shared with the very same farmers and growers that helped supply them, like Aluma Farm and Love is Love Farm. That means you're not only supporting your small farmers by putting their produce on the menu, but also by helping them to continue growing the most delicious fruits and vegetables possible!
Ready to hear more exciting numbers? Thanks to CompostNow - the awesome organization that collects and converts our scraps into soil - we've got some very cool stats to share: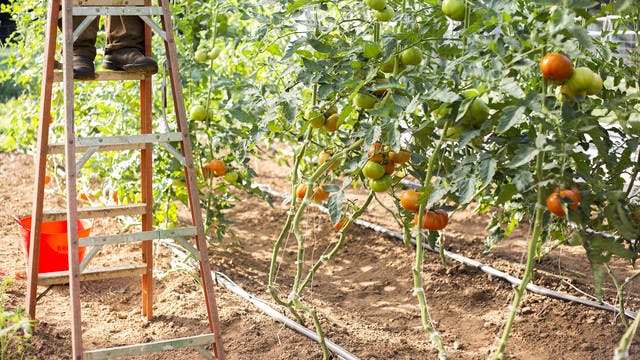 13,861 pounds of food waste diverted from landfills
3,465 pounds of compost created
... That's a tomato potential of 6,931 fruits and 1,386 plants (we'll get back to you on the tomato pie potential once we crunch our own numbers!).
1,802 pounds of methane avoided. Methane is a greenhouse gas with a powerful impact on our atmosphere to effect global warming.
That number is the equivalent of 36,039 pounds of CO2, as methane is 25 times more powerful of a greenhouse gas than CO2!
In terms of vehicular pollution, that's about 78,740 miles not driven, and 134 cars parked for 2 weeks.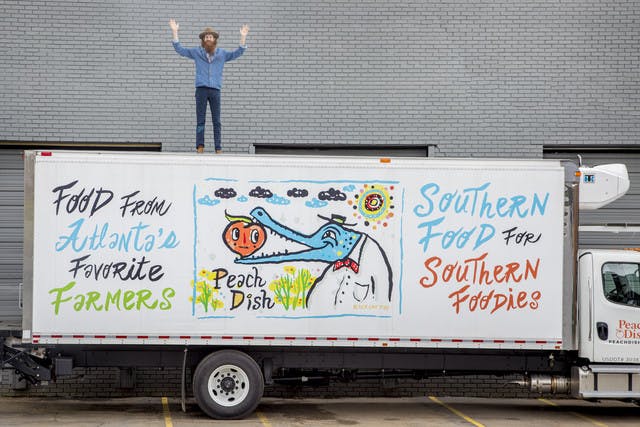 As exciting as the number 13,861 is, we can't wait to see our impact increase as time goes on. As always, we couldn't do it without our neighboring farmers, our friends at CompostNow, and of course, everyone in the PeachDish family across the nation. Thanks for taking part in the good food movement, y'all!