4 Ways to Cheer Up Chicken Salad
Whether it be from the oven, the stovetop or off the grill, leftover chicken means chicken salad to many of us. But (as much as we love Duke's) does it have to mean mayonnaise-caked chunks of chicken and soggy celery? No way - if we're going to be brown-bagging homemade chicken salad sandwiches for days, then you better believe we're going to make it the zestiest, creamiest, and most delicious mixture the break room refrigerator has ever seen. Here's 4 things you can do to put the chic back into your chicken salad: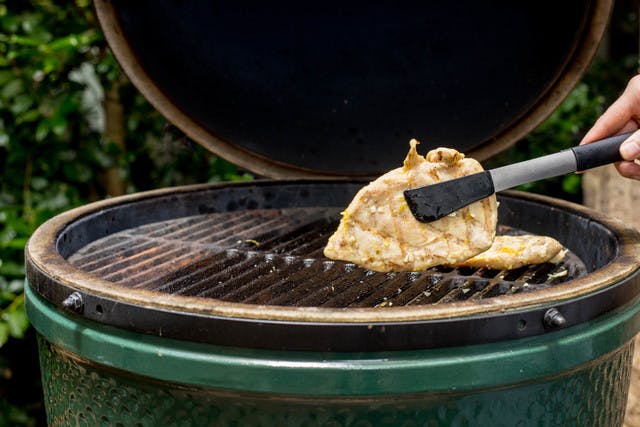 Grill it
Chances are you're making chicken salad with leftover chicken, and in the summer, chances are those leftovers came off the grill. While roasting and poaching making for perfectly tasty poultry, grilling adds a smoky savoriness to your chicken that's distinct yet subtle enough to enhance without overpowering the mixture as a whole. Try it - it's so good that you may be tempted to throw on a little extra next time you're out grilling with friends!
Spice it up
While this could apply to the pantheon of spices you can use to season your salad, using those that have some heat add an extra depth in sensory and flavor to make every bite exciting. Start with a sprinkle of cayenne and then move on to more complex blends like curry powder or cajun seasoning. Experiment with your favorite hot sauce, like sriracha or even some fresh chopped jalapeño. Now that's a chicken salad worth getting fired up about!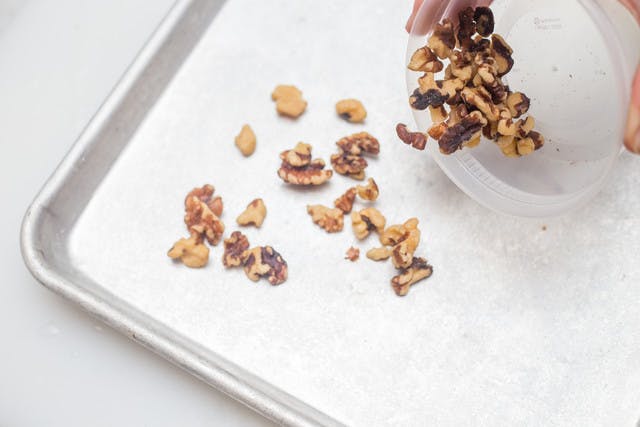 Crunch time
Whether it's walnuts, almonds, pistachios or pecans, folding nuts into the mix adds a satisfying crunch to your creamy chicken salad. For those with nut allergies, sunflower seeds, pepitas and benne seeds will do the trick. Taking a little extra time to toast your nuts or seeds rewards you with their rich, nutty flavors, which, as you can imagine, makes your chicken salad even dreamier.
Sweeten the Deal
Tis' the season for sweet summer berries, and when it comes to the best homemade chicken salad, blueberries, sliced strawberries and blackberries bring a perfect pop of sweetness to the party. Corn and certain types of cherry tomatoes (like Sungolds!) can lend a touch of sweetness as well. As autumn falls upon us, reach for apples, pears, and grapes, or - if you're in the South - muscadines! Pomegranate seeds work double duty to bring sweet and crunch to your chicken salad in the winter, and juicy orange segments are also a fine addition. If you find yourself in a time or place where fresh seasonal fruits just aren't in reach (or you've eaten your whole stock!) dried fruit works wonders; craisins and raisins are classic, but try shaking it up with dried apricot, cherries and figs!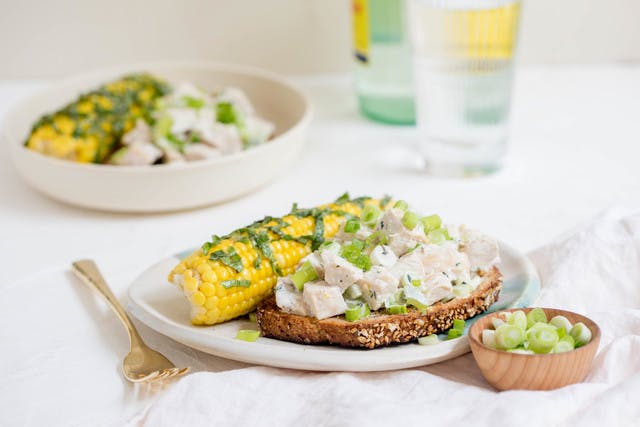 Are you the champion of chicken salad? Try these recipes:
JENNIFER SEGAL'S CREAMY GRILLED CHICKEN SALAD WITH CORN ON THE COB & LIME-BASIL BUTTER
CITRUS-POACHED CHICKEN SALAD WITH GREENS, ASIAGO & ALMONDS
CRISPY PANKO CHICKEN WITH LETTUCE, TOMATOES & HERB SALAD
PULLED CHICKEN SANDWICH WITH WHITE BARBECUE SAUCE & CUCUMBER-TOMATO SALAD