Wine Pairings for the Week of May 2nd, 2016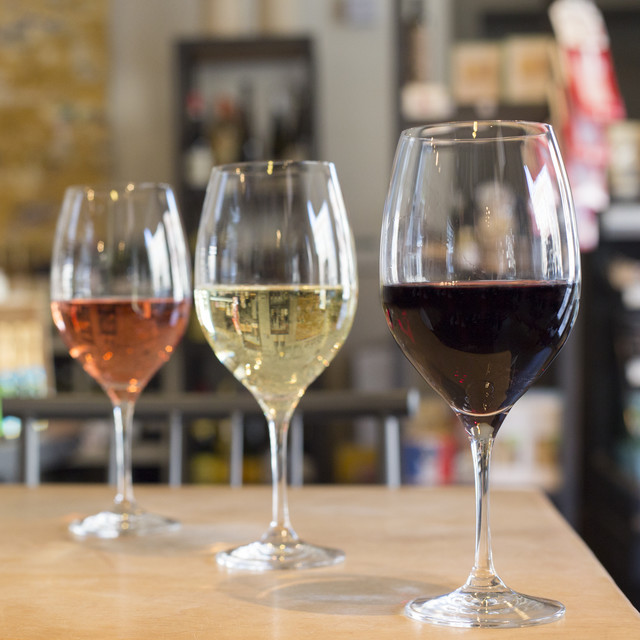 Each week, Wine Specialist Sarah Pierre brings you suggestions to complement your PeachDish meals. Sarah is one of the owners at 3 Parks Wine Shop in Glenwood Park, Atlanta. She paired up with the team of The Shed at Glenwood and The Pig and The Pearl and opened 3 Parks in 2013. Prior to opening the store, she spent most of her career working and managing notable restaurants in Atlanta and New York City. Sarah selects all of the wines that are offered at 3 Parks Wine Shop and also assists in pairing wines for local events and dinners throughout Atlanta.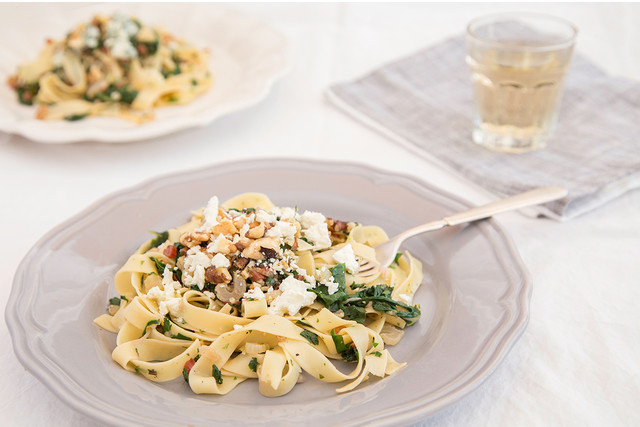 Sauteed Swiss Chard with Tagliatelle Pasta, Feta Cheese & Walnuts
Pouilly-Fumé - 100% Sauvignon Blanc from the Loire Valley. Perfect feta cheese pairing. The wines have a ton of structure, a touch of smokiness, and minerality. These wines are delicious!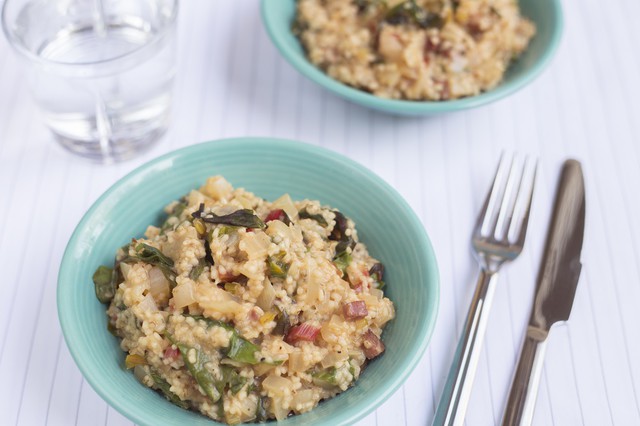 Middlins 'Risotto' with Tasso & Chard
Dolcetto - For this PeachDish, you'll want the fruit forward Dolcetto with little tannin. You'll want to balance the saltiness from the tasso and the earthiness from the swiss chard with a fruity, soft, red wine. Suggestion: Pecchenino San Luigi Dogliani, Piedmont, Italy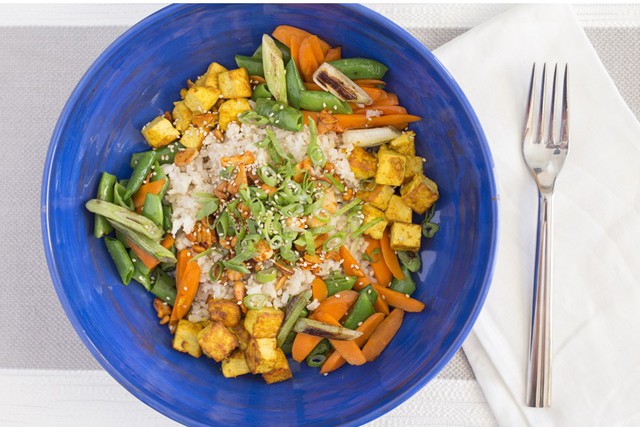 SuperFood Tofu Bowl with Sriracha Nuts & Spring Veggies
Vouvray - Chenin Blanc at its best. It's a great pairing for a spicy, sweet & salty Asian dish. Suggestion: Remy Pannier Vouvray, Loire, France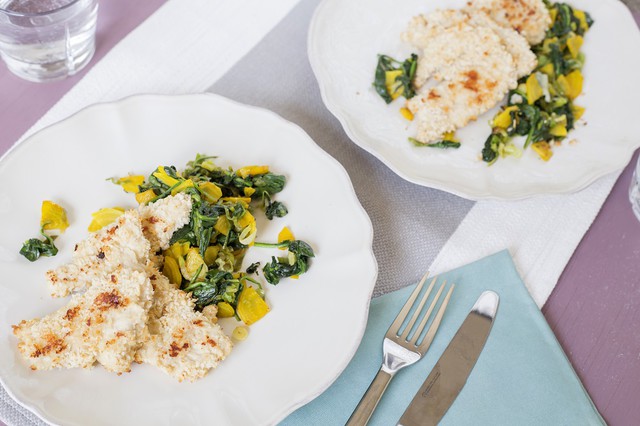 Panko-Parmesan Chicken with Sauteed Spinach & Golden Beets
Sparkling Wine/Cava - A sparkling wine would be perfect for this dish! It will be a great beet pairing (which tends to be a tough pairing) and also palette cleansing when eating the cheesy chicken fingers. Cava is to Spain as Champagne is to France. Suggestion: Naveran Cava, Penedes, Spain
Seasonal Menus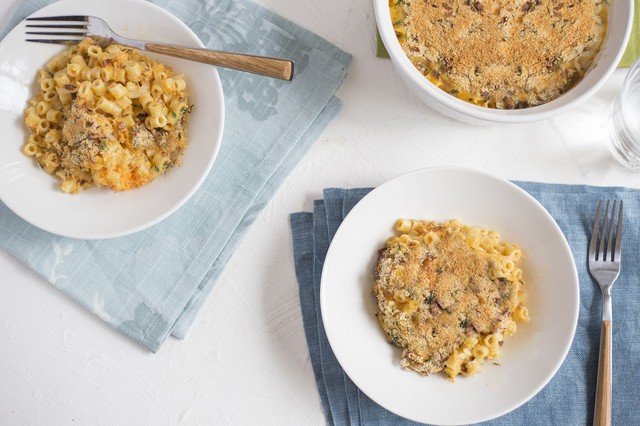 Ditalini & Spring Vegetable Casserole
Your Favorite Wine - I have paired more wines that I can count with Macaroni and Cheese and 98% of them always work with the dish. You can go red or white, just pick a wine that makes you happy, because if you're anything like myself, Mac n Cheese always makes me happy.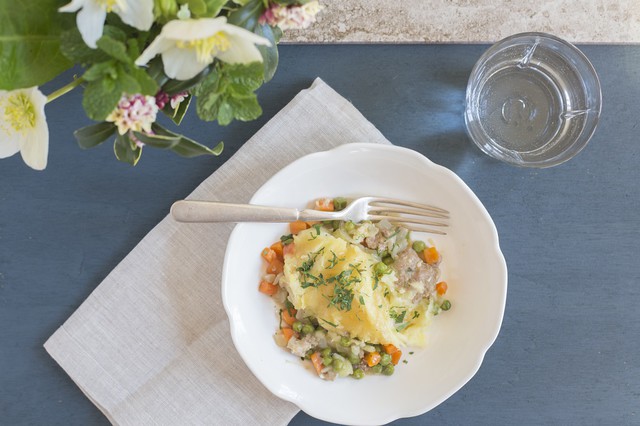 Cottage Pie with Pork, Carrots & English Peas
Barbera - A 'Southern' Cottage Pie paired with a glass of Barbera is the way to go. I would be sure to find a bottle of Barbera d'Alba rather than Barbera d'Asti. You'll find more rich flavor, intensity and body in the d'Alba - perfect for the creamy, butter mashed potatoes. Suggestion: Vietti Barbera d'Alba, Piedmont, Italy
Godello - (go-day-oh) This spanish grape varietal makes a wine that is extremely food-friendly and tends to be a great alternative to Chardonnay. You'll be pleasantly surprised. Suggestion: Palacios Louro Godello, Valdeorras, Spain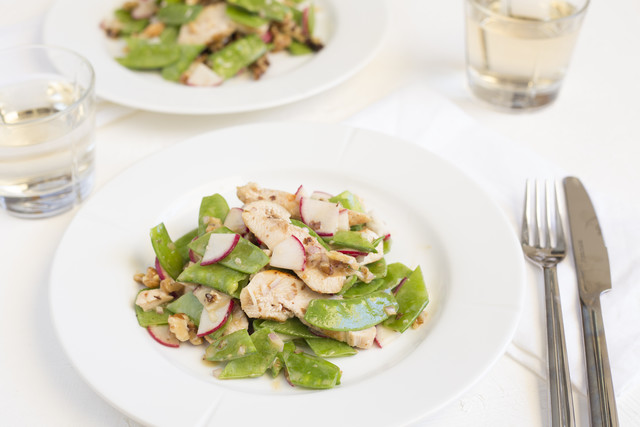 Chicken Breast, Snow Pea & Walnut Salad
Pinot Noir - Light, bright, and always great with a salad. Especially one that is dressed with a mustard vinaigrette. Suggestion: Calera Pinot Noir, Central Coast, California
Côtes du Rhône Blanc - This salad will easily be able to tackle a full, slightly earthy white. If you haven't tried one, get to your local wine shop and share it with your friends. Suggestion: M. Chapoutier Cotes du Rhone Belleruche Blanc, Rhone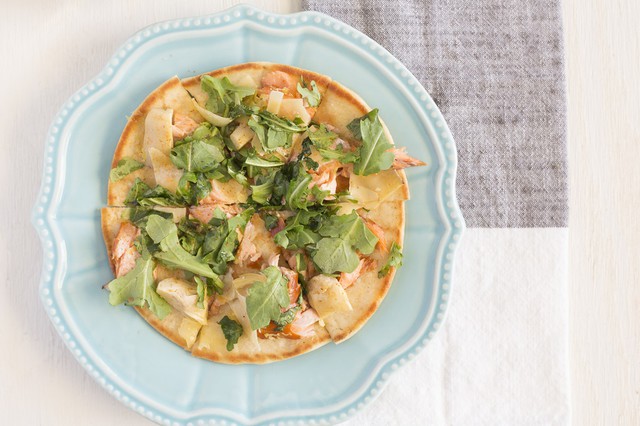 Smoked Salmon Flatbread with Artichoke & Arugula
Artichokes are commonly considered a difficult ingredient to pair with wine. Getting a bit technical here but wanted to explain - Artichokes contain a naturally occurring chemical called Cynarin which makes everything taste sweeter, including wine, but not in a good way. To counter that, you want to find an extremely dry, crisp wine that is higher in acid. Additionally, incorporating a salty component, smoked salmon, to the dish also minimizes the effect of Cynarin.
Vinho Verde - Grab a glass of this crisp, slightly effervescent, zingy white wine from Portugal. This young wine is light, fresh, and easy to drink. It's perfect with fish, and yes, artichokes. Suggestion: Calamares Vinho Verde, Portugal
Picpoul de Pinet- Not only is Picpoul the best pairing for shellfish and oysters, it also pairs with smoked salmon. This white wine from Languedoc region in the south of France is crisp, refreshing, and possesses a touch of salinity that is exactly what those artichokes need. Suggestion: Le Jade Picpoul de Pinet, Languedoc, France