President's Letter for the Week of April 4th, 2016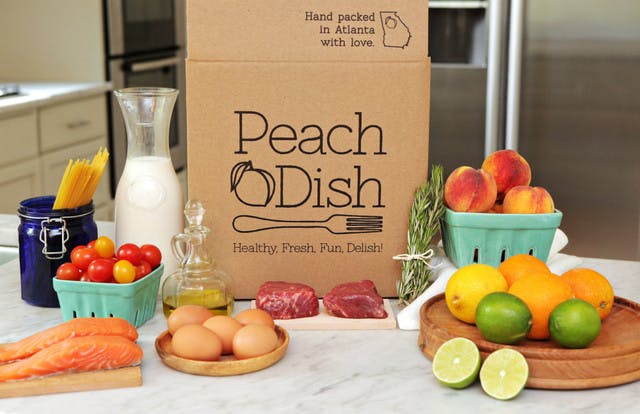 Each week you will find a letter from our President, Judith Winfrey, in your meal kit and also posted here on our blog. Judith details the latest news and excitement with PeachDish as well as the farmers whose products are featured in our meals for the week. Thank you for helping us to support the fine foks behind the fresh, delicious ingredients in your PeachDish!
Greetings Friends,
We have lots of fun things planned for spring! You'll notice that our seasonal menu items are starting to change. This was the last week for the Beef Hot Pot and next week (April 11) is the last week for Spice Puttanesca Orecchiette. Virginia Willis's Chicken with Parmesan Herb Grits is soon to follow. If you haven't tried this phenomenal dish, order it while you still can. Replacing these seasonal menu items will be a line-up of new, delicious seasonal dishes. Since we have all of this change going on, it is a good time to review our menu icons, as well as tell you about a new one soon to debut. Currently on our site you will encounter the following:
Vegetarian
Seasonal Menu Item
No Added Gluten
SuperFood Series
In the next month, you will also see one more to denote our Ribbon Series dishes. The Ribbon Series dish features an extra special ingredient that comes at a higher price point, but still at a great value for the uniqueness or rarity of what we're offering. The first Ribbon Series Dish will feature a wild caught Alaskan Sockeye Salmon. We are delighted to be able to offer this incredible fish to our customers and know that the salmon lovers among you will be completely WOWED by the quality. Look for this dish to deliver the first week of May and keep your eyes peeled for the new icon to signify all of our Ribbon Series dishes.
Spring also brings more farmers and farm fresh produce. Look for new additions to the list every week. This week we're proud to feature good food from the following:
Thank you again for having dinner with PeachDish.
Judith Winfrey President, PeachDish