How to Prepare the Perfect Picnic
The first day of Spring has come and gone. This means it's time to enjoy sun-filled afternoons gathered around a gingham blanket sipping drinks from a cooler. Yes, dear reader, it is officially picnic season.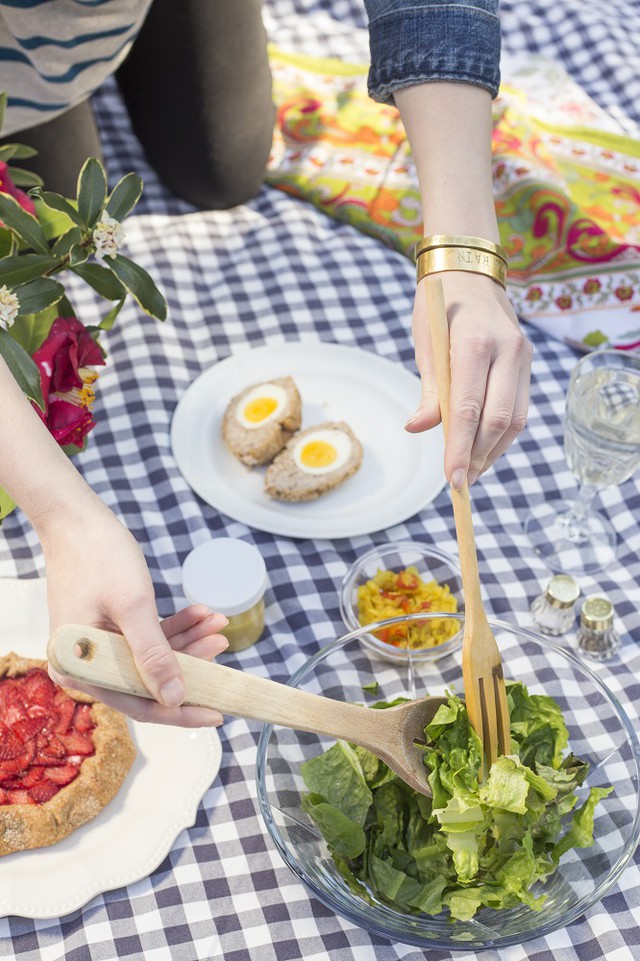 The Spring months beckon for lunches gathered around the picnic blanket. And it's up to you, as the savvy picnic host/hostess, to determine what your guests will enjoy. Selecting the menu for a picnic must be done carefully. Nothing can ruin a well planned picnic like poor menu choices (other than a high pollen count, of course!). Here are some tips to consider when choosing your picnic fare: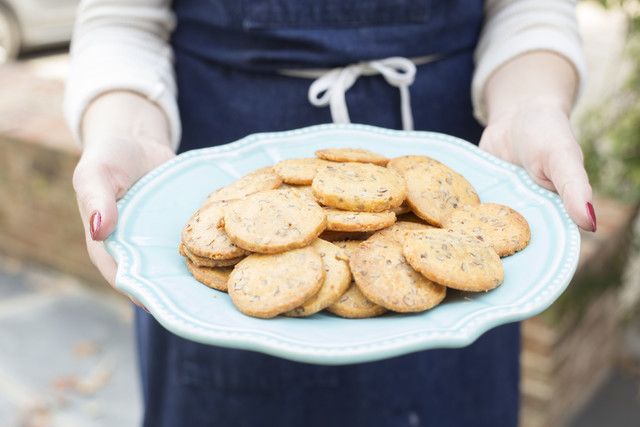 1. Hand-held foods are easy companions.
If you're trekking to the park with a picnic basket in tow, you'll want to consider the amount of plates, cups, and cutlery you'll need to bring. Packing hand-held foods will reduce the amount of extra products you'll need, and reduce waste. Prepare a simple charcuterie and cheese board, by slicing regional cheeses and meats (keeping them chilled of course!) and pairing them with yummy hors d'oeuvres like Mamie's Famous Cheese Wafers.
2. Be prepared for spontaneity.
As paradoxical as this statement reads, having ready-made dishes in the refrigerator will allow you to quickly bundle your picnic basket when the urge for spontaneity calls. If you are thinking that the clouds may part to allow for a picnic tomorrow, then have a picnic-ready dish like Scotch Eggs or freshly sliced fruits waiting in the refrigerator.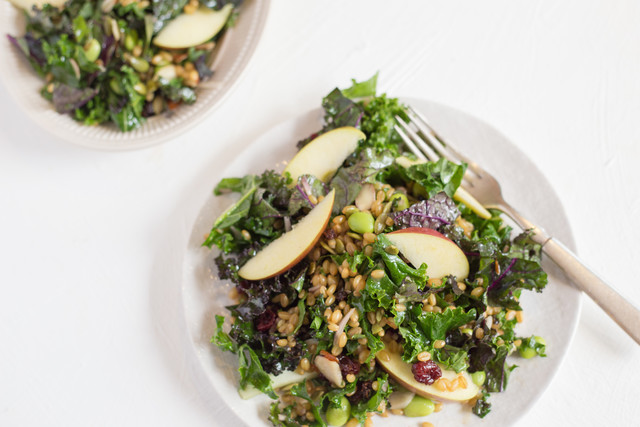 3. Pack a light (and nutrient-rich!) lunch.
As spring progresses, the heat rises. Combine the rising temperatures with the added hydration you'll need after a walk to the park, and all the more reason to pack a light, nutrient dense lunch. To give your body what it needs to stay fueled through your picnic, incorporate a fresh, seasonal salad like this SuperFood Salad into your picnic fare.
4. Incorporate a grill (when you can).
It's not always easy to ensure meals prepared at home are just as delectable when you pull them from your picnic basket - especially when they should be prepared warm. If your picnic destination has a grill, then pack a small bag of charcoal and matches and grill your food on the spot. Sausages, kebabs, and our Sweet & Tangy Pork Burger are all great grill companions for a picnic.
5. Don't forget the sweets!
Just because you're enjoying a roving lunch doesn't mean you should neglect your and your guests' sweet tooth. This could also provide the added sugar rush you'll need to have a few more swings on the park bench and make your journey home. Consider desserts that are easy to share such as a Truffle Assortment or Nola Girl Brownies.