SuperFood Spotlight: Rice and Beans
It's time to take a closer look at the powerful, nutrient rich combination of rice and beans. This happy marriage has made an appearance in most major cultures around the world, mainly because of the long-lasting health benefits of these two ingredients when combined.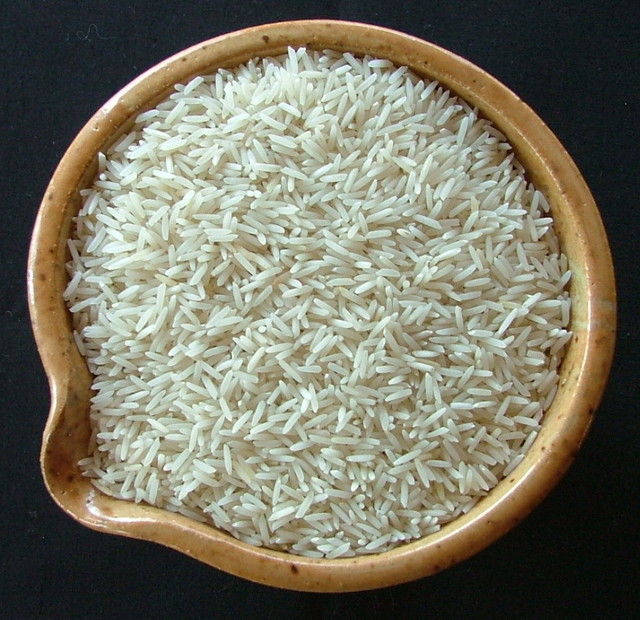 Individually, rice and beans are nutritional staples to any diet. But together, they are a superfood. Here's why: the body needs amino acids to create proteins. Proteins help the body produce everything from new muscle tissue to hormones. Simply put: proteins are essential in how our bodies operate.
Animal-based foods are packed with essential amino acids, much more so than vegetables. However, when vegetables with complementary amino acids are paired together - voila! You have a protein-building powerhouse. Rice and beans contain these complementary amino acids which is why they are a such a powerful, vegetarian combo.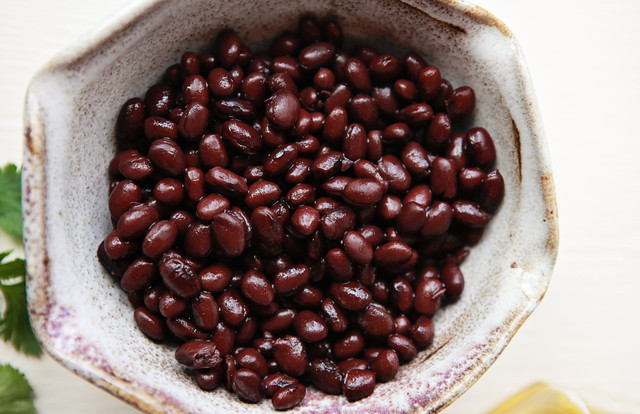 Hence the appearance of rice and beans in many ethnic cuisines. There are more varieties of this staple dish than there are ways to cook eggs (I'm sure of it!). Popular varieties include: Cajun red beans and rice; Mexican tomato rice and beans; Indian curried chickpea dal; and Southern black-eyed peas and rice, more commonly called hoppin' john.
When exploring varieties of rice and beans dishes remember that the 'bean' category isn't just limited to traditional red or black beans. Beans are members of the legume family, which also includes peas and lentils. Legumes in general are full of healthy amino acids.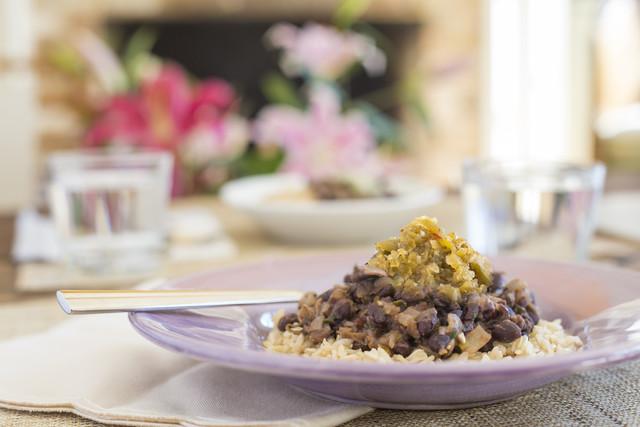 On the menu at Peach Dish we've giving traditional Cuban black beans and rice a vegetarian spin with our Black Beans & Rice with Pickle Relish. Using whole grain rice instead of white rice means more amino acids, giving this superfood dish an extra protein punch.