Tips & Techniques: Cottage Pie
Cottage pie, also known as Shepherd's pie, is a meat-filled pie made with beef or lamb and a mashed potato crust. In 1791, the term cottage pie was used in Ireland and the United Kingdom when the potato was introduced as an affordable crop for the poor, thus, capturing the meal's modest ingredients. The term shepherd's pie didn't come around until nearly 100 years later, in 1877.
Today, cottage pie continues to be an adaptable dish that can be tailored to a variety of cultures' taste preferences. In our new Early Spring Seasonal Menu, Chef Seth Freedman gives a classic Irish cottage pie some Southern twang with his dish of Cottage Pie with Pork, Carrots & Field Peas (available every week through mid-May). While traditional cottage pie uses mainly lamb or beef, our flavorful and healthful pork comes from Frolona Farm in west central Georgia, which attentively raises pastured, heritage breeds. The ways in which these animals are fed and raised produces healthier and tastier meat that we're proud to share with you. Complementing this meat are delicious potatoes, carrots and field peas, making it a nourishing meal for all.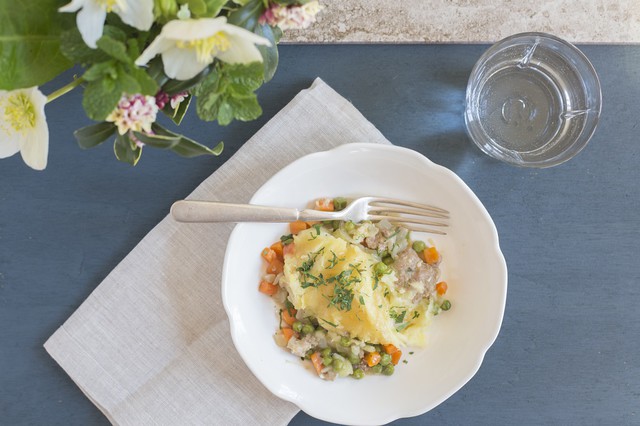 Happy cooking!