Wine Pairings for the Week of March 21st, 2016
Each week, Wine Specialist Sarah Pierre brings you suggestions to complement your PeachDish meals. Sarah is one of the owners at 3 Parks Wine Shop in Glenwood Park, Atlanta. She paired up with the team of The Shed at Glenwood and The Pig and The Pearl and opened 3 Parks in 2013. Prior to opening the store, she spent most of her career working and managing notable restaurants in Atlanta and New York City. Sarah selects all of the wines that are offered at 3 Parks Wine Shop and also assists in pairing wines for local events and dinners throughout Atlanta.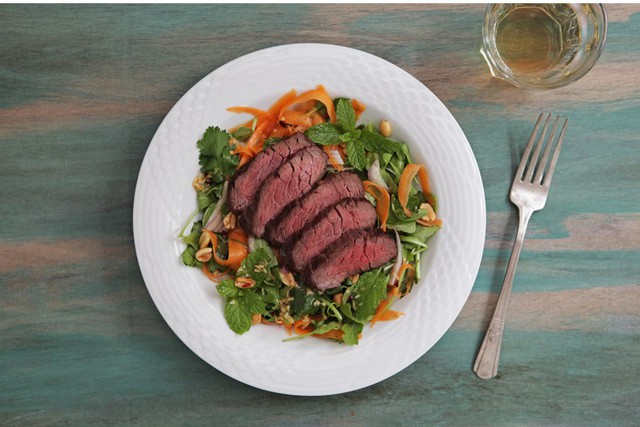 Thai-Style Beef Salad
Riesling - It's hard to imagine a white wine with a beef salad, but you've got to keep in mind the bed of herbs and greens the steak rests on, as well as the heat from the dressing. An off dry riesling will be perfect with this refreshing traditional Thai salad. Suggestion: Dandelion Vineyards Riesling, Eden Valley, Australia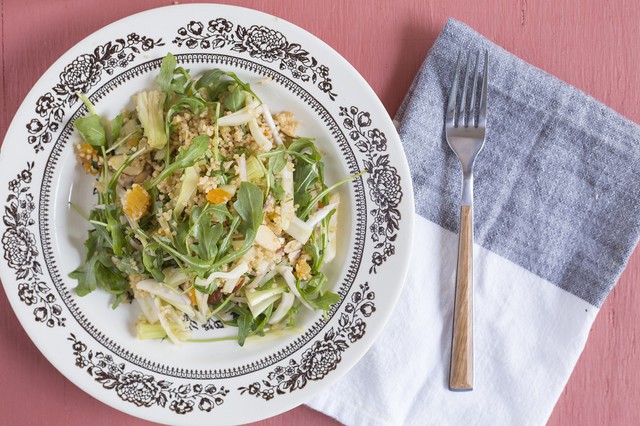 Bulgur Wheat Salad with Arugula & Apricots
Viognier - Grab a glass of Viognier for this PeachDish meal! Viognier is a floral, fruity white wine that will really hold up to this herbaceous and sweet salad. This weighty white wine has notes of peach, apricot, and honeysuckle, and sometimes a touch of baking spice. It's a rockstar next to spicy dishes, and also shines when presented with lighter, fresh dishes with a pop of fruit. Suggestion: Chateau Trignon Viognier, Cotes du Rhone, France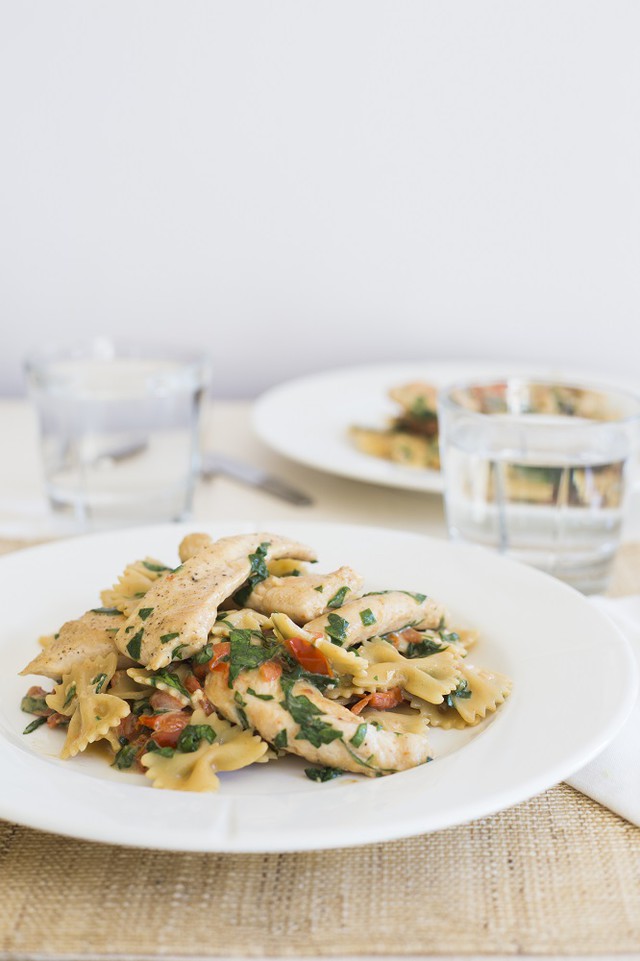 Creamy Farfalle Pasta with Chicken, Spinach & Red Peppers
Primitivo - This food friendly red wine from Italy will be perfect with creamy and tangy pasta. With only a few ingredients, this PeachDish meal is so simple, yet so flavorful! It will really sing alongside a glass of Primitivo. Suggestion: Matane Primitivo, Puglia, Italy
Roasted Carrots & Broccolini with Brown Rice
Pinot Noir - A Russian River Pinot Noir should be paired with this PeachDish. This sweet and spicy dish and a lighter style, fruity red will be perfect together. Suggestion: Joseph Jewell Pinot Noir, Russian River Valley, California
Seasonal Menus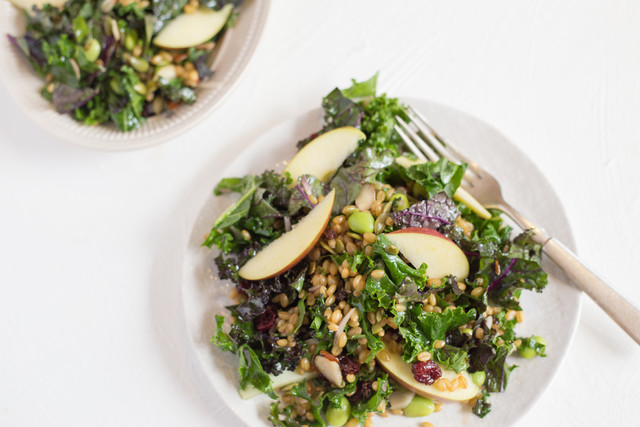 SuperFood Salad
Beaujolais - A red wine that screams superfood. It is a light, fresh red wine, 100% Gamay, with bright fruit - cherry, pomegranate, red berry, and juicy acidity. A glass of Beaujolais will only mirror the salad, not overpower it. Suggestion: Chateau Pizay, Morgon, France
Rosé - It is never too cold outside to enjoy a glass of Rosé. I promise! Especially when it is the perfect pairing for a SuperFood Salad. Suggestion: Elk Cove Pinot Noir, Willamette Valley, Oregon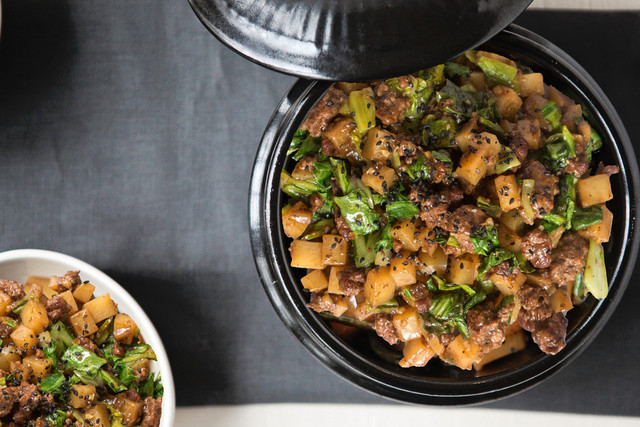 Beef Hot Pot with Asian Greens, Ginger and Potatoes
Côtes du Rhône - A grenache based Côtes du Rhône will be medium bodied, have moderate alcohol, and will be a perfect fruit forward wine partner with this Korean inspired dish. Suggestion: Domaine Mas de Jallon Côtes du Rhône
Viognier - A Viognier from California would be a great match for the ginger and onion based soy sauce glaze. Try Idle Cellars Viognier Sonoma County, California.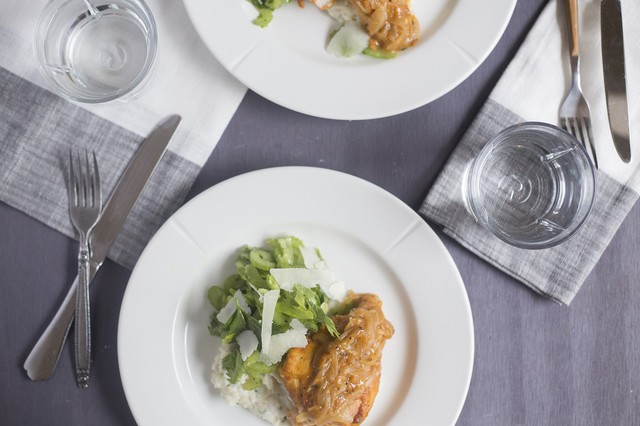 Virginia Willis' Smothered & Covered Chicken with Herb Grits and Celery Salad
Chardonnay - Not only is Chardonnay a classic go-to for chicken dishes, it's also a perfect pairing for rich and creamy chicken dishes. Well oaked or fuller, round Chardonnays are best paired with cream sauce or gravy. Suggestion: Cyprus Chardonnay, Russian River Valley, CA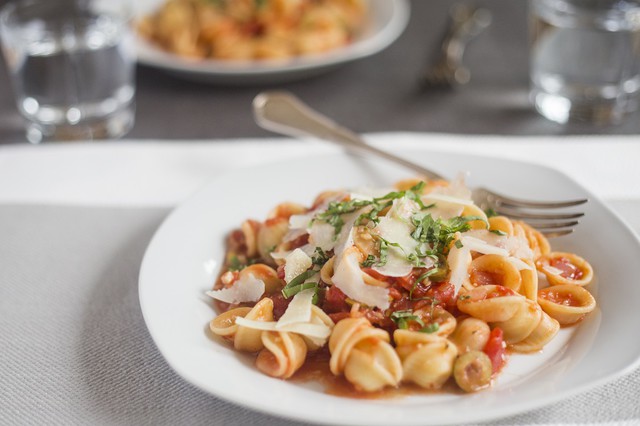 Spicy Puttanesca, Orecchiette, with Olives & Pecorino
Nero d'Avola - Indulge in a glass of red wine from southern Italy with this Orecchiette Puttanesca. Sicilian wines are nothing to be overlooked. The wines have more exposure and presence in the US than they have ever had, and we're fortunate to have some talented Sicilian producers being imported into the States. Suggestion: COS Nero d'Avola, Sicily, Italy