Ingredient Spotlight: Sugar Snap Peas
If you have ever lived in the Southeastern United States, you have likely consumed your fair share of this common vegetable whether as a side dish or buried in a casserole.
Sugar snap peas are one of over a thousand varieties of peas providing a crisp, sweet flavor. Like most peas, they grow in a row of four or five in a long, bright green pod with thick walls. The entirety of the pod, both the shell and peas, are edible. Not to be confused with snow peas or garden peas, sugar snap peas are actually a cross between the two varieties combining the sweetness and crunchiness of both.
Try our newest SuperFood dish, Sugar Snap Pea & Barley Salad - available to ship the week of April 11th!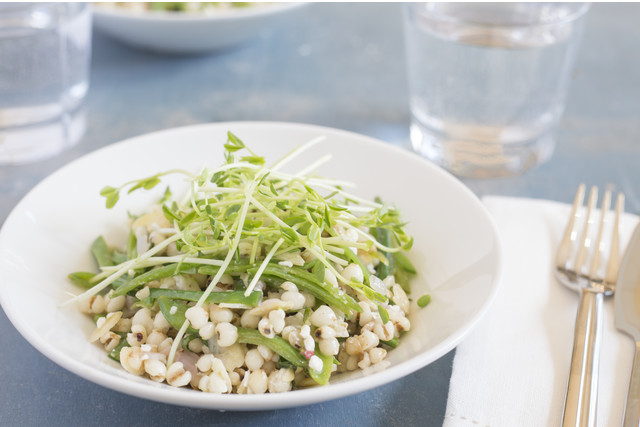 Sugar snap peas are a versatile pea and can be enjoyed either raw or cooked. When cooking them whole, note that there may be tough "strings" at the seams of the pods that need to be removed before being eaten. Stringless varieties are also now available.
Because this vegetable has shown up in the history of many major cultures, snap peas are a staple in a variety of ethnic and regional dishes. From serving them whole with charcuterie and cheeses to sauteeing them in stir fries with rice and curry, sugar snap peas add a bright, crunchy flavor to many dishes. Use snap peas to add a crisp, juicy complement to a summer salad. You could even braise them whole alongside duck or roast beef.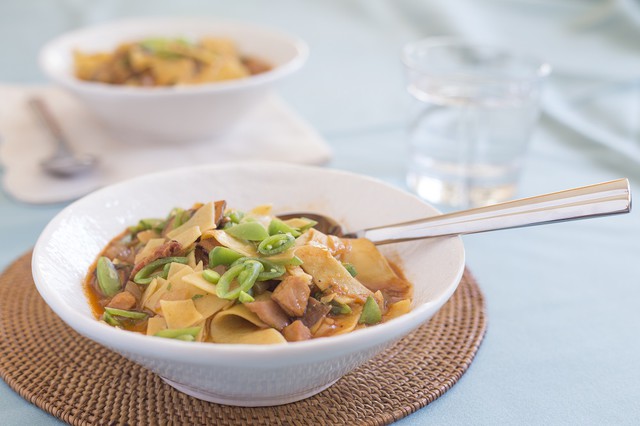 At PeachDish, we selected sliced sugar snap peas to add balance to the rich pork and earthy mushrooms in our Pork & Mushroom Soup with Egg Noodles and Sugar Snap Peas dish. This dish is inspired by a hearty, Eastern European stew that only demonstrates further the versatility of the humble sugar snap pea.