Ingredient Spotlight: Chèvre 
Chèvre is the French word for goat, but it is also the term for cheeses made from goat's milk. Like most cheeses, chèvre originated in France, and the country remains the primary producer of goat cheeses for the world. Chèvre comes in various forms, can be made from pasteurized or unpasteurized goat's milk, and has a variety of textures ranging from soft to firm, making it adaptable to an array of savory and dessert dishes.
Goat cheese is a popular choice for people that are lactose intolerant or unable to intake cow milk for a variety of reasons. Chèvre is also a healthier option than most other cheeses—and excellent for dieters—given that goat cheeses are lower in fat and calories, have a higher content of calcium, potassium and Vitamin A, and are a high-quality source of protein. Some additional health benefits of chèvre include its probiotic properties, which provide healthy bacteria to the body that promote gastrointestinal health and boost the immune system.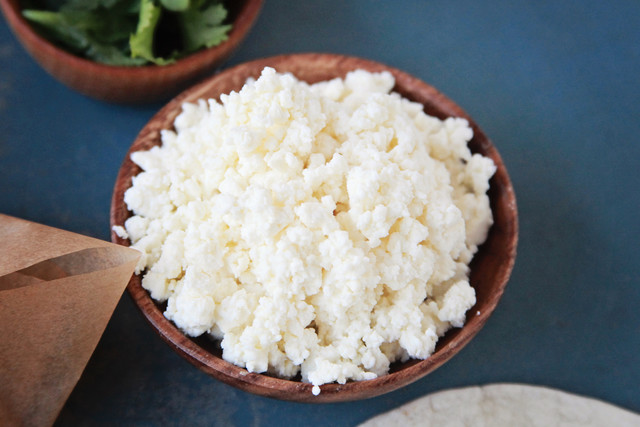 Check out some of our favorite (vegetarian!) recipes with chevre! We source from Belle Chevre- a fine local producer of goat cheeses in Elkmont, Alabama.
• Fried Green Tomatoes with Roasted Pepper Salad & Chevre • Sungold Tomato & Chevre Pita Pizza with Zucchini Salad • Fig, Blue Cheese & Chevre Pizza with Curly Endive Salad • Quinoa, Red Potato, Swiss Chard and Pepper Chowder with Chevre and Scallions
Enjoy!