Tips & Techniques: Risotto
Risotto has a reputation for being a complicated dish reserved for those blessed with a talent in the kitchen. That reputation, however, is…well…exaggerated to say the least. Risotto is really a simple dish that can be adorned with vegetables and fresh herbs or paired with a protein of your choice such as seafood, chicken or sausage.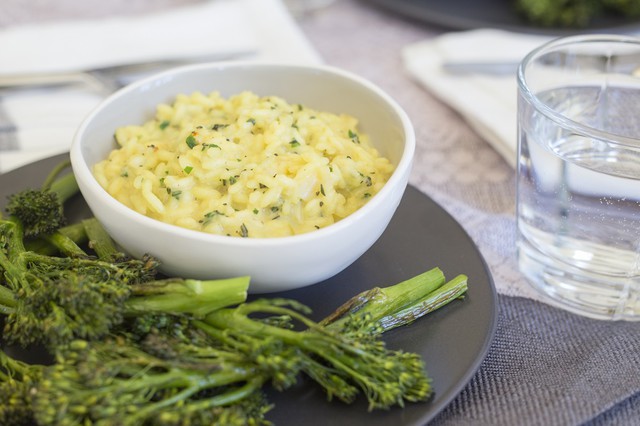 To disprove this reputation, let's first examine risotto's history. Risotto has its roots in the humble Italian cucina, where it has been prepared arguably as regularly as the Italian pasta. It was in Milan where the dish gained much popularity given the significant Spanish population and their preference for rice dishes. In Milan risotto was traditionally cooked with saffron and white wine, giving us a traditional Milanese dish.
Now for the technique. Risotto is created using a hearty rice such as Arborio or even rice middlins. This rice has its roots in Italy, and is known for its hearty texture. You'll need a good quality broth such as an unsalted chicken or vegetable stock as this will provide the primary flavor of this dish. Take your time and slowly combine the rice and the broth, and now you have the foundation of an excellent risotto. Not so difficult…right?
Because of its creamy, hearty texture, risotto can be a wonderful vehicle for many combinations of sauces, vegetables and meats. This dish can literally be prepared in hundreds of hundreds of variations. Risotto is commonly combined with fresh parsley, lemon and grilled shrimp for a nice summer meal, or prepared with a tomato broth, oregano, and Italian sausage to produce a hearty winter dinner.
Risotto can also stand alone by simply adding fresh, grated parmesan and ground black pepper. This version is a nice complement to any main course.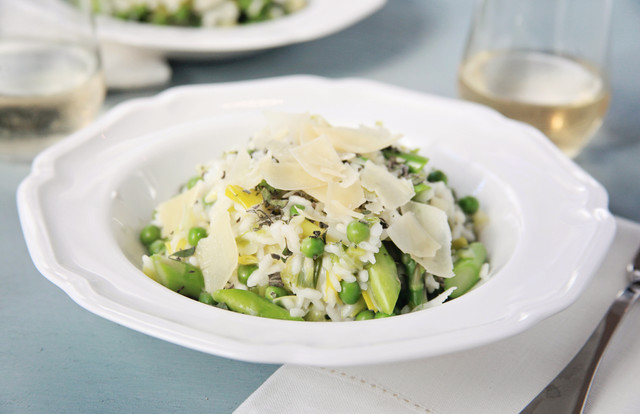 This week, we've chosen to create a lighter spin on a traditional Milanese risotto with our Saffron-Herb Risotto with Roasted Broccolini. This delicious combination of fresh parsley, thyme and saffron really demonstrates the simple, yet satisfying experience of both cooking and eating this dish.
If you haven't tried risotto yet, kick off this spring with a little exploration in the kitchen. Happy cooking adventures!