President's Letter for the Week of March 7th, 2016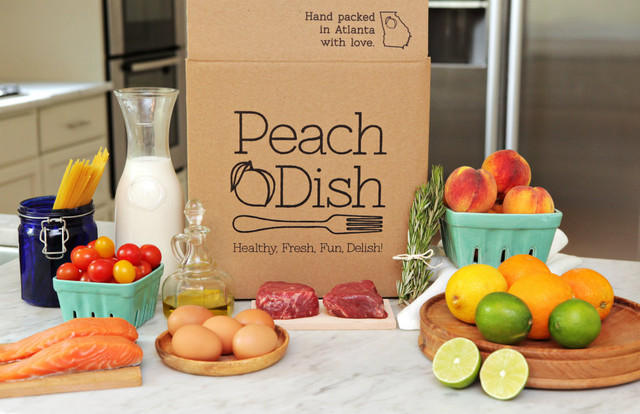 Each week you will find a letter from our President, Judith Winfrey, in your meal kit and also posted here on our blog. Judith details the latest news and excitement with PeachDish as well as the farmers whose products are featured in our meals for the week. Thank you for helping us to support the fine foks behind the fresh, delicious ingredients in your PeachDish!
Greetings Friends,
This past weekend some of the PeachDish team participated in a seminar on Mindful Eating. There was so much inspiring content that I want to share with our PeachDish community. I will start with this quote. "Eating is not merely a material pleasure. Eating well gives a spectacular joy to life and contributes immensely to goodwill and happy companionship. It is of great importance to the morale." -Elsa Schiaparelli
We are proud to help you eat good food this week and to feature these farmers and food artisans in your meal­-kits:
❖ Anson Mills, Columbia, SC
❖ Beautiful Briny Sea​, Atlanta, GA
❖ Beech Creek Farms, Tallapoosa, GA
❖ Burge Organic Farm, Mansfield, GA
❖ Chinese Southern Belle, Atlanta, GA
❖ Crystal Organic Farm, Newborn, GA
❖ Cacao Atlanta, Atlanta, GA
❖ DaySpring Farms, Danielsville, GA
❖ GrowFood Carolina, Charleston, SC
❖ Heywood's Provisions, Marietta, GA
❖ Riverview Farms, Ranger GA
❖ Springer Mountain Farms​, Mt. Airy, GA
❖ Southern Foothills Farm, Oneonta, AL
❖ Southern Swiss​ Dairy, Waynesboro, GA
❖ White Oak Pastures, Bluffton, GA
❖ Witt Road Organics, Clewiston, FL
Our mission is to deliver enriching and enlivening food experiences to your door. I'd love to know how you think we're doing. If you have questions or comments, please reach out to me directly by writing to judith@peachdish.com.
Thank you again for having dinner with PeachDish.
Judith Winfrey
President, PeachDish