Ingredient Spotlight: Kumquats
What are kumquats? A delicious citrus fruit that closely resembles an orange, kumquats are about the size of a large olive. Eaten worldwide, this fruit originates in South Asia and the Asia-Pacific region, and is currently cultivated in China, Nepal, the Middle East, Europe and the warmer parts of the U.S. like Florida and Hawaii. Kumquats have a very short growing season, so catch them while you can!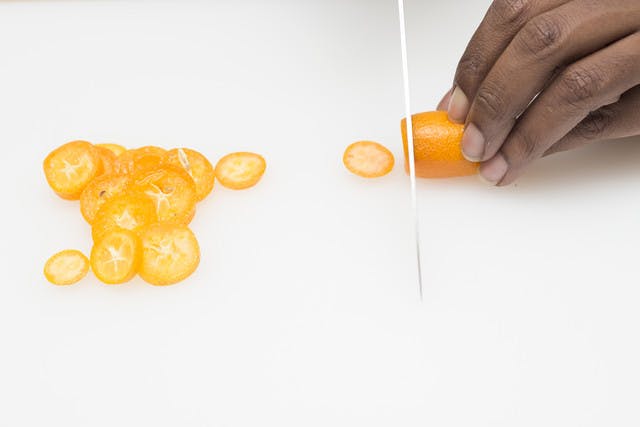 In fact, the annual Kumquat Festival held in Dade City, Florida attracts 40,000 people every year with its exploration of the vast uses of kumquats in recipes ranging from cookies, smoothies, ice cream, juices, liqueurs, marmalades and kumquat salsas. Our own take on the kumquat can be found in our online store with our Kumquat Tartlet dessert-kit. Here, the kumquat incites various senses with its tangy taste, warm hue, and tart aroma.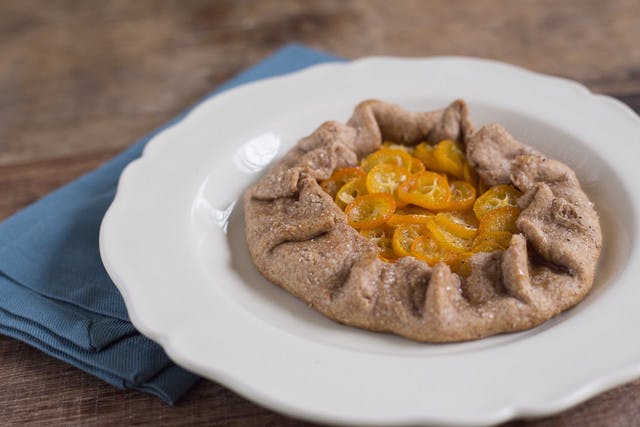 Unlike most other citrus fruit, the kumquat peel is edible and contains the bulk of its health benefits. Limonene, alpha-pinene, a-bergamotene and caryophylleneare are just a few of the essential oils kumquats contain, alongside fiber, potassium, calcium, and Vitamins A and C. These powerful antioxidants and vitamins contribute to healthier skin, hair and bones but can also improve digestive health, prevent diabetes and boost your immune system, energy and weight loss.
Also check out our Kale Salad with Pecans and Kumquats, Pecan Crusted Mahi Mahi, Potato and Turnip Mash with Horseradish!