President's Letter for the Week of February 15th, 2016
Each week you will find a letter from our President, Judith Winfrey, in your meal kit and also posted here on our blog. Judith details the latest news and excitement with PeachDish as well as the farmers whose products are featured in our meals for the week. Thank you for helping us to support the fine foks behind the fresh, delicious ingredients in your PeachDish!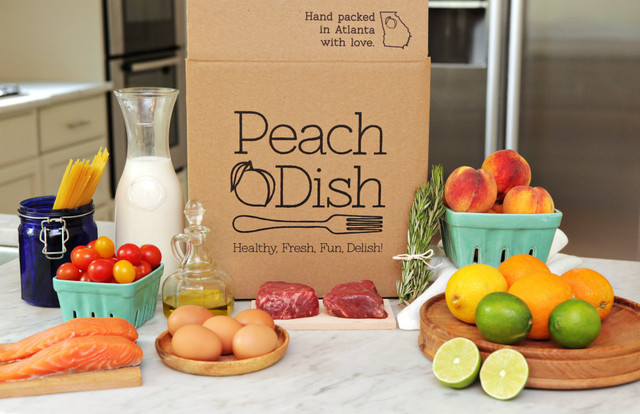 Greetings Friends,
Below, you'll find the list of farmers and food artisans you helped support with your purchase. If you're interested in learning more about these local businesses, you can visit our suppliers page. While you're on the site, don't forget to check the blog for nutritional information on specific ingredients, tips and techniques from Chef Seth, as well as beer and wine pairings. Every week our friends at Beer Girl and 3 Parks Wine give their recommendations for what to sip with your dishes.
Anson Mills, Columbia, SC
AtlantaFresh, Atlanta, GA
Baker Farms, Norman Park, GA
Beautiful Briny Sea, Atlanta, GA
Beech Creek Farms, Tallapoosa, GA
Burge Organics, Mansfield, GA
Chinese Southern Belle, Atlanta, GA
Crager Hager Farm, Bremen, GA
Crystal Organic Farm, Newborn, GA
DaySpring Farms, Danielsville, GA
GrowFood Carolina, Charleston, SC
Heywood's Provisions, Marietta, GA
Kent's Country Cookies, Fayetteville, GA
La Banderita, Norcross, GA
Mayflor Farms, Riverdale, GA
Springer Mountain, Mt. Airy, GA
Southern Swiss Dairy, Waynesboro, GA
White Oak Pastures, Bluffton, GA
WP Rawl Organics, Pelion, SC
If you have questions or comments, please reach out to me directly by writing to judith@peachdish.com.
Thank you again for having dinner with PeachDish.
Judith Winfrey President, PeachDish