What is Sumac?!
This spice is uniquely tart and lemony (and no, it's not the same plant that gave you a rash after playing in the backyard!)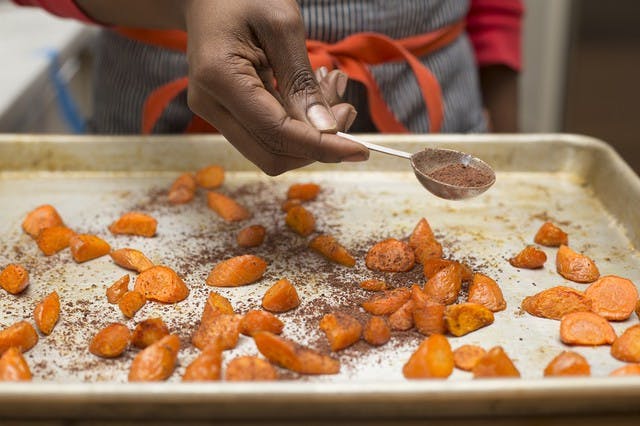 Sumac is a shrub whose crimson berry-like fruit is dried and ground into a spice used often in Middle Eastern cuisine. This spice gives a tangy lemony taste to salads, dressings, marinades or meat, and was often used to add tartness to dishes before lemons were introduced to the area. In North America, it's sometimes used to make a sweet-tart beverage, called sumac-ade. In addition to food, sumac was used as medicine for several ailments, and its rich, purple-red color used for dye. A different sumac species—poison sumac—is known to cause rashes, much like poison ivy, but sumac spice is not made from this shrub. In fact, the sumac spice used in cuisine has been found to have powerful antioxidants, among other health benefits.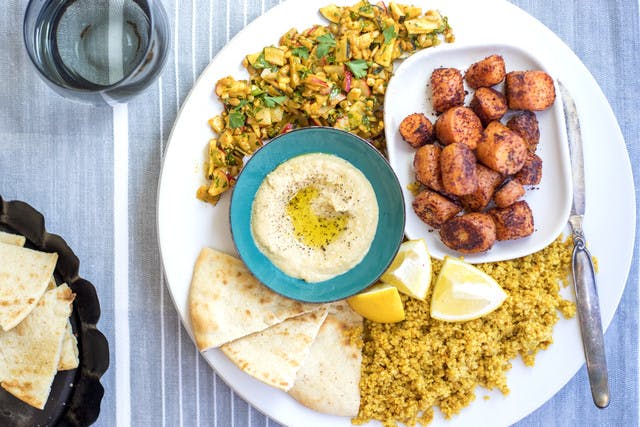 Ready to try sumac on for size? Try these recipes!
Vegan Mezze with Radish & Sunflower Seed Salad, Hummus & Sumac Carrots
Sumac Carrots with Lentils & Mushrooms
Spiced Eggplant Steaks with Lemon-Garlic Couscous
Roasted Portabella Mushroom topped with Okra & Chickpea Salad