Ingredient Spotlight: Sumac
Sumac is a shrub whose crimson berry-like fruit is dried and ground into a spice used often in Middle Eastern cuisine. This spice gives a tangy lemony taste to salads, dressings, marinades or meat, and was often used to add tartness to dishes before lemons were introduced to the area. A different sumac species—poison sumac—is known to cause rashes, much like poison ivy, but sumac spice is not made from this shrub. In fact, the sumac spice used in cuisine has been found to have powerful antioxidants, among other health benefits.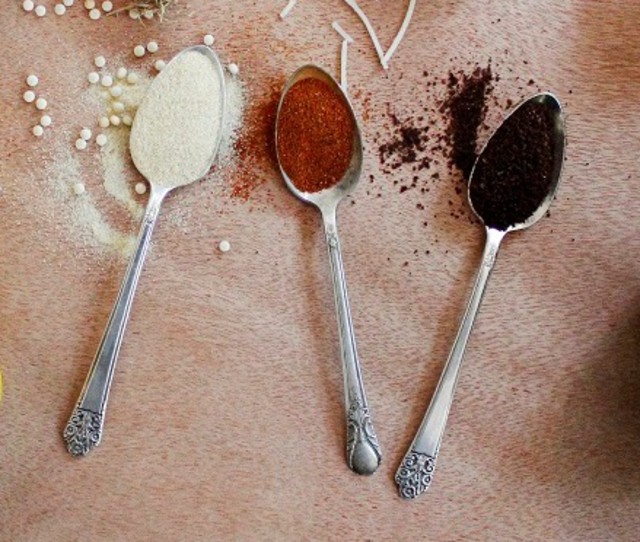 This week, Chef Seth Freedman amps up the superfoods in his Sumac-Roasted Carrots with Lentils & Mushrooms. This vegan, no added gluten meal is savory and robust (and super healthy).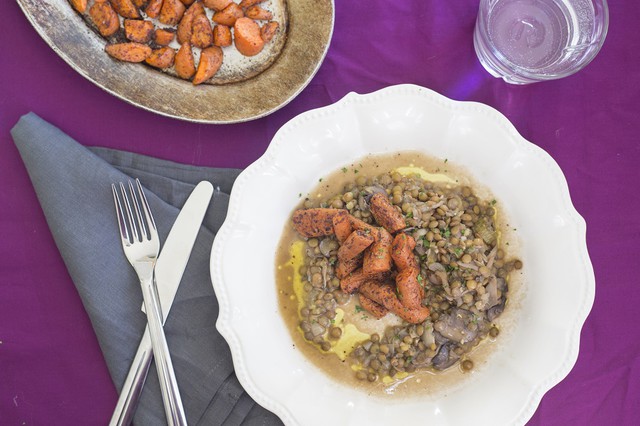 As you can see, sumac adds a splash of color and tartness to many foods and though it's not commonly used in American cuisine, it has a lot of potential in a wide-variety of dishes.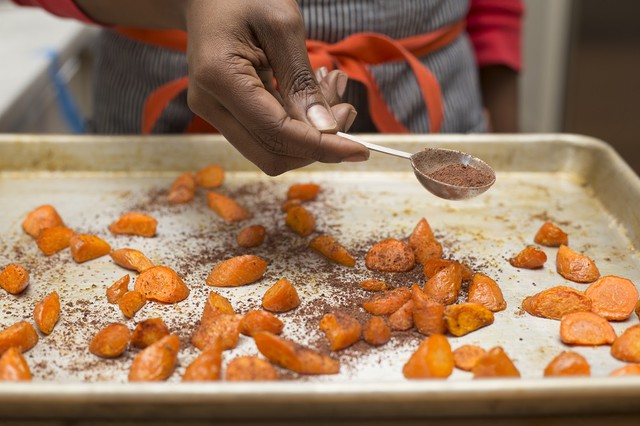 Also try Spiced Eggplant Steaks with Lemon-Garlic Couscous for another delish dish incorporating this spice.