Meet the Chef: Pableaux Johnson
We were fortunate to have New Orleans-based photographer and writer, Pableaux Johnson, visit our test kitchen. Pableaux not only writes about and documents food- he also cooks! Currently on his traveling Red Beans Road Show tour, Pableaux captures the essence of New Orleans food and culture. Below, you'll hear our in-person interview with him.
PeachDish and Pableaux have partnered to bring you a Louisiana classic to your own kitchen; Pableaux Johnson's Red Beans & Rice, featured as a meal kit available year-round!
Why did you select this particular recipe as your PeachDish?
What are your first memories of cooking? Is there a special person in your life who fostered your love for cooking?
What's the most challenging part of your job?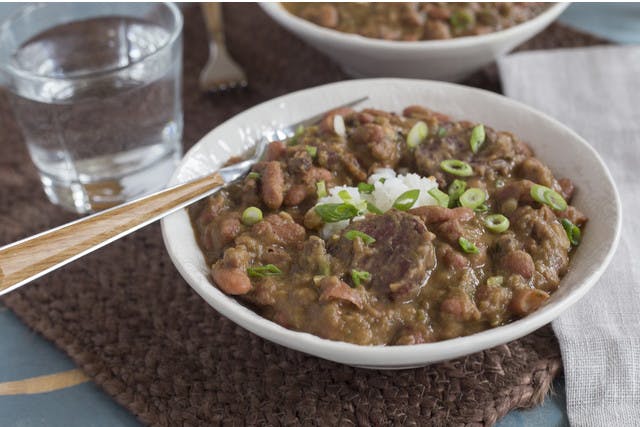 How would you describe your style of cooking?
Where do you draw inspiration for your recipes?
What's the best thing you've ever eaten?
What's your 'guilty pleasure' food?
Who is your favorite Southern cook?
What organizations do you love and support?
Catch more on Pableaux via Twitter, Facebook, and his website: pableaux.com Pableaux Johnson's Red Beans & Rice is available year-round as a meal kit! Make it part of your weekly menu or save it for a special occasion to feed a crowd (psst- Mardi Gras ends after Fat Tuesday next week!)