Our NEW Seasonal Menus
We like to eat with the seasons here at PeachDish, and that means keeping our recipes in line with seasonal harvests.
You'll notice that we have 4 rotating menus and 4 menus that stay the same each week. Those 4 menus that stay the same are what we call our "Seasonal Menu Selection," and they are chosen based off their ingredients. These 4 dishes are popular offerings that are available to order for several weeks at a time before shifting into the next round of dishes. We focus on offering a variety of recipes to please different palates for Spring, Summer, Fall and Winter.
Our new rotation of Seasonal Menus has just come into the mix, and we are excited for you to try these meals and share your thoughts with us! Catch each of the below recipes through March or later.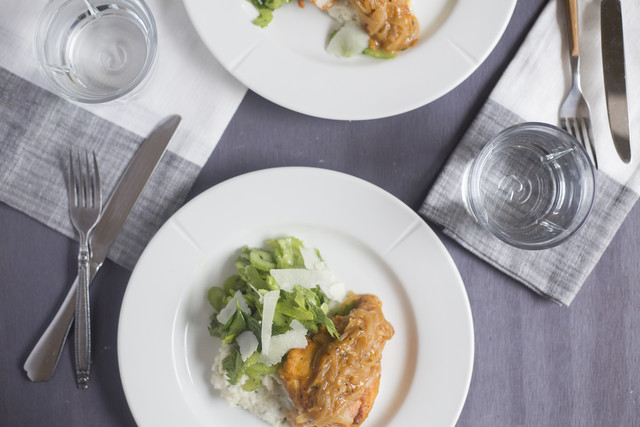 Down­home Georgia girl Virginia Willis is also a French­trained chef, so she knows a thing or two about sauces. In her book "Lighten Up, Y'all" she reduces the calorie load in a traditional Southern "smothered and covered" sauce (which is not unlike a French velouté sauce) by using a scant amount of flour and skinless chicken breasts, and by pan­searing, instead of deep­frying, the meat. Willis writes, "This is old­style cooking that is more down­home diner than dinner party, and great for a simple and inexpensive weeknight supper. I'm suggesting a crisp celery salad, bright with lemon, to accompany the chicken." We've labeled this menu a "Healthy Choice" as it shows a lighter way of cooking a traditionally fatty dish.
This Seasonal Menu offering will be available through mid­ April.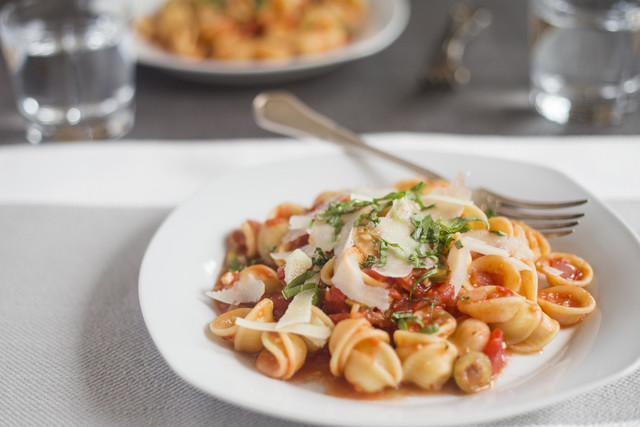 We think puttanesca is one of the most underrated pasta dishes. It's simple, yet boasts layers of flavor. The marinated olives add a salty pungency to the slightly spicy red pepper and tomato sauce. The sauce clings to al dente orecchiette pasta, making every bite intensely flavorful. A dish that makes a perfect warm­up on chilly nights.
This Seasonal Menu will be available through early April.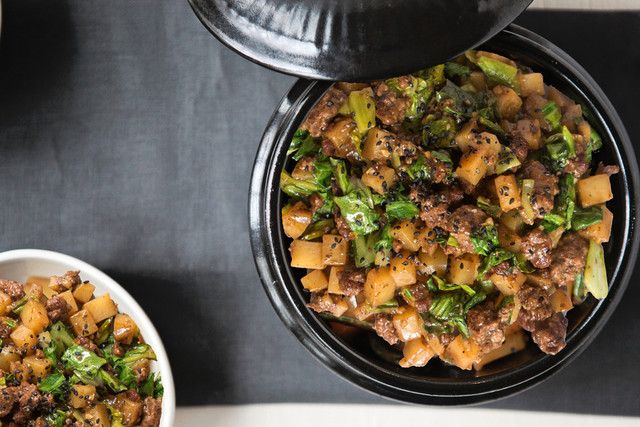 A traditional hot pot is a stew that is often cooked at table, as meats and vegetables are dropped into a simmering liquid. Our version streamlines the process for the stovetop. Cold weather calls out for a dish like this hot pot! You'll find delicious flavor from Atlanta's Chinese Southern Belle's You Saucy Thing sauce in this meal.
This Seasonal Menu will be available through late March.
This Seasonal Menu continues! It will be available in its crunchy, wintery form until the early spring, when we plan to refresh its ingredients.