President's Letter for the Week of February 8th, 2016
Each week you will find a letter from our President, Judith Winfrey, in your meal kit and also posted here on our blog. Judith details the latest news and excitement with PeachDish as well as the farmers whose products are featured in our meals for the week. Thank you for helping us to support the fine foks behind the fresh, delicious ingredients in your PeachDish!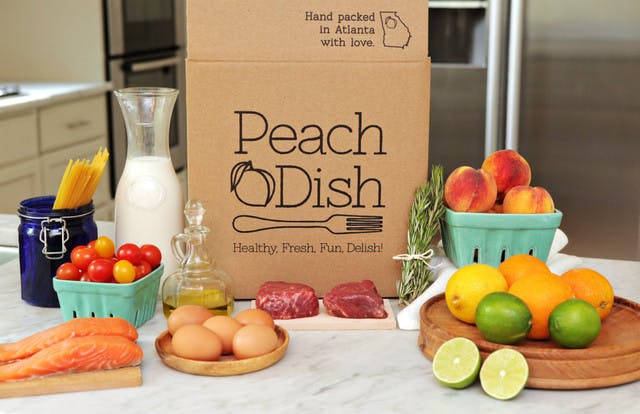 Greetings Friends,
It's the Year of the Monkey! It's Valentine's Day! We've just celebrated Mardi Gras! There are so many exciting things going on this week. Perhaps most exciting to us is the release of our newest seasonal menu items. Gone are Zeb Stevenson's Chicken & Dumplings, the Tasso Potlikker and the Hanger Steak with Mushroom Sauce. These are replaced with Virginia Willis's Chicken with Parmesan Herb Grits, Spicy Puttanesca with Orecchiette and the Beef Hot Pot with Asian Greens and Potatoes. We've kept the SuperFood Salad in the mix due to popular demand! These dishes will be offered in addition to the four unique weekly rotating dishes for the next six weeks. We hope you find one or two that you love. Here are some of the farms and artisans that make all this good food possible.
Baker Farms, Norman Park, GA
Beautiful Briny Sea, Atlanta, GA
Beech Creek Farms, Tallapoosa, GA
DaySpring Farm, Danielsville, GA
East Georgia Produce, Bartow, GA
Heywood's Provisions, Marietta, GA
Mayflor Farms, Riverdale, GA
Springer Mountain, Mt. Airy, GA
Southern Foothills Farm, Oneonta, AL
Southern Swiss Dairy, Waynesboro, GA
Sparta Imperial Mushrooms, Sparta, GA
Weeks Honey Farm, Omega, GA
Witt Organics, Clewiston, FL
If you have questions or comments, please reach out to me directly by writing to judith@peachdish.com.
Thank you for having dinner with PeachDish. We are grateful for your business.
Judith Winfrey President, PeachDish