Beer Pairings for the Week of February 1st, 2016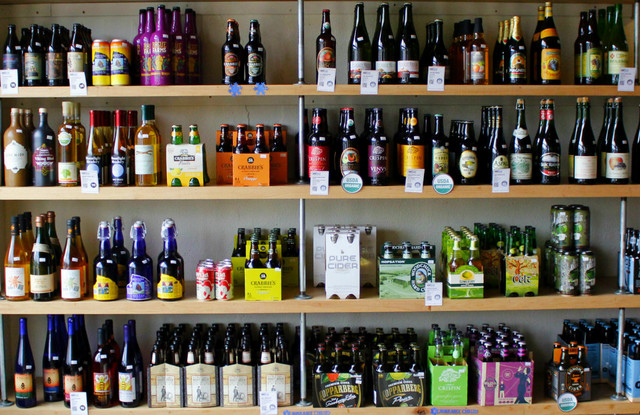 Looking for the perfect brew to go along with your PeachDish meals? We've got you covered. We've partnered with the owners of BeerGirl, a local Atlanta shop, to help you select the perfect beverage. BeerGirl's passionate owners, Alexia Ryan and Erik Lewis opened their shop with the dream of connecting the people of their community with delicious craft beer from the South and beyond. Here are this week's suggested pairings: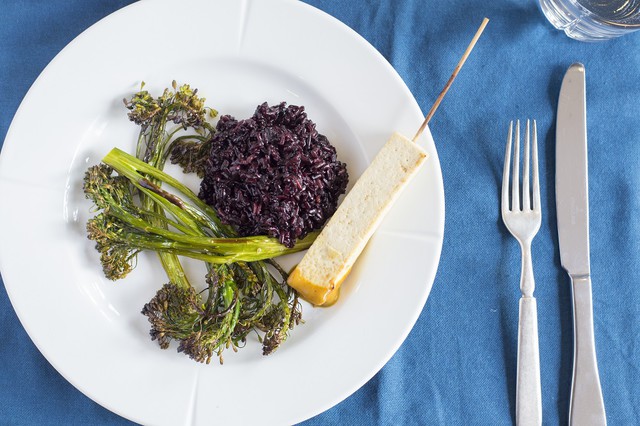 Tofu Satay with Peanut Sauce, Purple Rice & Broccolini
Craft beer reaches beyond America. From Europe to Asia the world is producing more craft beer, and that trend is continuing upward. Heck Italy, yes wine Italy, is producing respectable craft beer. This Asian-inspired dish deserves a sweet Belgian spiced style white ale from Japan. It should add some refreshing spice to the tofu.
Suggestion: Hitachino Nest White Ale, Ibaraki, Japan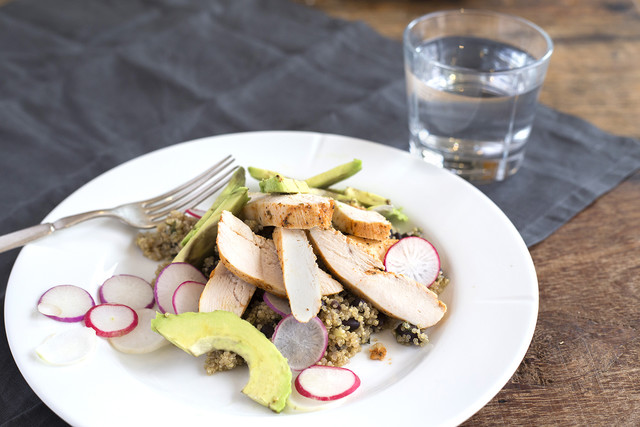 SuperFood Series 2016: Spice-Roasted Chicken with Avocado, Quinoa & Black Beans
Back in the not so distant past the only way to have a gluten-free beer was to brew with an alternate malt bill that had no natural gluten. While gluten-free, the beer disappointed many beer fans. Thankfully, science came up with the answer, a clarifying enzyme that collected gluten proteins so they could be removed allowing gluten-reduced beer production from standard malts. This allows for styles of beer that most with gluten issues had given up on. For this spicy dish, a sweet gluten reduced märzen will calm some heat and play nice with the nutty quinoa.
Suggestion: Estrella Damm Daure Märzen, Barcelona, Spain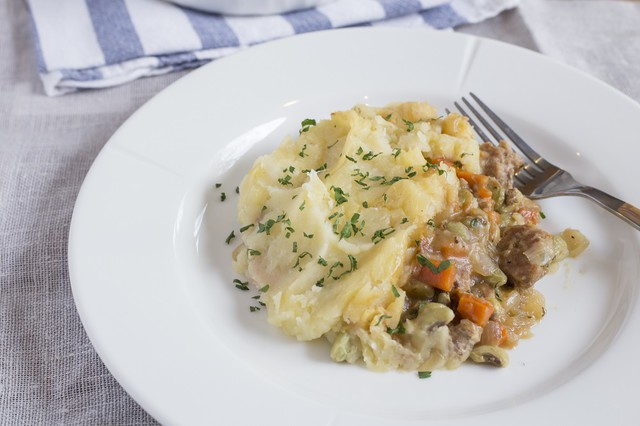 Cottage Pie with Pork, Carrots & Field Peas
Did you know that ciders come in two major styles? We do not mean red apple or green apple we mean dry or sweet. European ciders lean towards dry while American ciders run sweeter. With a classic cottage pie, try a dry Irish cider. It will clean your palate between fork fulls.
Suggestion: Magners/Bulmers Dry Irish Cider, Clonmel, Ireland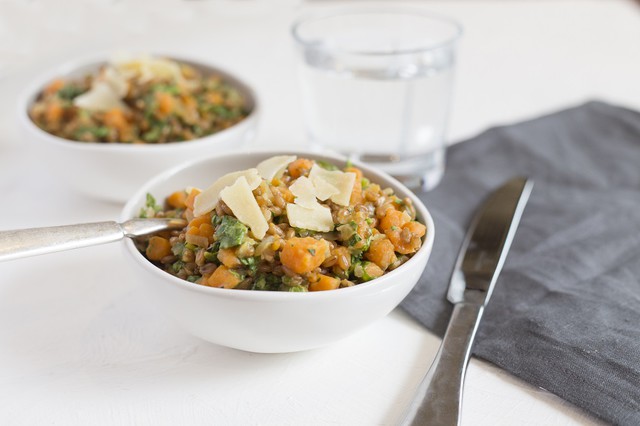 "Farrotto" with Sweet Potatoes & Arugula
Pumpkin beers are the rage this time of year, but pairing a pumpkin beer can be tricky. You get the flavor of pumpkin, cinnamon, nutmeg, and brown sugar so most will think dessert. However, pumpkin and sweet potato are like flavors so they complement each other without diminishing the bitterness of the arugula.
Suggestion: Dogfish Head Punkin Ale, Milton, Delaware
Seasonal Menus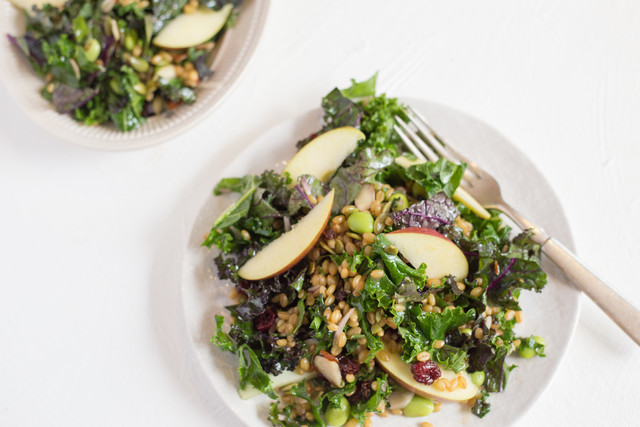 SuperFood Salad
Got to say this is a tough meal for a beer pairing, however, we are up to the task. Brewers love to experiment which leads us to kombucha beer. Is kombucha beer really a beer or is it just hopped kombucha tea? Well, that question is certainly up for debate, but if you are a fan of sour beers and kombucha it might just be your new go-to drink. With the cornucopia of flavors in this dish, a tart beer with its own superfood might be just the ticket.
Suggestion: Unity Vibration Kombucha Beer, Ypsilanti, Michigan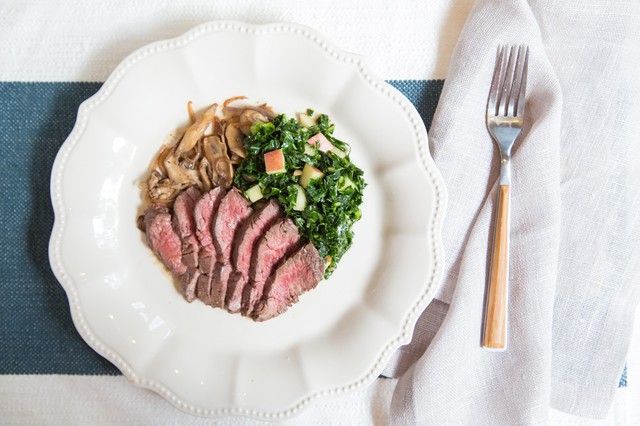 Hanger Steak with Mushroom-Shallot Sauce, Kale & Apple Salad
Bourbon barrel aging grants a stout the opportunity to soak up caramel and charred flavors left in bourbon barrels. Barrel aging is all the rage in many styles of beer, but malty stouts really shine when aged in bourbon barrels. The meaty steak texture and umami from the mushrooms will pair perfectly with the sweetness from a barrel aged stout.
Suggestion: Full Sail Bourbon Barrel Imperial Stout Bomber, Hood River, Oregon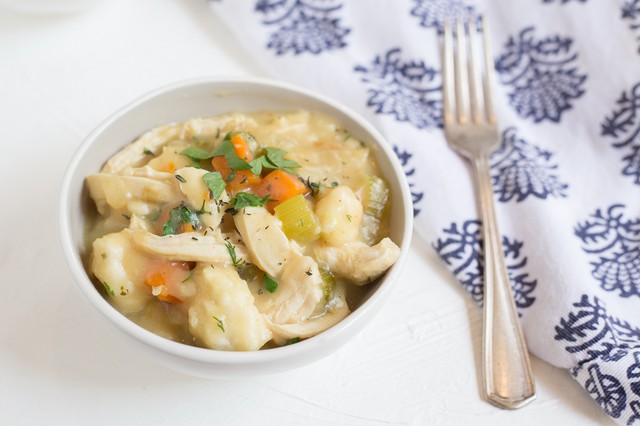 Zeb Stevenson's Chicken & Dumplings
"Extra" means a beer brewed for a foreign market. Drier and roastier in character, Dutch Extra Stouts almost disappeared when Heineken bought the last brewery brewing them in 2000 and promptly proceeded to retire the style. Luckily, tales of their demise were greatly exaggerated as other Dutch brewers picked up the torch. For a creamy dish, like Chicken & Dumplings, dry will work because a sweet stout would get lost in the background.
Suggestion: Jopen Extra Stout, Haarlem, Netherlands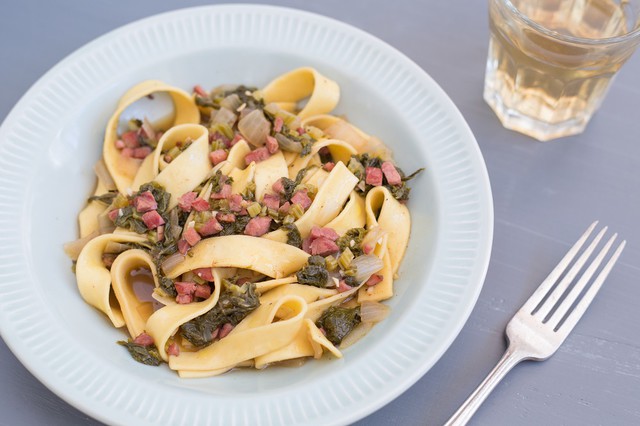 Mustard Greens & Tasso Potlikker with Noodles
Typically beer is carbonated with carbon dioxide, but nitrogen can also be used. Nitrogenated beer requires a brewer to employ additional gadgetry to get the beer to form the tiny bubble heads associated with nitrogen. This is because nitrogen does not dissolve as readily in beer as carbon dioxide. The tart mustard greens and salty potlikker should have a beer with a soft mouthfeel so those dominate flavors will shine.
Suggestion: Left Hand Nitro Milk Stout, Longmont, Colorado