President's Letter for the Week of January 25th, 2016
Each week you will find a letter from our President, Judith Winfrey, in your meal kit and also posted here on our blog. Judith details the latest news and excitement with PeachDish as well as the farmers whose products are featured in our meals for the week. Thank you for helping us to support the fine foks behind the fresh, delicious ingredients in your PeachDish!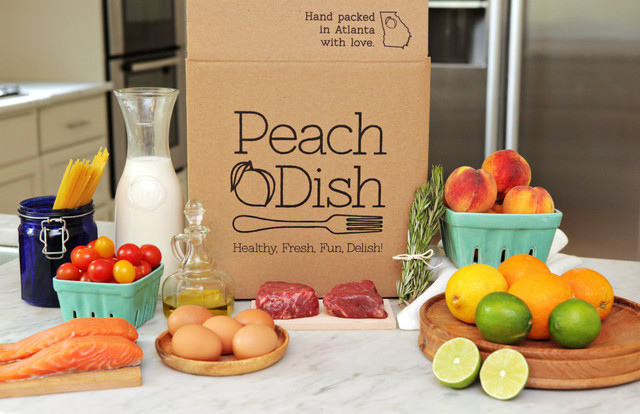 Greetings Friends,
I hope that last week's storms left you and your loved ones unscathed. The weather is perpetually a factor in our business. In the summer we monitor closely for temperature spikes to ensure that your food arrives to your door fresh and cold. In the winter, increasingly, we have to keep a careful eye on winter storms and dialog with our shippers to be sure that there will be no delays in your delivery. Please know that if we encounter delivery obstacles, we will communicate with you proactively, doing our absolute best to ensure that you're not left surprised and without food on a snow day. From what we can tell, most of our deliveries arrived in time last week. We are grateful to our shippers for all they do to deliver timely fresh food to all PeachDish customers.
Also, from what we know, most of our farmers made it through the storms with little crop loss (though we do hear that the 2016 peach season looks bleak). Here are some of the farmers and artisans you have helped support this week. We are especially excited the announce the Wild Salmon Company as a new vendor. We are featuring their wild caught cod in the cod stew and will be featuring their wild caught sockeye salmon in an upcoming dish. We think they offer an exceptional product and have been working for some time to be able to feature them.
Don't forget to check peachdish.com/blog for weekly beer & wine pairings, ingredient spotlights, technique videos and more. As always, if you have questions or comments, please reach out to me directly by writing to Judith@peachdish.com.
Thank you for having dinner with PeachDish. With Gratitude,
Judith Winfrey President, PeachDish