Beer Pairings for the Week of January 18th, 2016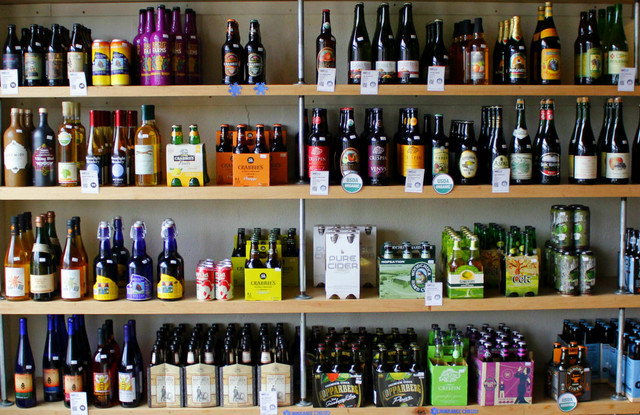 Looking for the perfect brew to go along with your PeachDish meals? We've got you covered. We've partnered with the owners of BeerGirl, a local Atlanta shop, to help you select the perfect beverage. BeerGirl's passionate owners, Alexia Ryan and Erik Lewis opened their shop with the dream of connecting the people of their community with delicious craft beer from the South and beyond. Here are this week's suggested pairings: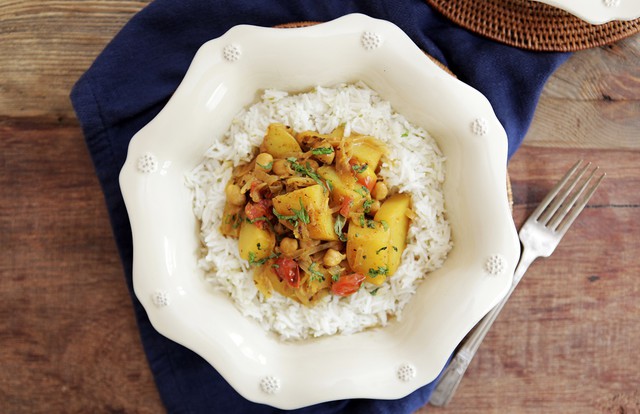 Potato & Chickpea Curry with Lime Basmati Rice
As we have already mentioned, shipping beer to India was a nightmare. The traditional porters didn't fare well in the giant thousand ton East Indiaman ships so a solution was needed. That solution is hops- they preserve beer through a wide range of threats from thermal to bacteria. If ever there was a beer made to pair with a curry, it is definitely the IPA!
Suggestion: Sweetwater IPA, Atlanta, Georgia
Georgia Local Recommendation: Sweetwater IPA, Atlanta, Georgia NOTE: Sweetwater is local and national so it counts twice in this pairing.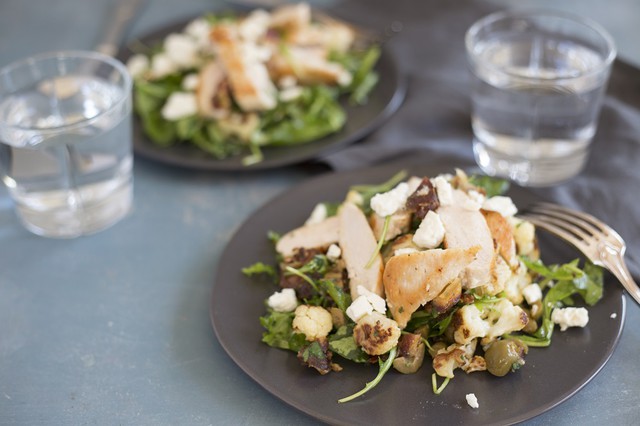 Sautéed Chicken with Cauliflower, Arugula & Date Salad
Every so often you come across a beer with the word "imperial" on the label. What does imperial mean in regards to beer? The answer is simple: it means more. More hops, more malt, and a higher alcohol content beer. Its roots go back to the Russian Imperial family who always wanted a little something extra in their beer to set it apart. With this bold flavored dish a beer that screams more is in order; look for an imperial pilsner to stand up to these flavors.
Suggestion: Lagunitas Imperial Pils, Petaluma, California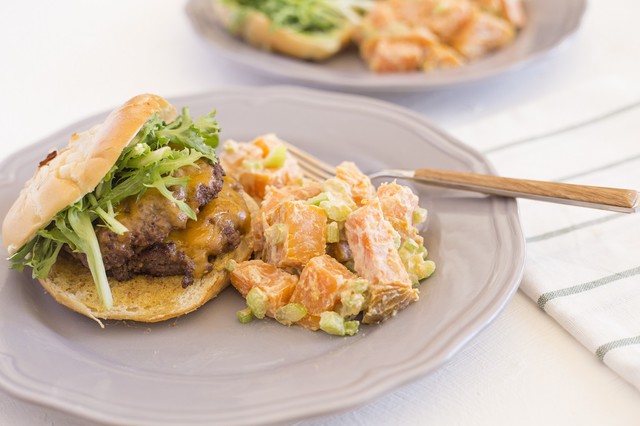 Cheeseburgers with Fresh Greens & Sweet Potato Salad
Ever wonder why kölsch is referred to as the classic beer of Cologne? Shouldn't it be a "cologne" instead of a kölsch? Well in Germany, Cologne is referred to as Köln. Kölschs are a hybrid beer style fermented and layered to produce a very clean crisp tasting beer. Cheeseburgers, while having a definite American connotation, definitely have a German root to them. A crisp kölsch will play nicely with the the sweet and creamy potato salad.
Suggestion: Reissdorf Kölsch, Cologne, Germany
Georgia Local Recommendation: Wrecking Bar Breaking Bob Kolsch, Atlanta, Georgia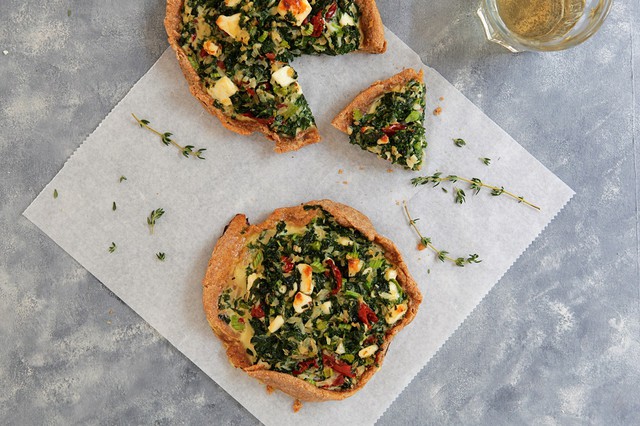 Kale, Feta & Sun-Dried Tomato Tartlettes
Fruity sour flavors are often a challenge to the art of pairing beer. "Art" maybe a little cheeky, but there is definitely no science to pairing beers with food. One of the concepts you follow in pairings is that like complements like. To play off the sour sun-dried tomato, let's try a sour cherry beer such as a kriek.
Suggestion: Ommegan Rosetta, Cooperstown, New York
Seasonal Menus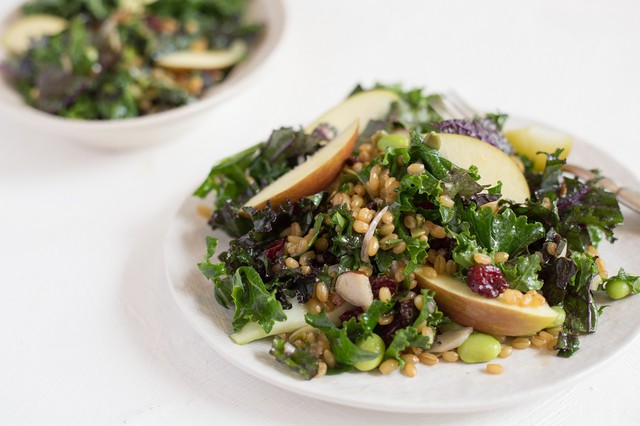 SuperFood Salad
Got to say this is a tough meal for a beer pairing, however, we are up to the task. Brewers love to experiment which leads us to kombucha beer. Is kombucha beer really a beer or is it just hopped kombucha tea? Well, that question is certainly up for debate, but if you are a fan of sour beers and kombucha it might just be your new go-to drink. With the cornucopia of flavors in this dish, a tart beer with its own superfood might be just the ticket.
Suggestion: Unity Vibration Kombucha Beer, Ypsilanti, Michigan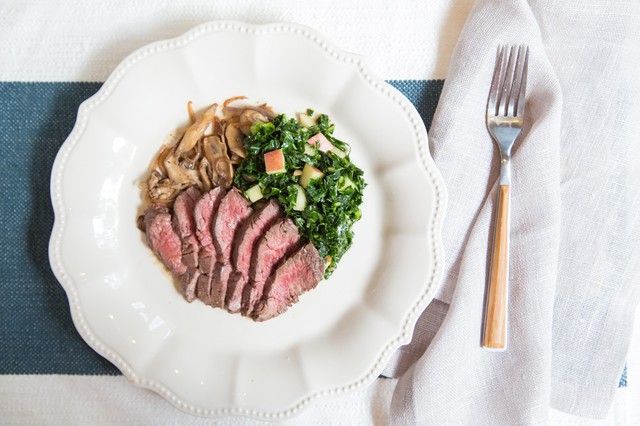 Hanger Steak with Mushroom-Shallot Sauce, Kale & Apple Salad
Bourbon barrel aging grants a stout the opportunity to soak up caramel and charred flavors left in bourbon barrels. Barrel aging is all the rage in many styles of beer, but malty stouts really shine when aged in bourbon barrels. The meaty steak texture and umami from the mushrooms will pair perfectly with the sweetness from a barrel aged stout.
Suggestion: Full Sail Bourbon Barrel Imperial Stout Bomber, Hood River, Oregon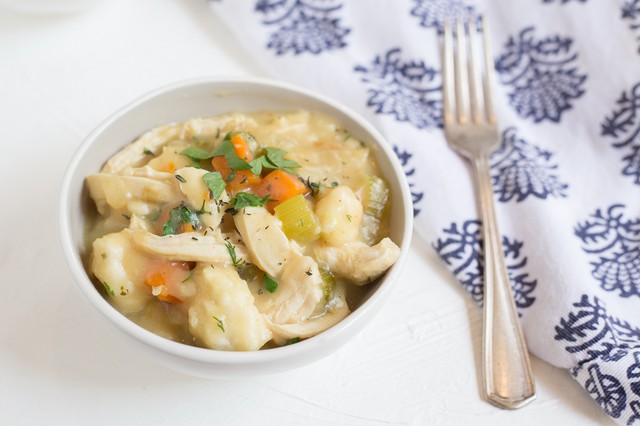 Zeb Stevenson's Chicken & Dumplings
"Extra" means a beer brewed for a foreign market. Drier and roastier in character, Dutch Extra Stouts almost disappeared when Heineken bought the last brewery brewing them in 2000 and promptly proceeded to retire the style. Luckily, tales of their demise were greatly exaggerated as other Dutch brewers picked up the torch. For a creamy dish, like Chicken & Dumplings, dry will work because a sweet stout would get lost in the background.
Suggestion: Jopen Extra Stout, Haarlem, Netherlands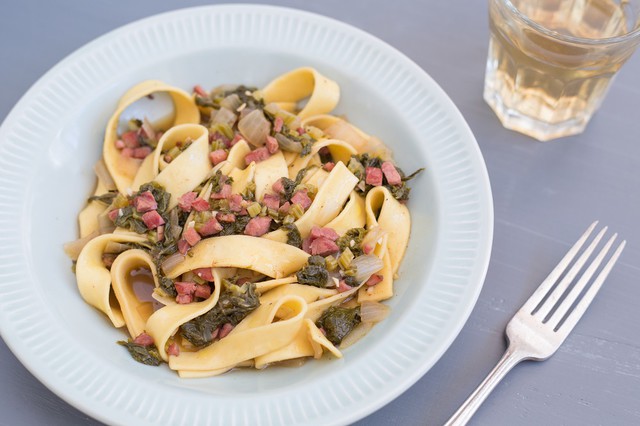 Mustard Greens & Tasso Potlikker with Noodles
Typically beer is carbonated with carbon dioxide, but nitrogen can also be used. Nitrogenated beer requires a brewer to employ additional gadgetry to get the beer to form the tiny bubble heads associated with nitrogen. This is because nitrogen does not dissolve as readily in beer as carbon dioxide. The tart mustard greens and salty potlikker should have a beer with a soft mouthfeel so those dominate flavors will shine.
Suggestion: Left Hand Nitro Milk Stout, Longmont, Colorado