Ingredient Spotlight: Tamarind
Native to Africa, the tamarind tree is a slow-growing evergreen. Its edible fruit, which grows in a curved brown pod, makes for a delicious ingredient. As the pod grows, the pulp inside dehydrates into a sweet and sour paste that can be used in a variety of dishes.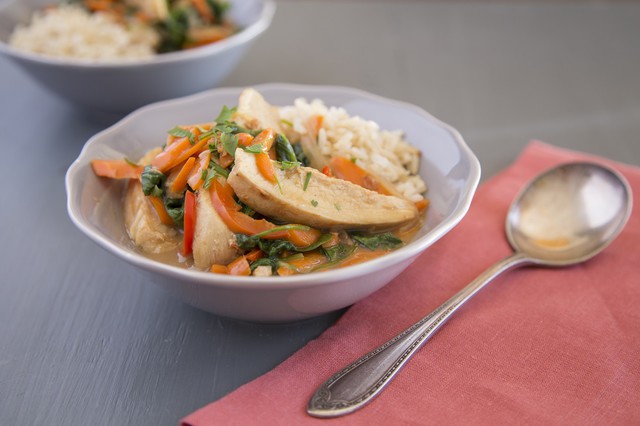 "Tamarind" derives from an Arabic word meaning "Indian date." This plant grows wild in Sudan but is also known for thriving in India and Mexico. It best performs in humid, tropical climates.
Tamarind paste becomes sweeter as it ripens. When immature, however, it is very sour. While this tartness may be unappealing on its own, it adds great flavor to savory dishes like meat stews and curries. This flavor complements our Coconut-Tamarind Chicken with Carrots & Spinach where we utilize tamarind concentrate as an ingredient.
Tamarind has an excellent nutrition profile, as well. It is high in B vitamins, calcium and tartaric acid (an antioxidant that neutralizes free radicals and gives tamarind that sour taste). Beyond its nutrition, tamarind is also useful for making metal polish, furniture, and hard wood floors. It has also traditionally been utilized medicinally- especially as a poultice for fever.
Enjoy these other dishes with tamarind!
Kale, Chickpea, Parsnip and Tamarind Stew over Blood-Orange Cilantro Basmati Rice
Carrot, Snow Pea and Parsnip "Pad Thai"
Poha Crusted Salmon with Curried Green Beans and Basmati Rice