Ingredient Spotlight: Brussels Sprouts
Members of the Brassica family, Brussels sprouts are cruciferous veggies packing a powerful punch of nutrients. Cruciferous is Latin for "cross-bearing" and is representative of the small cross-shaped pattern on these vegetables' flowers. While no one knows their true origin, they are thought to be from Belgium (near Brussels!). Brussels grow vertically on a stem and resemble mini cabbages. They grow strongly in the colder months making them a delish ingredient to have on hand for hearty, warming dishes.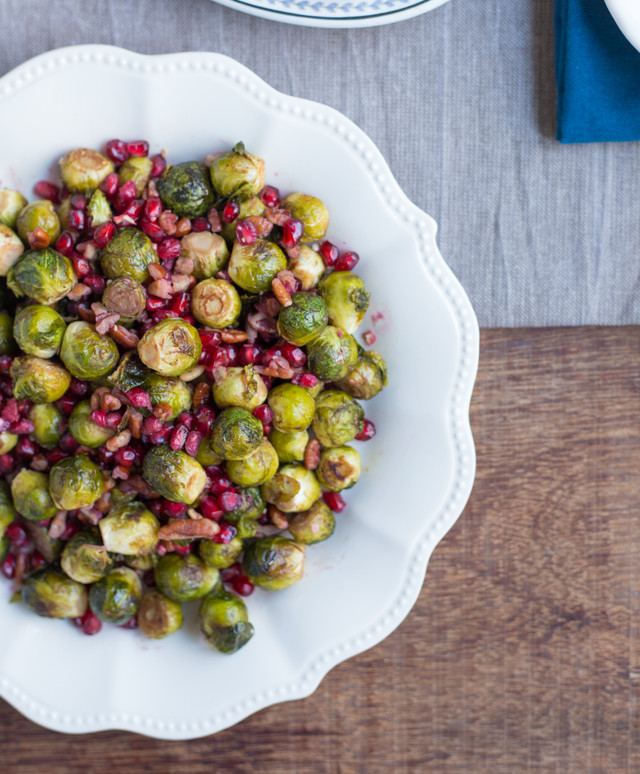 Brussels sprouts are rich in Vitamins K and C. Their fiber content is also very high coming in at over 4 grams/1 cup of cooked sprouts. They also contain several phytochemicals that help to fight disease. Brussels sprouts have a low glycemic index meaning that they slowly and steadily sustain energy rather than creating a surge in blood sugar.
Brussels sprouts can be prepared multiple ways. Take care not to overcook these beauties as they can emit a not-so-pleasant sulfur smell when you do. Enjoy this veggie in our Roasted Brussels Sprouts with Pomegranate & Pecans- a dish featured in our Holiday Meal Kit. A more unique technique when preparing Brussels sprouts is to serve them raw in a salad. Our Beef Tenderloin, Brussels Sprouts Salad with Turmeric Dressing incorporates finely sliced raw Brussels sprouts with apple and turmeric for a fresh, healthy crunch.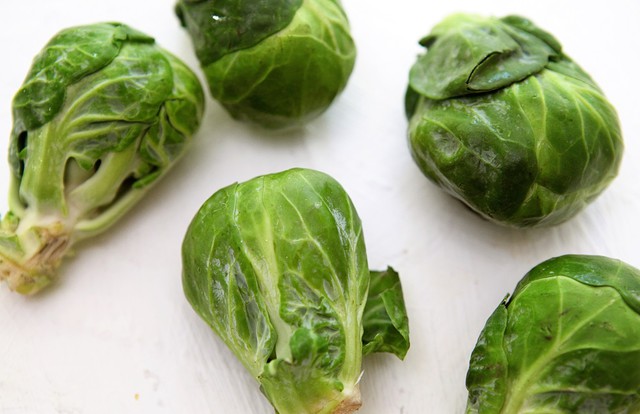 Craving more Brussels? Check out our other recipes with this ingredient:
Creamed Brussels Sprouts with Mustard & Shallots
Chicken with Brussels Sprouts & Bacon
Sautéed Brussels Sprouts & Oyster Mushrooms with Gnocchi & Lemon