Rice Above the Rest: Delta Blues Rice
The story of this family-owned farm is a legacy 90 years in the making, when the Arants began clearing land in the Mississippi Delta nothing more than with mules and sheer determination.
Heads up! Delta Blues Rice is featured our Menu this week. You can get your own personal stash from our Market any time!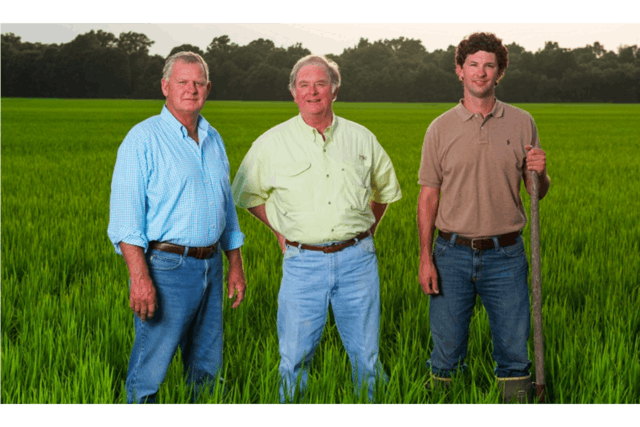 What began as muggy swamps became farmable land fueled by the rich soil native to the Delta, and for generations the farm grew and farming practices evolved. Today, careful thought is put into the best rice variety each year to plant, and the seeds meet high industry standards and are identity preserved. Farm practices conserve water and soil are used to grow a healthy crop, which is then milled with love and packaged on-site. Today, the Arants produce several varieties of rice, including long-grain white, brown and jasmine rice, as well as rice grits, which are broken rice grains that cook down into a nice and creamy texture (similar to the familiar corn grits!).
We spoke with David Arant, Jr. of Delta Blues to get the scoop on his history in the business:
How did you find yourself in the business of growing and processing rice? How did you discover your passion?
My family had an old rice mill for decades, and we often gave our product away to friends and family during the holidays. People always wanted more rice and that gave us the idea to start our own rice mill. We had grown up eating home-grown rice, and we wanted to share our delicious rice with others. My passion is showing people what rice straight from the farm tastes like. In other countries, rice is a staple for some people's diets. In the U.S. it is seen more as a filler or a side dish. Rice is such a versatile product and ours has a great taste that people really enjoy.
What is your favorite part about your job?
Sharing our rice products with the many people who care about knowing where their food comes from. I love to see how people react to tasting our rice for the first time; they are always surprised that rice has a flavor.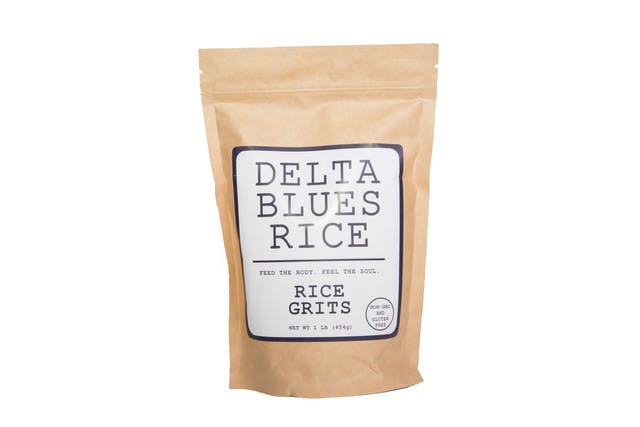 What is the most challenging part about your job?
I have the fault of being an entrepreneur, and I am not satisfied with something until it is as close to perfect as possible. I want to see our company grow, so my mind is constantly busy thinking of ways to improve and expand. My goal is to show the whole country what fresh from the farm rice tastes like. I want this business to grow, but the biggest challenge is balancing my family time. Also, I am still a farmer- I farm with my father and uncle and we all work together on the farm. Helping grow the crops is a very important part of my job.
What does success look like to you?
Success to me looks like producing a high-quality product that people can enjoy on their tables for years to come. I want our rice to be synonymous with quality, family, and small-batch milling.
What's the most interesting or surprising lesson you've learned doing what you do?
This is the first business I have ever started, and it is surprising to me how much work in involved and how many hats have to be worn to make a business succeed. I have learned that most things are not as straight-forward as they seem.
What's your favorite food?
That's an easy one—rice and butter. Really, it is probably a big, juicy steak.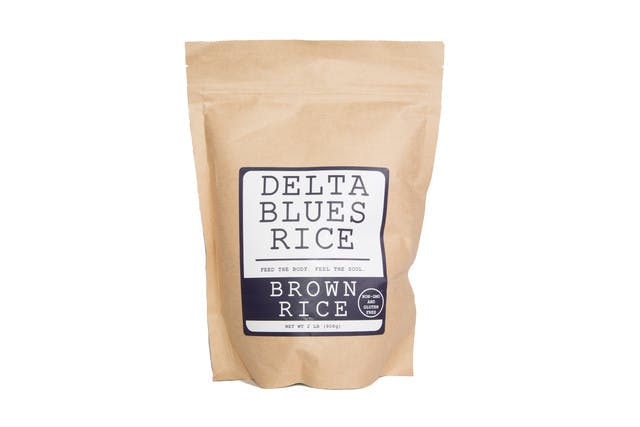 Rice, Rice, Baby! Stock up on some Delta Blues Rice and try these recipes:
- SMOTHERED CHICKEN WITH RICE GRITS, TOMATO & COLLARD GREENS
- STEVEN SATTERFIELD'S BROCCOLI FRIED RICE
- STUFFED DELICATA SQUASH WITH GRASS-FED BEEF, RICE GRITS & MANCHEGO CHEESE
- ARROZ CON POLLO WITH GREEN SALAD & ANNATTO-CITRUS VINAIGRETTE
- SPICY BEANS & GREENS STUFFED PORTOBELLO MUSHROOM WITH VEGAN PECAN 'CHEESE' & GREEN ONION
Have a rice day, y'all!