SuperFood Series 2016: SuperFood Salad
Our SuperFood Salad is the queen of this series and features a laundry list of nutritional benefits! Several versatile components come together to create a delicious flavor combination with great texture. Loaded with fiber, protein, and healthy fats, this salad is a hearty meal to fill your plate.
This salad offers an outstanding nutritional profile. It boasts 14 grams of fiber- over half of the recommended daily value for women and just under half for men. You'll also find well over 100% of the recommended daily intake of Vitamins A and C in this dish. There are healthy amounts of polyunsaturated and monounsatured fats in this salad, as well.
Wheat berries add lots of fiber and protein to make this a hearty, filling salad. Edamame is high in folate while kale- one of the more obvious superfoods- is high in Vitamins A, C, and K. Almonds, pumpkin seeds and olive oil contribute healthy unsaturated fats, and the dried dark berries and pomegranate juice are high in antioxidants.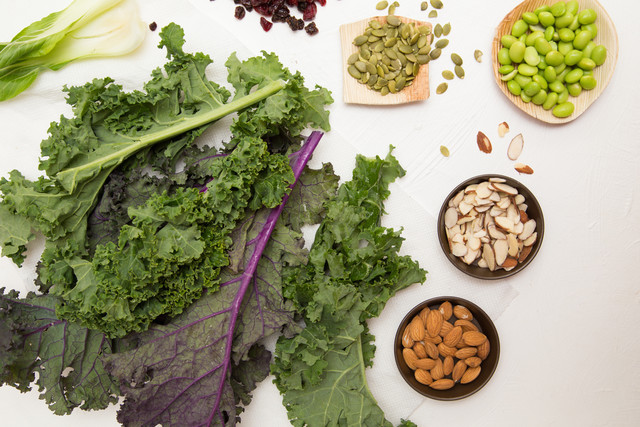 We're proud to offer the SuperFood Salad as a seasonal menu option, so you have the option to order it every week through February!
If you're more of a meat or fish eater, add on to this meal with Springer Mountain Chicken Breasts or Atlanta Smokehouse Salmon via our online store.
Our favorite add-on dessert for this meal? The one and only Nicobella Truffle Assortment- chocolate with a healthy twist!