Ingredient Spotlight: Tasso
Our Mustard Greens & Tasso Potlikker with Noodles, a dish with many Southern components, features a classic Cajun ingredient. Tasso is made from smoked pork butt that has been heavily seasoned, cured and cut into strips. While it is often classified as part of the "ham" family, this is a false categorization as it does not come from the hind leg of the hog. Spicy and peppery, tasso is a fatty meat with lots of flavor.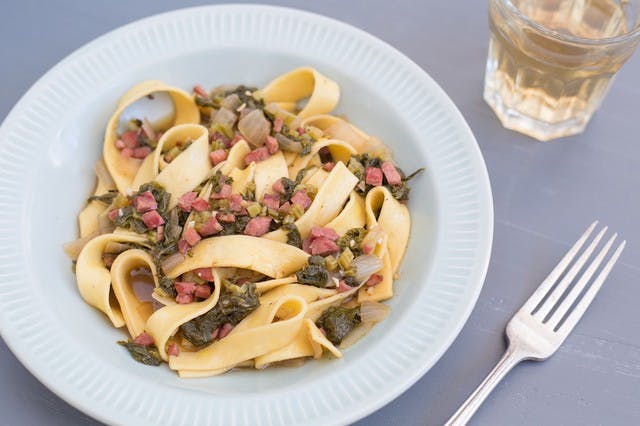 Tasso is often used in making the base for stews, soups and gravy. True to its Cajun roots, this ingredient is often found in classic Louisiana dishes like gumbo*, red beans and rice, and jambalaya. We source our tasso from Heywood's Provisions in Roswell, Georgia to ensure it is of the highest quality. Heywood's commits to buying whole animals from local farms to support Georgia's agriculture.
*We love this article about the history of gumbo from Southern Foodways Alliance's Stanley Dry.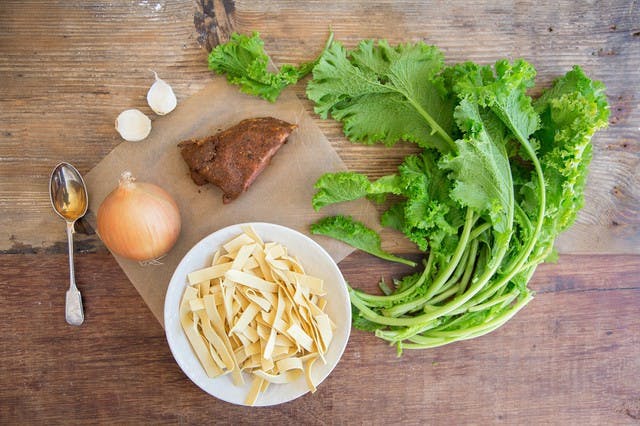 Click here to learn which wines pair best with the tasso in our Mustard Greens & Tasso Potlikker with Noodles.
Click here to discover the ideal beer pairings for this dish.