Your 2017 Holiday Gift Guide
Need a gift for your food-loving companion? Looking for unique stocking stuffers? On the search for that perfect little treat for your roommate, your mailman, and your favorite barista? We can help. Welcome to your 2017 Holiday Gift Guide!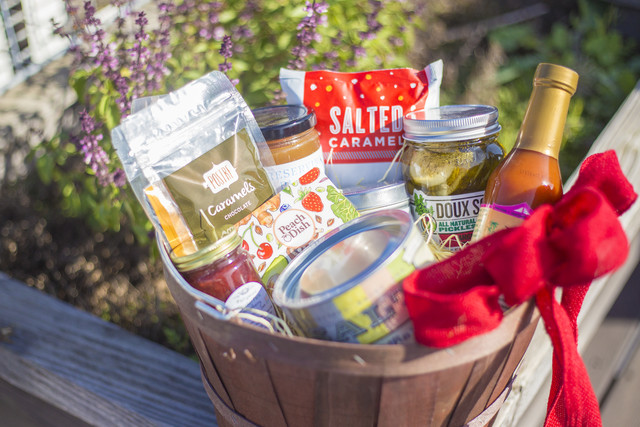 Southern Artisan Gift Basket
In addition to a $75 gift card for PeachDish, this holiday basket includes a plethora of goodies from local Southern artisans, like Angry Cukes from Doux South of Atlanta and sweet treats from Postre Caramels of Asheville, NC. It's perfect for anyone who likes great food and sampling the best small-batch, handmade products the South has to offer!
Pro-tip: If you order between Black Friday and Cyber Monday (11/24 - 11/27) you'll receive a discount of 15% off!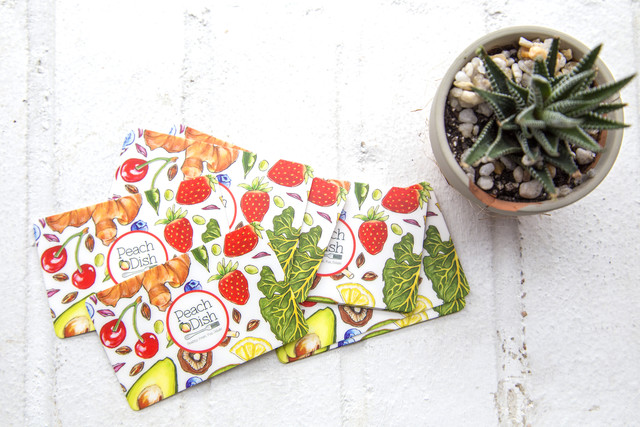 PeachDish Gift Card
Give your Southern foodie friend the gift they crave! PeachDish delivers convenience, high quality ingredients and approachable recipes for a rewarding and delicious experience. Your loved one is sure to savor it all, whether they're a culinary novice or a seasoned cook. With a gift card, they can order whatever they'd like, whenever they'd like
Cookbooks and Kitchen Essentials
We love our guest chefs just as much as you do. Now you can enjoy more of their recipes with their cookbooks! Share one this holiday season from talented chefs like Sheri Castle, Cynthia Graubart, and Kevin Gillespie.
Charming and durable cotton towels from A Sensible Habit are sure to delight any dinner host. Each towel is hand-painted with non-toxic water-based dyes in colorful designs. Pro-tip: these beauties can double as decorative wrap for special holiday baked goods or bottles of wine- perfect for the gift-giving, food-sharing season!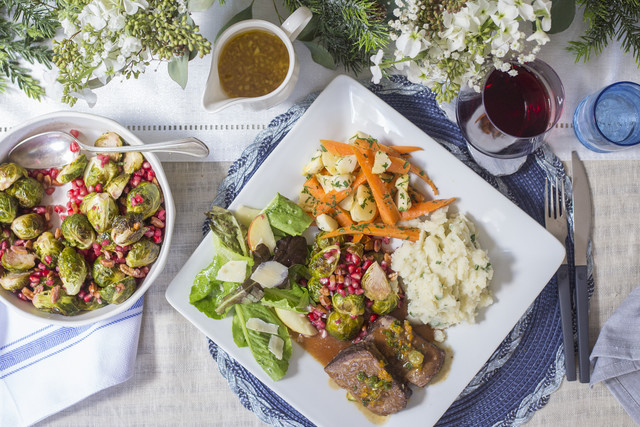 Holiday Meal Kit
Give the gift of food, fun, and convenience- make someone's (or your own) holiday dinner delicious and easy by having it all delivered right to the door! The Holiday Meal Kit includes all of the ingredients and recipes needed for a festive night in. The best part? It's ready in under two hours! Here's what's on the menu:
Braised Beef Short Ribs with Orange Glace de Viande
Roasted Brussels Sprouts with Pomegranate & Pecans
Buttermilk, Herb & Garlic Mashed Potatoes
Honey-Glazed Turnips & Carrots with Lemon
​Winter Lettuces with Apple & Sherry-Shallot Vinaigrette
Stocking Stuffers
Need that little something extra you need for teacher, neighbor, mailman, or barista? Our online Market is filled to the brim with foods and items handcrafted with love from our artisan friends here in Atlanta and throughout the South. For the condiment collectors, there's jams, jellies and butters, barbecue sauce, and hot sauces. For the sweet tooth, there's brownies, caramels, truffles and pound cakes. Browse the Market - there's a treat for everyone on your list!
PS- Don't forget your four-legged friend! We have Big Daddy Biscuits in stock that you're furry pal will drool for!
PeachDish Salt
Our custom salt blend from Beautiful Briny Sea in Atlanta is an ideal stocking stuffer- the compact tin holds a smoky salt that's delicious on meats, seafood, potatoes, eggs... you name it! You can also purchase Beautiful Briny Sea's other lines of salts and sugars from our online Market (Santa Sea Salt is a festive choice!)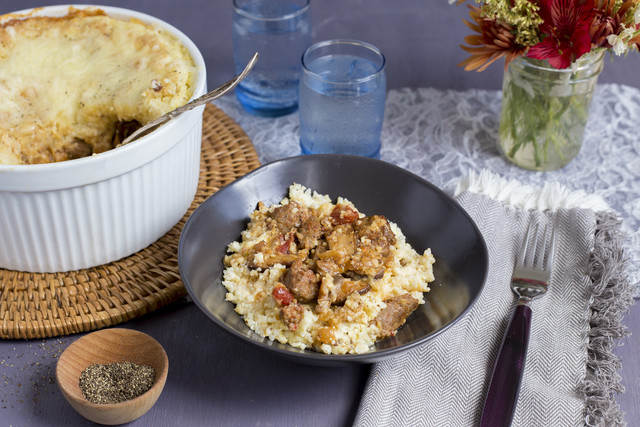 Brunch Kit
Whether you're into brunch or brinner (or both!) Kevin Callaghan's Brunch Casserole will butter you up right with every comforting spoonful. Its cheesy, sausagey goodness is the perfect pick-me-up for you and your holiday guests during this busy season. Fancy something else? We've got other staple kits available in our online Market from acclaimed Southern chefs like Zeb Stevenson, Pableaux Johnson and Kevin Clark!
Gifts that Give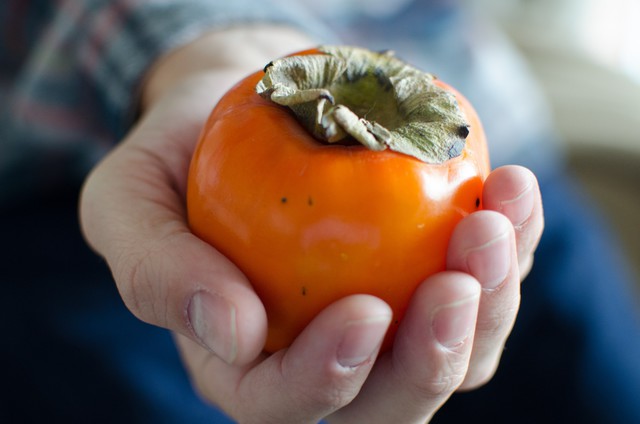 The Giving Kitchen
Help provide resources to those in the Metro Atlanta restaurant community who have been affected by unanticipated hardship. Make a donation in someone's name this holiday season.
Global Growers
Support Global Growers' mission to grow good food and create agricultural opportunity by making a donation in the name of a loved one.
Community Farmers Markets
CFM works to "preserve, root, and grow a diverse local food culture by maintaining an authentic space for all people to share community, fair food, and healthy lifestyles while providing a sustainable living for producers who steward the earth." Support this fine organization by donating in someone's name.
Georgia Organics
A Georgia Organics donation helps to "grow organic farmers, farm to school programs, and consumer education programs to build a healthier, more sustainable future for all Georgians."
WonderRoot
The WonderRoot art organization "works to improve the cultural and social landscape of Atlanta through creative initiatives and community partnerships." Donate to this cause in honor of your gift recipient.
Wholesome Wave
A donation to Wholesome Wave will "help ensure that all Americans, regardless of income, can afford to put healthy food on their tables."
Community Gifts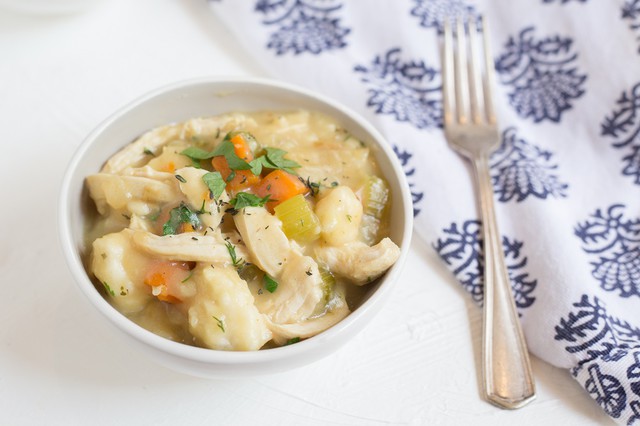 The Bitter Southerner Membership
Make the native Southerner- or just someone who loves the South- a happy camper this holiday season. Gift a membership to The Bitter Southerner so they can enjoy deals and discounts at many Southern establishments, along with a Bitter Southerner sticker pack.
Southern Foodways Alliance Membership
The Southern Foodways Alliance "documents, studies, and explores the diverse food cultures of the changing American South." A membership package is ideal for those enthusuastic about Southern food and culture.
Slow Food USA Membership
Support the mission of good, clean and fair food for all. Give someone a membership to Slow Food USA this season.
Happy Eating and Happy Holidays, y'all!