Meet the Chef: Nicole Taylor
CHEF NICOLE TAYLOR recently visited our Test Kitchen to prepare her Wild Rice Pilaf with Cranberry & Pecan. Nicole currently hosts Hot Grease, a food culture podcast, and is the principal of NAT Media. She has contributed to First We Feast, Cherry Bombe, Amtrak, Southern Foodways Alliance's Gravy, and Travel Noire. Her recipes are featured on Colorlines, Design*Sponge, the America I Am: Pass it Down Cookbook, and The Way We Ate: 100 Chefs Celebrate a Century at the American Table Cookbook. She lives in Bedford-Stuyvesant, Brooklyn. Read more about Nicole below!
Order Nicole Taylor's Wild Rice Pilaf with Cranberry & Pecan by Sunday, December 6th at midnight!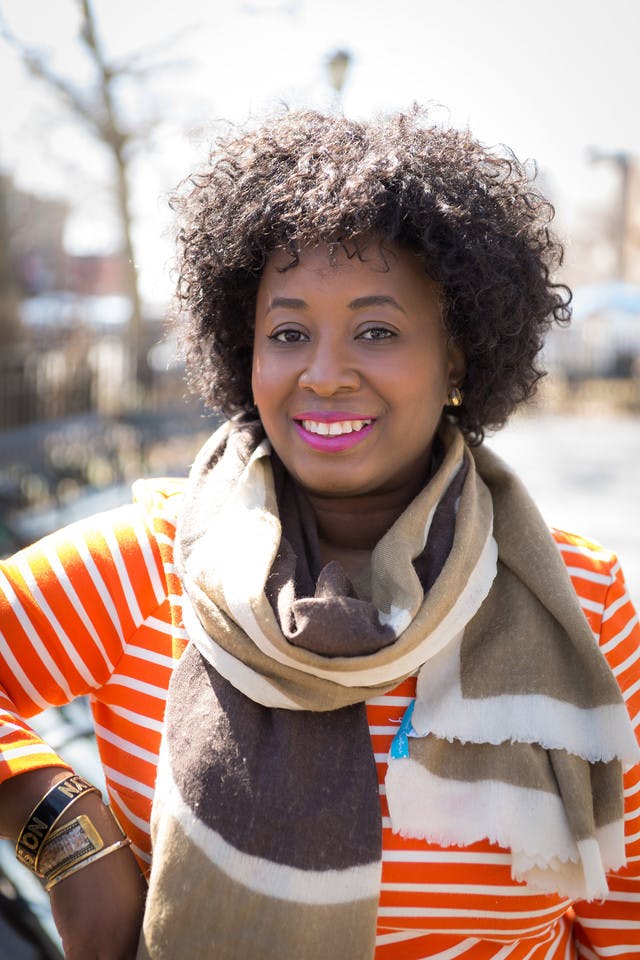 Why did you select this particular recipe as your PeachDish?
Pecans bring back so many great memories of gathering with the neighborhood kids to fill bags and then watching the adults crack the nuts. They also make me think of fall and winter dishes. I love the meatiness of pecans.
What are your first memories of cooking? Is there a special person in your life who fostered your love for cooking?
I remember cooking alone before becoming a teenager. In the beginning, my aunts and mother would fuss about working the stove when nobody was home. This started my lifelong obsession with being fearless in the kitchen.
What's the most challenging part of your job?
The difficult times of doing multimedia storytelling and writing a cookbook is sitting behind a computer with little human interaction.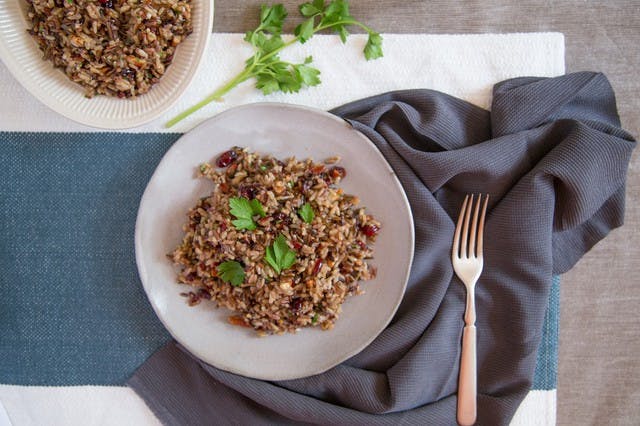 How would you describe your style of cooking?
I like the term "vibration cooking" - coined by Mrs. Vertamae Grosvenor. That means cooking with the seasons and being open to veggies and items featured at the farmers' market and my local food store.
Where do you draw inspiration for your recipes?
I'm inspired by eating other people's food and by traveling. Often times, I fixate on an ingredient and come up with every possible way to incorporate it into my everyday dishes.
What's the best thing you've ever eaten?
Before and after getting married on a cliff in Negril, Jamaica we went through the entire menu at 3 Dives Restaurant of the best fresh seafood and jerk chicken--ever.
What's your 'guilty pleasure' food?
I love a heaping plate of hand cut fries.
Catch more on Nicole on Twitter, Facebook, Instagram and her Website.