Beer Pairings for the Week of November 24th, 2015
Looking for the perfect brew to go along with your PeachDish meals? We've got you covered. We've partnered with the owners of BeerGirl, a local Atlanta shop, to help you select the perfect beverage. BeerGirl's passionate owners, Alexia Ryan and Erik Lewis opened their shop with the dream of connecting the people of their community with delicious craft beer from the South and beyond. Here are this week's suggested pairings: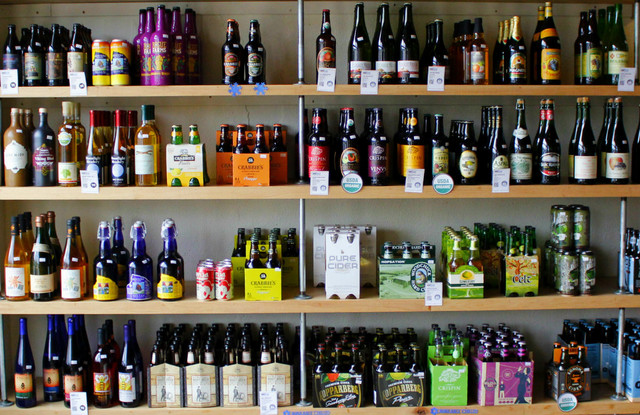 This Week's Highlight: Stouts
Stouts are a beer style mired in controversy. Were they always dark beers brewed with roasted malts or was the term "stout" used as a reference to alcohol content? Beer historians (why wasn't this a career option when we were undergrads?) have unearthed recipes referring to pale/white stouts so there is some reason to believe the reference as a nod to a "stout" alcohol content.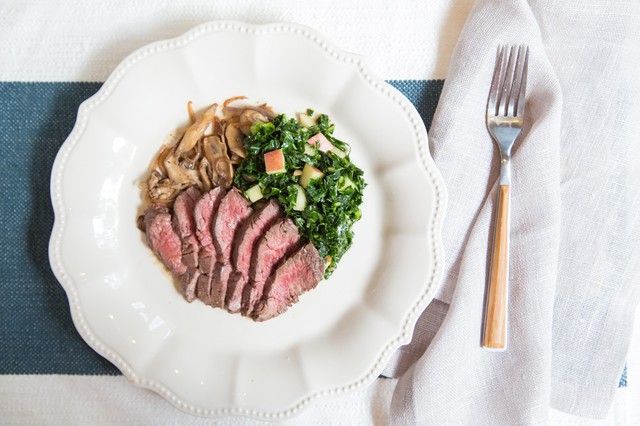 Hanger Steak with Mushroom-Shallot Sauce, Kale & Apple Salad
Bourbon barrel aging grants a stout the opportunity to soak up caramel and charred flavors left in bourbon barrels. Barrel aging is all the rage in many styles of beer, but malty stouts really shine when aged in bourbon barrels. The meaty steak texture and umami from the mushrooms will pair perfectly with the sweetness from a barrel aged stout.
Suggestion: Full Sail Bourbon Barrel Imperial Stout Bomber, Hood River, Oregon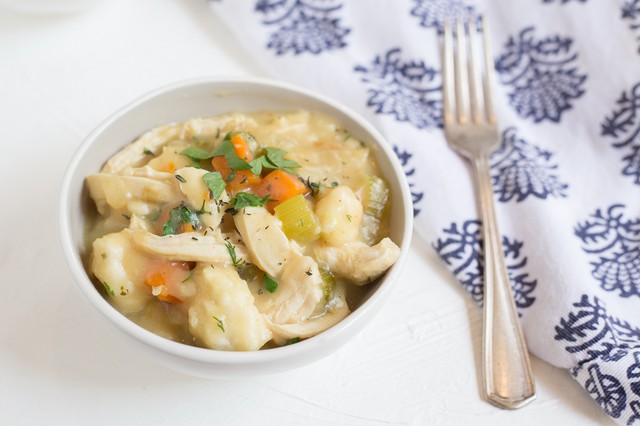 Zeb Stevenson's Chicken & Dumplings
"Extra" means a beer brewed for a foreign market. Drier and roastier in character, Dutch Extra Stouts almost disappeared when Heineken bought the last brewery brewing them in 2000 and promptly proceeded to retire the style. Luckily, tales of their demise were greatly exaggerated as other Dutch brewers picked up the torch. For a creamy dish, like Chicken & Dumplings, dry will work because a sweet stout would get lost in the background.
Suggestion: Jopen Extra Stout, Haarlem, Netherlands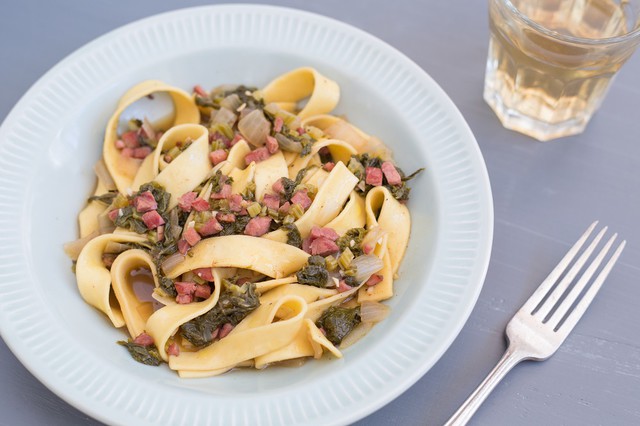 Mustard Greens & Tasso Potlikker with Noodles
Typically beer is carbonated with carbon dioxide, but nitrogen can also be used. Nitrogenated beer requires a brewer to employ additional gadgetry to get the beer to form the tiny bubble heads associated with nitrogen. This is because nitrogen does not dissolve as readily in beer as carbon dioxide. The tart mustard greens and salty potlikker should have a beer with a soft mouthfeel so those dominate flavors will shine.
Suggestion: Left Hand Nitro Milk Stout, Longmont, Colorado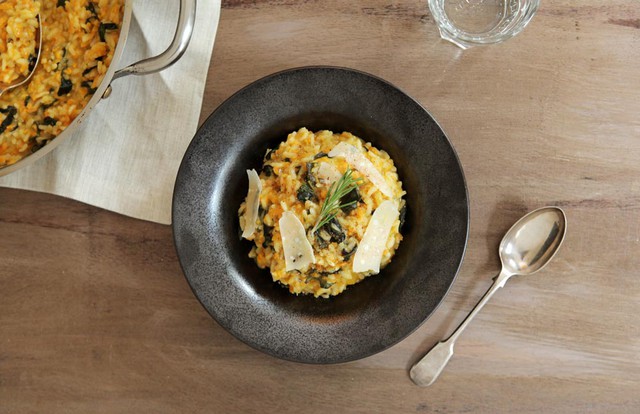 Sweet Potato & Chard Risotto with Parmesan, Rosemary & Nutmeg
Pumpkin beers are the rage this time of year, but pairing a pumpkin beer can be tricky. You get the flavor of pumpkin, cinnamon, nutmeg, and brown sugar so most will think dessert. However, pumpkin and sweet potato are like flavors so they complement each other without diminishing the bitterness of the chard.
Suggestion: Dogfish Head Punkin Ale, Milton, Delaware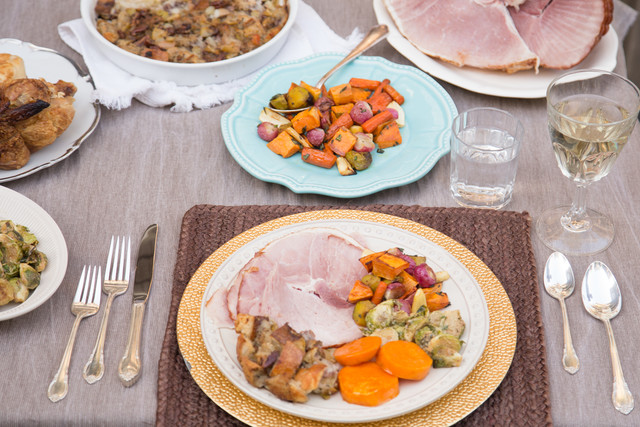 Thanksgiving Option! Holiday Sides for 4 with 8lb Brined Turkey or 8lb Cider Cured Ham
Many accounts of the first Thanksgiving mention oysters as part of the feast, so it seems fitting to recommend an oyster stout. Brewers have long used calcium carbonate found in oyster shells as a clarifying agent to produce clearer beers. However, oyster stouts include actual oyster meat, giving a briny taste to the beer. In my family oyster dressing is a tradition for the holidays whether the main course is ham or turkey. A malty beer with a briny taste will help make a memorable Thanksgiving and make the meal more historically accurate.
Suggestion: Oyster stouts are very rare and usually of limited production. Grab what you can!
Georgia Local Recommendation: Service Lincoln's Gift Oyster Stout, Savannah, Georgia